The NAB Show '23, held last week marked their 100-year celebration of innovation and was an exciting confluence for broadcast, media, and entertainment players.
The four-day convention allowed attendees to explore the latest trends in video technology, such as AI technology and immersive content, alongside networking with industry professionals. We at Cleeng also participated and demonstrated our Subscriber Retention Management™ solution.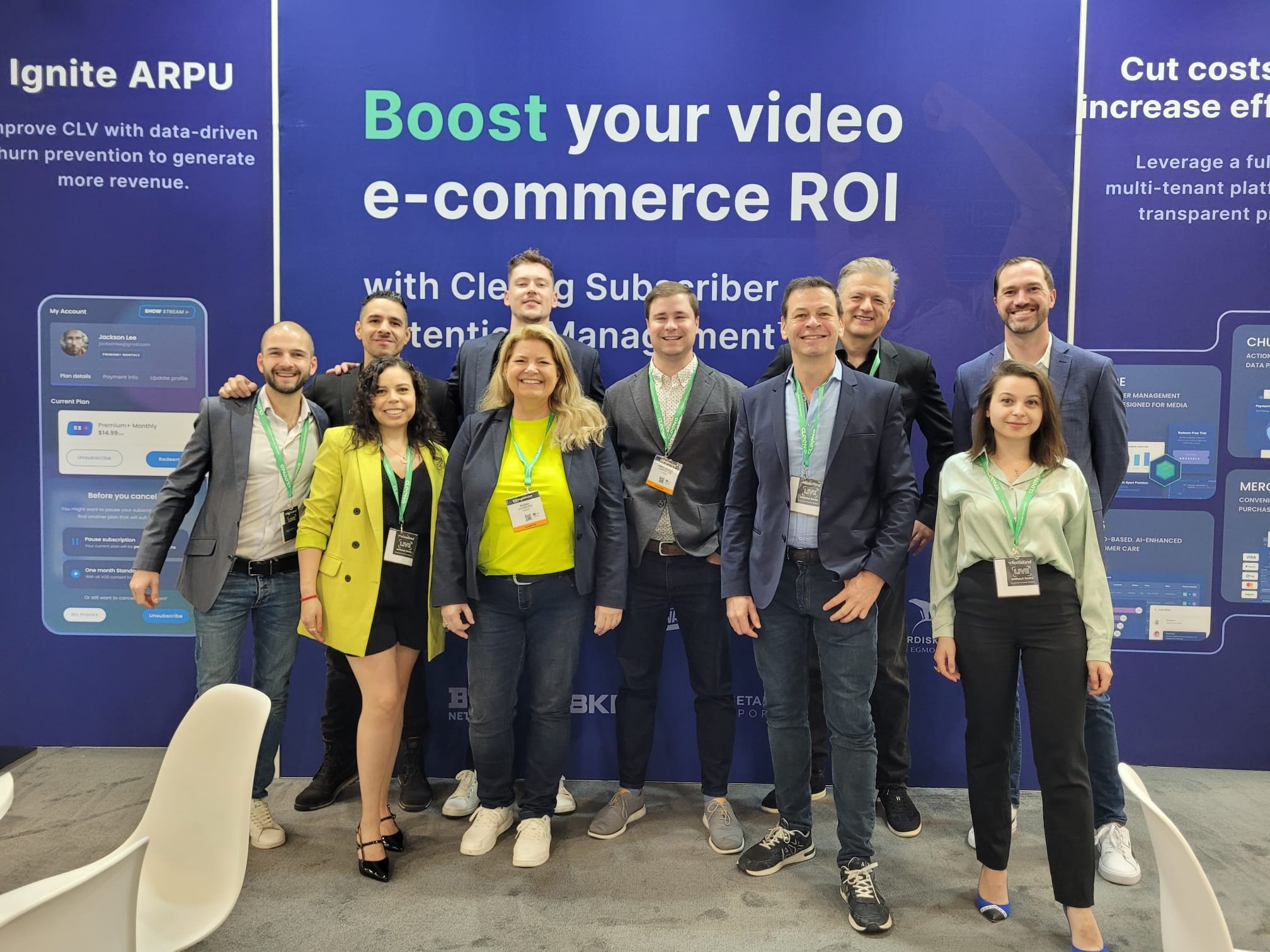 In this process, we discovered a substantial increase in leadership focus on discovering ways to increase ROI and profitability this year.
Not able to catch the show this time? Read on to check out the key highlights.
Roundup of the key topics during NAB 2023: Driving ROI Upwards
1) ROI: The Hot Topic
The OTT global market is continuing its upward trajectory - projected to reach $434.5 billion by 2027. With this growth, the competition amongst OTT players is increasing consistently, alongside rising subscription fatigue and price consciousness amongst consumers.
With this combination of factors it's no wonder that churn rates are on the rise, as consumers jump between SVOD options to find the best value for money. And thus the question becomes: how can you grow your ROI amongst all the competition?
The OTT leaders are realizing that a combination of maximizing ARPU and minimizing costs is the best way forward.
2) Igniting ARP

U with different offer types & retention techniques
In order to keep the revenue boat smoothly afloat, more and more broadcasters are exploring ways to maximize average revenue per user (ARPU).
Given the difficulty and costs incurred to acquire new customers, the need to be resilient against churn is becoming crystal clear. Therefore, broadcasters are exploring different ways to reduce churn and retain subscribers for longer.
Several players are turning toward multi-model monetization to cater to more consumers, and increase their market share. For example, combining different models such as SVOD + AVOD or FAST + PPV to raise or maintain the same revenue level.
Offer upgrades and downgrades

are becoming popular as broadcasters are seeking ways to strengthen or lengthen their customer relationships. Offer upgrades mean greater monthly revenue per customer. Offer downgrades mean preventing an at-risk customer from churning by offering a more affordable deal.

There's also growing interest in exploring predictive churn solutions to proactively identify at-risk customers before they churn and take action to retain them.
Read More: The Correlation Between Subscriber Churn and Lifetime Value
3) Multi-tenant systems for driving cost cutting & efficiency
Reducing costs is taking precedence as a substantial element of raising profitability. In recognition of that, multi-tenant systems are gaining center stage as an area of preference to minimize costs & amplify efficiency. How does this system help to cut costs?
The multi-tenant setup allows for platform resource sharing across all tenants, resulting in lower costs per tenant compared to single-tenant systems.

There is greater flexibility to scale or customize efficiently, as the system is built to cater to the differing preferences of many tenants.

Multi-tenant systems can be updated or upgraded faster and more efficiently because changes only need to be made once for all tenants.

Such systems require less maintenance and support since changes and updates are made once, for all tenants.
Want a peek into the event? Check out this short summary clip:
Roundup of the show floor experience
Our team, including our CEO and several other members, exhibited at booth W3047.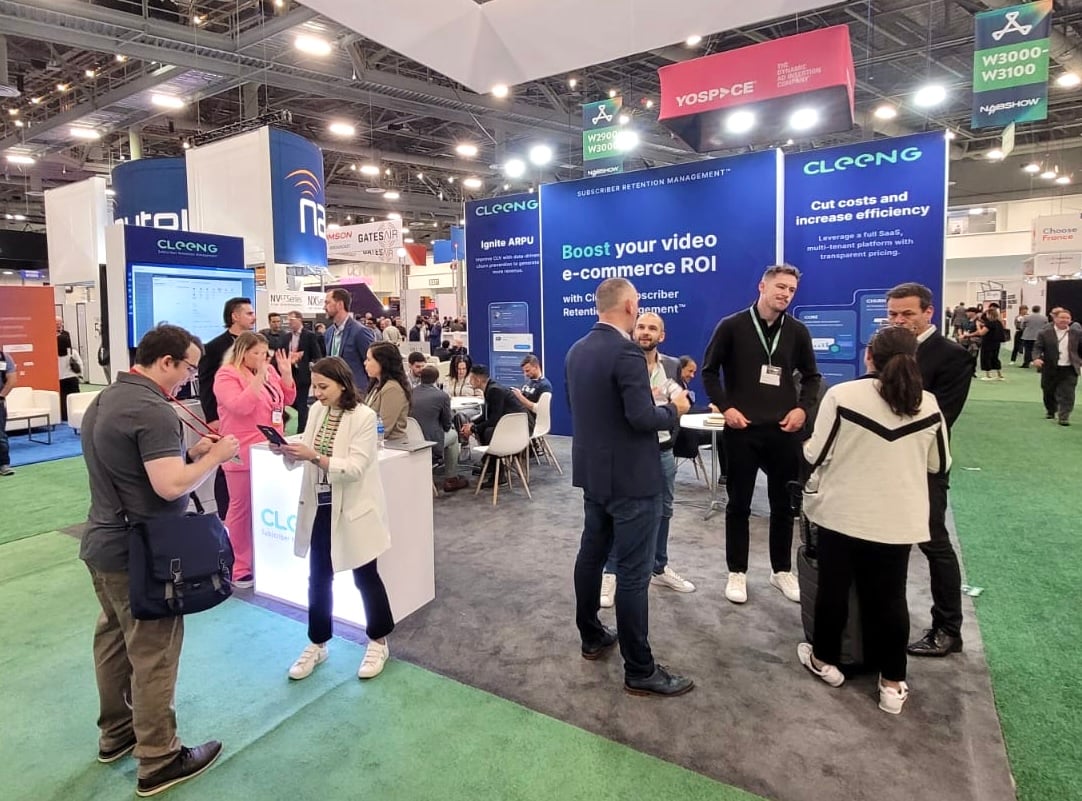 During these four days, we had exciting discussions with visitors and prominent industry professionals, including analysts, CEOs, and senior leaders in media companies, who are witnessing the growing importance of ROI in their environments.
We were thrilled to reunite with several loyal clients, such as the NFL, Big Ten Network, Tennis Channel, and OUTtv. Together we had fruitful discussions about raising their ROI and using our new features to navigate their next growth phase.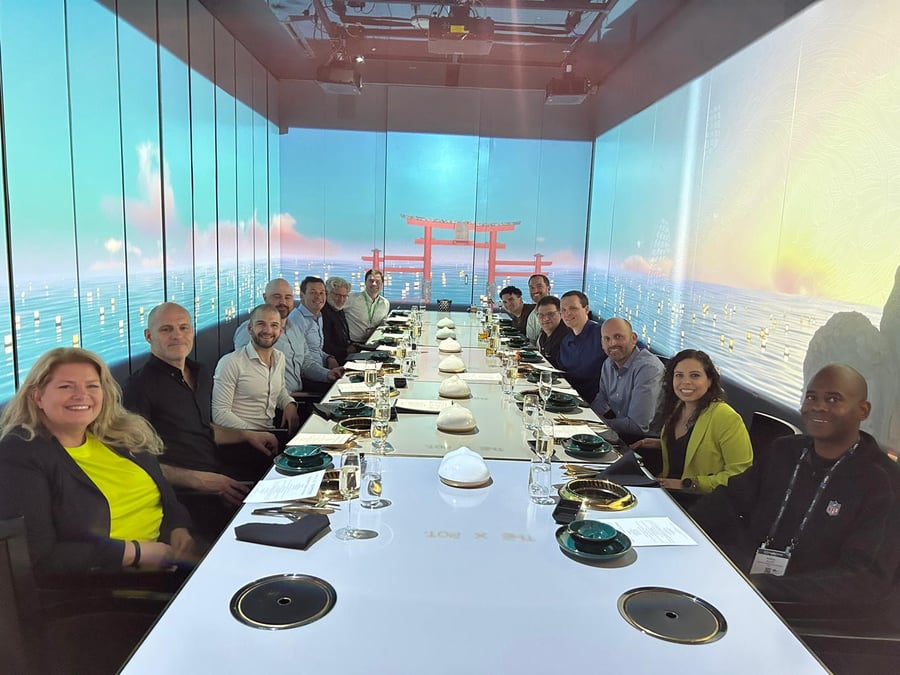 On top of that, we took the chance to meet with some of our key partners, such as Amagi, Synamedia, Deltatre, NPAW, Sportradar and 24i. As well as some constructive sessions with teams at AWS, hosting a dinner with Quickplay, and featuring our shared solution on the Accedo booth.
In short, it was a fruitful four days packed with lots of value around faring better against the market, raising the needle, and growing. See you at NAB!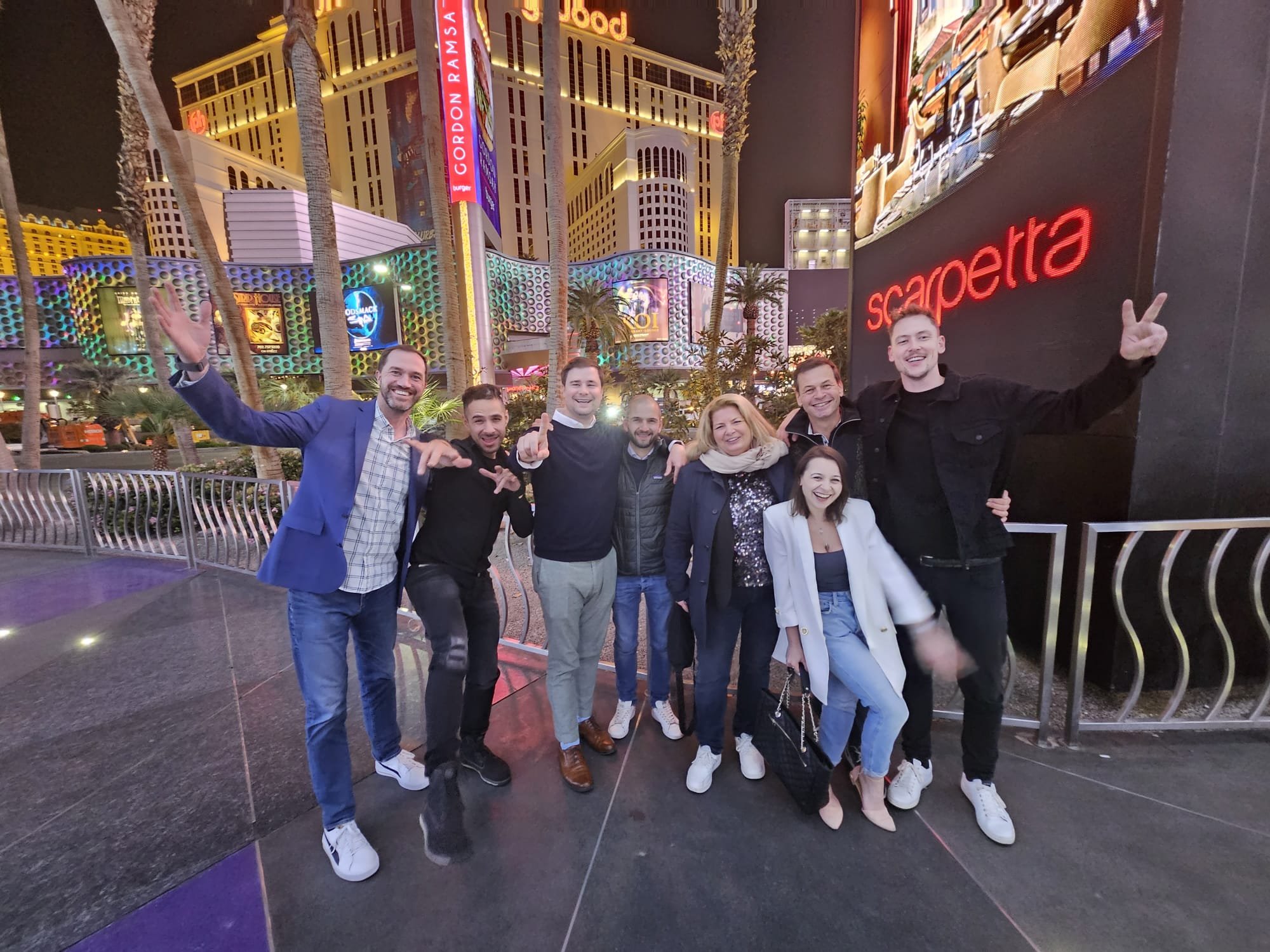 Want to know how your conversion and retention rates
compare against the latest OTT benchmarks?