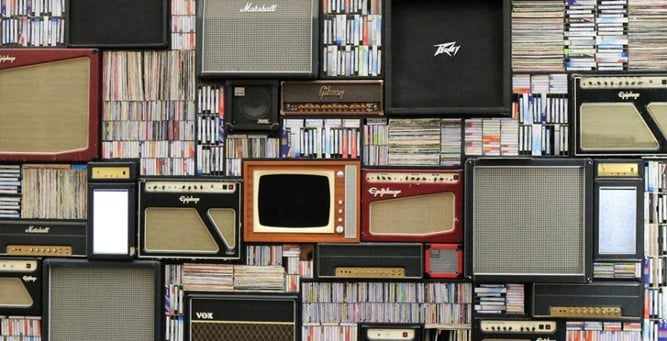 Believe it or not, in the SVoD age, subscription fatigue is a real challenge. As new streaming services and content libraries continue to emerge, consumers are getting tired.
During the COVID-19 pandemic, OTT and subscription services have prevailed, providing inspiration, education, and entertainment during a period of mass isolation.
But, during the past three months or so, what impact has the ever-growing abundance of entertainment services had on the entertainment-consuming public? This chart from Deloitte
offers some idea: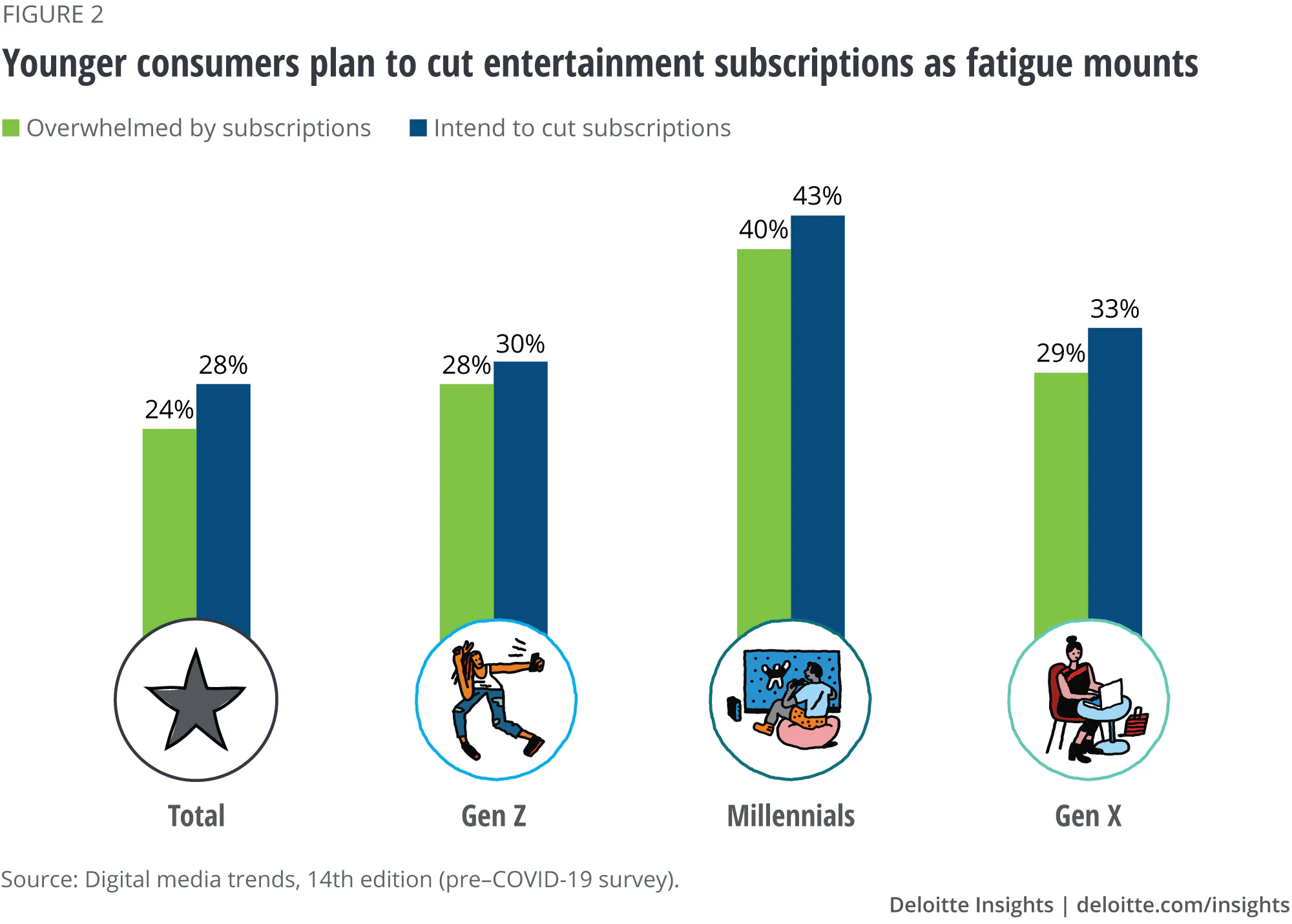 As you can see, a total of 24% of consumers across demographics are currently overwhelmed by subscription services and a sizable 28% are considering cutting ties with their existing services. Surprisingly, millennials are the most likely to cut their current subscription services.
But, the good news is, of all varieties or branches of digital subscription services, video streaming platforms have proved the most resilient during the pandemic, yielding the greatest level of consumer adoption, followed by music-based providers: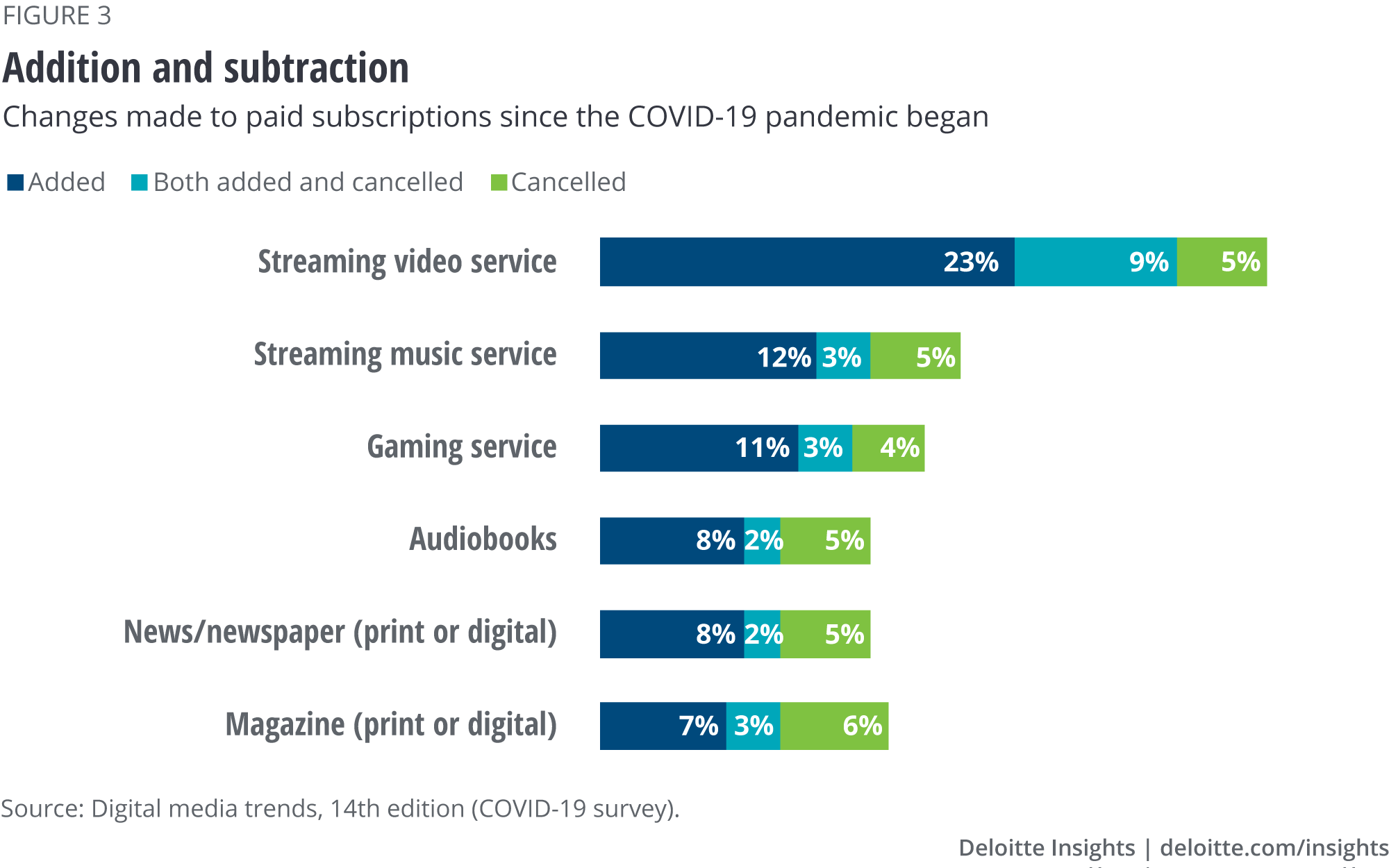 Video streaming platforms are in good stead and if you're an SVoD provider, you stand a solid chance of fighting subscriber fatigue. Here are the best approaches you can take to retain your existing consumer base while attracting new subscribers: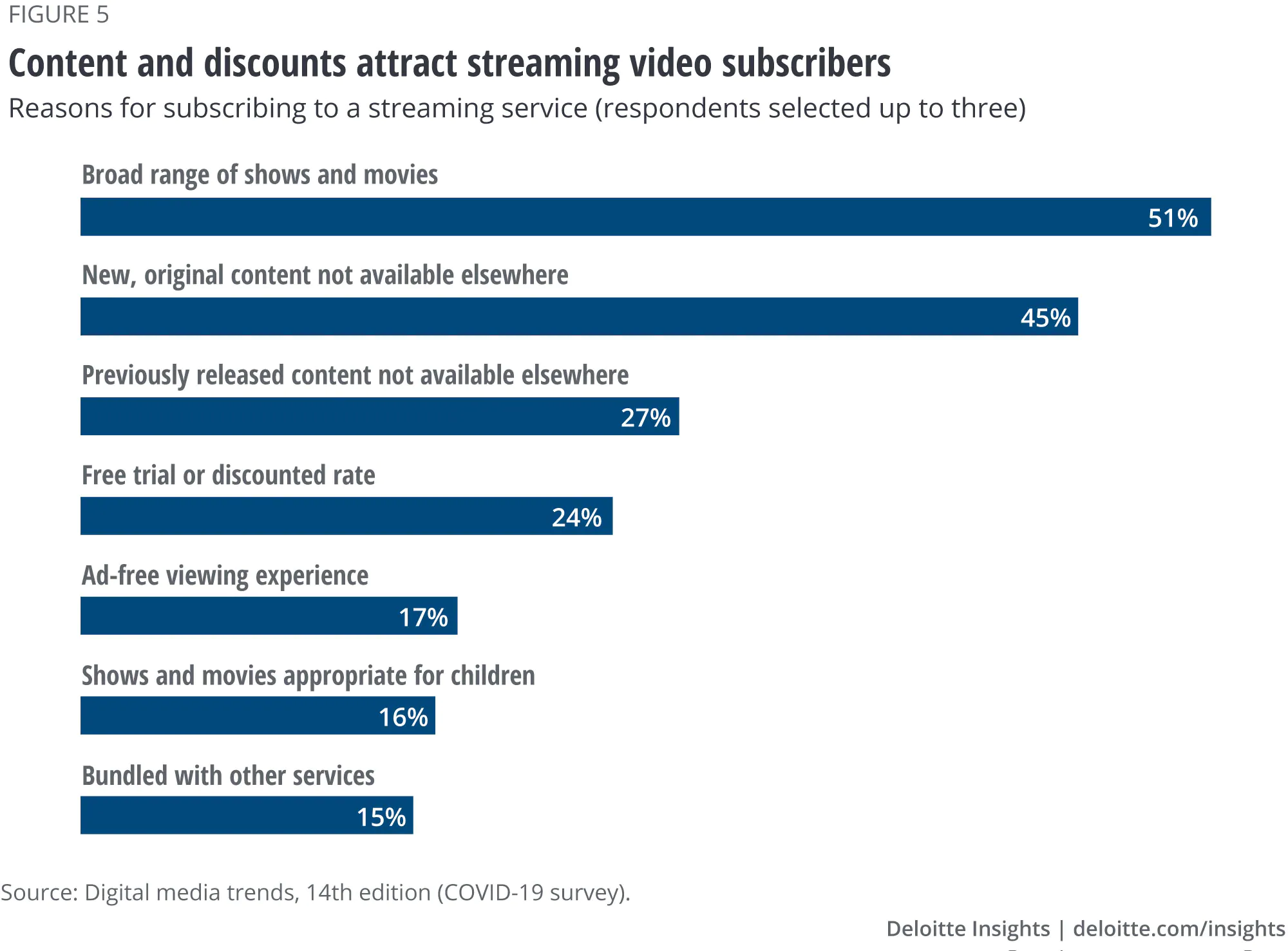 To prepare for and tackle subscriber fatigue in our current climate (and as we move further into our post-lockdown state), here are five key areas you as a subscription business can focus on:
Pay attention to your pricing to ensure it's fair, inclusive, and still offers value.

Place a spotlight on what makes you stand out from your competitors and tell your audience why your service is necessary.

Promote your most exclusive content, services, and features while highlighting the value you offer to essentially, 'make the unaffordable, affordable' to your customers.

Invest more in your subscriber retention strategies and technology by drilling down into demographic, engagement data and placing a real focus on loyalty-driving initiatives.

If your subscriber retention rates are dropping, you should consider tweaking your existing subscription model by offering greater flexibility or additional account options.
While subscription fatigue is indeed a challenge, the world is still crying out for video subscription services. Take heed of our advice, nip subscriber fatigue in the bud, and you will win on tomorrow's commercial battlefield.
---