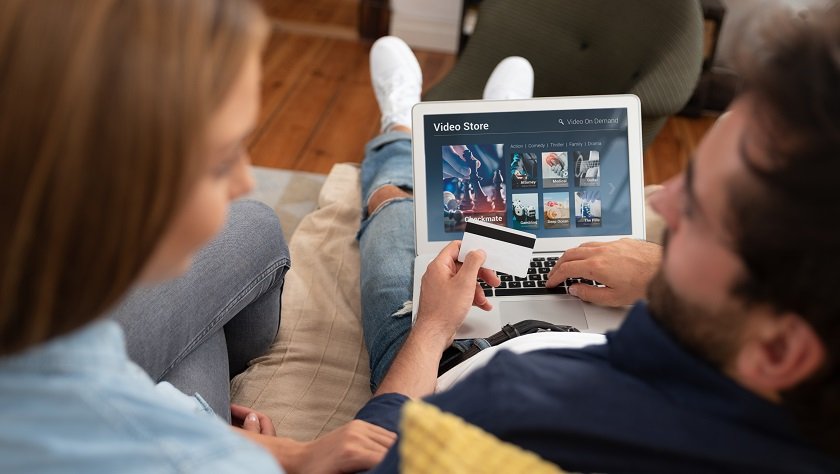 In the age of digital entertainment, consumers are more empowered than ever. This implies that SVoD providers need to work harder now to grow average revenue and profitability. They must offer more exclusive content and an exemplary level of service quality to encourage customer loyalty.
---
You may have heard this classic marketing statistic that customer acquisition costs are 25 times more expensive when compared to customer retention. This fact makes it more painful for broadcasters when churn rates are continuing to climb. The average churn rate for streaming services now exceeds 10% (Recurly Research, 2021).
On the bright side, global consumption of content from the OTT business model continues to increase drastically. According to Statista, broadcaster revenue should reach $275.30bn by the end of 2022. Thus, today's video providers need to cut through the noise to increase subscriber acquisition and loyalty.
There's no doubt about this: losing a consumer comes at a cost - and the costs are amplified in the OTT space.
SVOD content fatigue: The dimension in matured streaming wars
Recent research reveals how subscribers actually feel about the result of streaming wars. According to Nielsen, 46% of consumers say they're frustrated by the difficulty of locating content amongst the myriad of ott platform.
Price sensitivity is also on the rise, as a recent Whip Media survey uncovered that 70% of surveyed consumers reported price as being the primary factor in their churning from a video on demand service.
Yet the predominant finding from recent surveys is that churn is on the rise. Deloitte's 16th Digital Media Trends report covered this in depth, sharing that 37% of U.S. consumers reported canceling a subscription in the past six months.
The graph below shows how widespread this rising churn is as it becomes more difficult to retain subscribers and prevent them from switching to other services.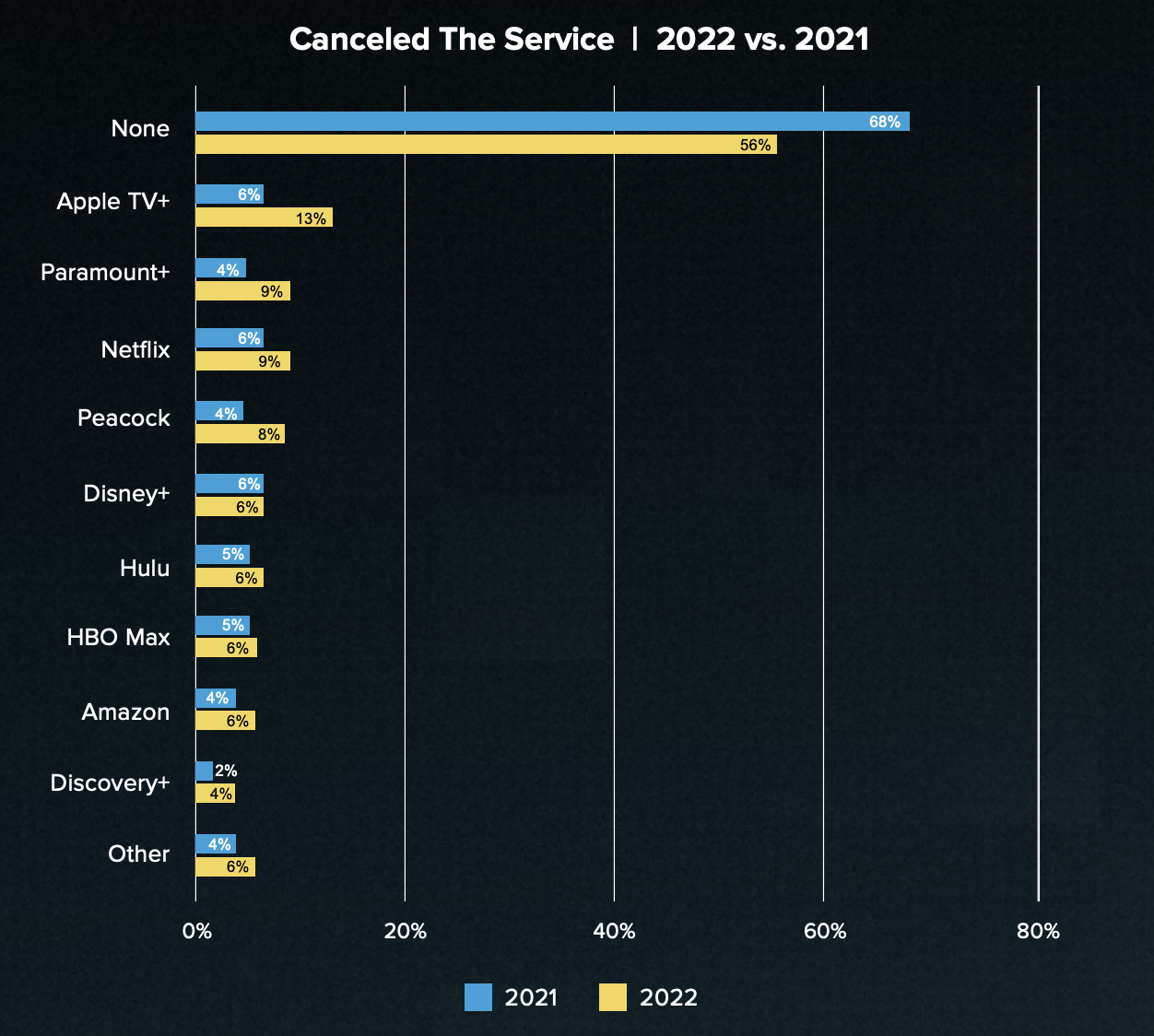 Image: Graph of subscription cancellations from the Whip Media Streaming Satisfaction Report
More trends that influence subscriber choices around OTT subscription packages
To paint a more panoramic picture of existing subscriber viewing trends, here are a few points you should be aware of:
Paid subscriber growth is slow. With a limited number of potential consumers for OTT subscriptions, the opportunities for acquiring new subscribers have a looming cap. Even with the use of free trials for subscriber acquisition, consumers are hesitant to try out a new ott platforms if they already have multiple subscriptions in place.
As a result of this,

Netflix recently shared their decision

to reduce focus on numbers of subscribers, and shift their attention primarily to revenue instead. This is a direct results of the shrinking pool of potential customers, which makes

the lifetime value of each user in your subscriber base all the more important

.


Whilst subscriber churn rates are on the up, so too are "churn and return" rates. This term has been coined to describe the trend of consumers canceling a streaming service subscription and then returning to it shortly after. This makes it especially important to have a powerful subscriber winback strategy in place. Because using a simple marketing campaign to re-engage this lost subscriber, will be much quicker and cheaper then converting a whole new subscriber.


Competing for paid subscribers - a fraction of the household budget
As a result of these particular viewing trends, it appears that customer acquisition costs for a churned subscriber is an expensive pursuit.
First, let's take a look at the US average budget allocation. The average US household is spending 20% more on entertainment today than they were 5 years ago (via HowMuch.net).
The graph below shows US consumers spending just under $3000 several years ago. The most recent publication by the U.S Bureau of Labor Statistics revealed that this number has now increased past $3500.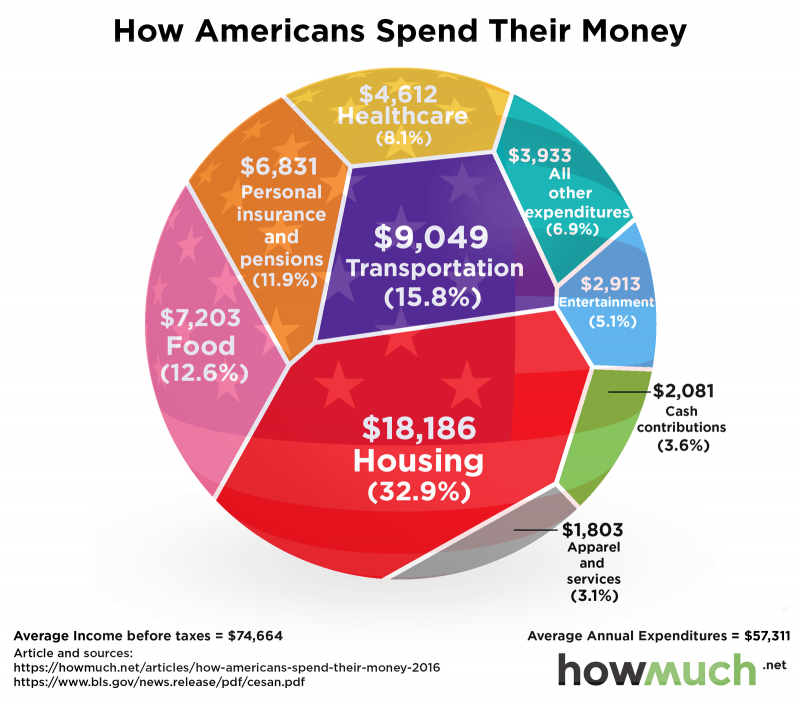 Image: Graph of US consumer spending in 2016, published by howmuch.net
How much of this budget is spent on OTT subscription packages?
Whilst the spending on entertainment is increasing by the hundred. A recent survey by C+R Research revealed that the amount of this budget that is dedicated to subscription packages is an average of $219, per household.
The fact is that the vast majority of today's households have a limited budget for OTT platforms - and as such every single service is fighting for its household budget share.
There's quite some choice for consumers concerning subscription choices and the ease of trying out different offerings with free trials. If you lose a loyal subscriber, it's expensive and time-consuming to get them back and regain their trust. That said, keeping your existing subscribers engaged, inspired and 100% satisfied throughout the journey is essential to the ongoing success of your streaming service.
A failure to heed this message signals a flaw in your business model that may result in damage to your revenue and growth.
---
Learn more about how you can retain OTT subscribers: