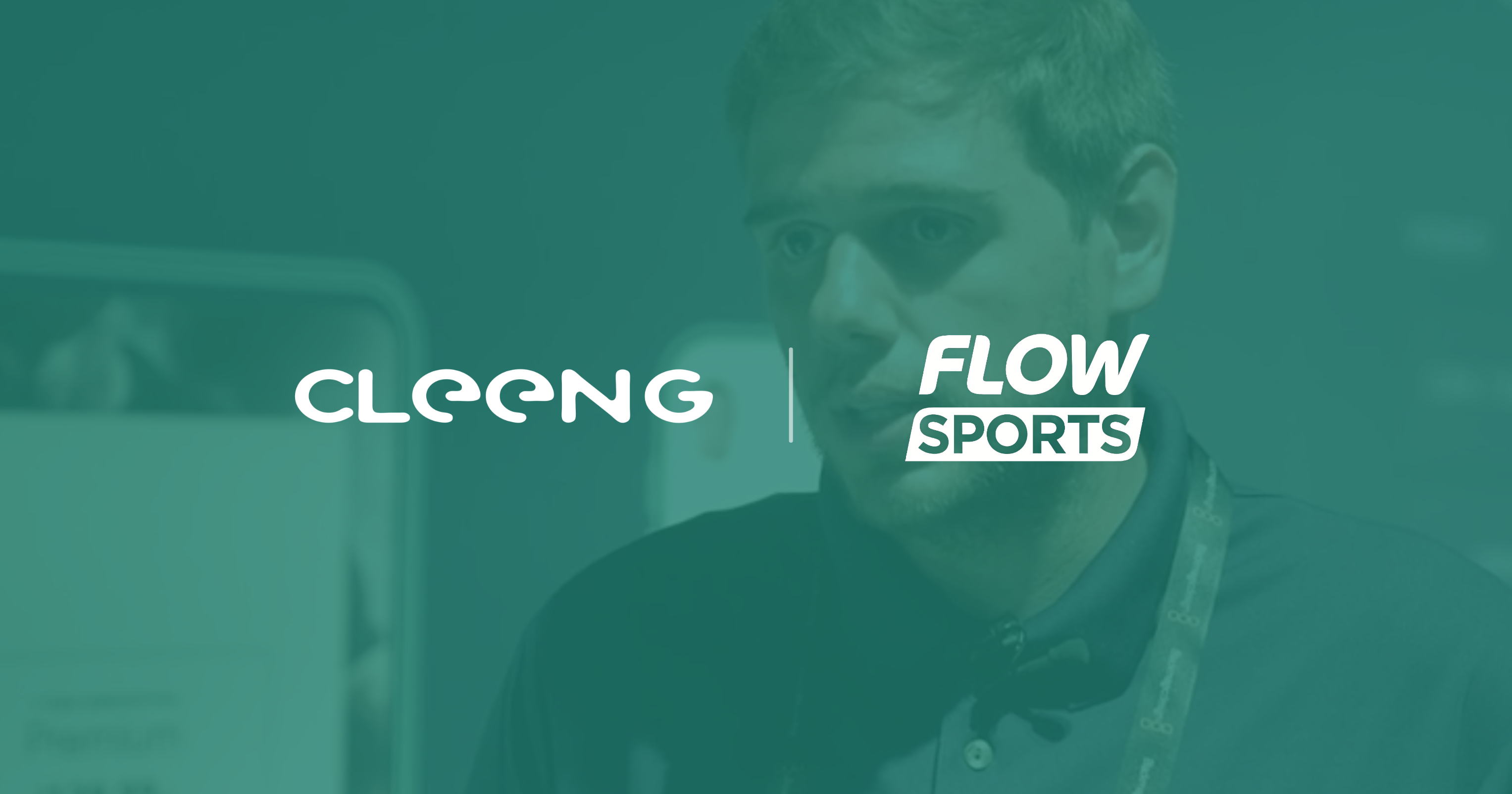 The demand for exciting sports content is steadily increasing in today's world. Media and entertainment companies such as Flow Sports are capitalizing on this trend. They're embracing the favorable tides by extending OTT streaming services in addition to cable TV to capture a larger market share.
However, given the competition, simply offering OTT streaming isn't enough to thrive. There's also a need to better understand customer preferences and evolving market trends, and adapt your platform accordingly. This is where data insights become pivotal to growth.
In this blog, we explore Flow Sports' future-proofing strategy, which has benefited from solid data guidance from Cleeng.
Watch the interview with Flow Sports:
What is Flow Sports?
Flow Sports is a sports streaming service owned and operated by Cable & Wireless. It provides live and on-demand coverage of various international and regional sports events, including football (soccer), rugby, cricket, basketball, tennis, and more, across 22 countries.
Their service is available on multiple devices, including cable, smartphones, tablets, and smart TVs, allowing die-hard sports fans to watch their favorite sports content anytime, anywhere.
Flow Sports offers various subscription packages to viewers in the Caribbean, providing them access to exclusive content, highlights, analysis, and documentaries related to their favorite sports and teams.
The launch of the Flow Sports OTT app
Flow Sports launched its OTT streaming two years ago to meet the growing demand for sports content in the rapidly evolving digital landscape. They wanted to continue their position as leaders, and the following objectives fueled the move:
Reaching a wider audience and offering services to viewers who may not have access to traditional cable or satellite TV services. The vision was to cater to all cable and mobile customers with access on the go.

Offering combined cable and mobile packages with an OTT app, ultimately driving growth and increasing revenue for the company.
Providing sports content to consumers directly and, in turn, delivering a more personalized and convenient viewing experience. They expected this to benefit them with increased viewer engagement and loyalty.

Gathering accurate primary data on user behavior and preferences to improve and tailor the end-user experience.


Cleeng's monetization solutions helped Flow Sports grow their subscriber base by 27% annually
Flow Sports chose Cleeng's support for achieving their ambitions with the products Core, ChurnIQ, and Merchant. This combination helped them to:
Build a seamless integration between their cable and mobile customers.

Offer an easy yet dependable way for their users to sign on to the Flow Sports app.

Provide users with streaming services on the go without worrying about anything.

Learn more about their customers and how they use the app.

Design compelling offers

to ma

ximize conversions and reduce churn.
With that, their customers got an easy way to watch their favorite sports. The result for the company was a 27% increase (YoY) in subscribers, with a health churn rate of only 0.87% in 2022. This churn rate comes in 4 points lower than the industry average (4.7%).
Check out our latest whitepaper for more churn statistics: Performance Benchmarks in OTT Services
Speaking about Cleeng's offer monetization and analytics solutions, Brandon Carvalho, Digital Media Strategist at Flow Sports shared, "It allows Flow Sports to identify which cable customers are using the app, which mobile customers are using the app to best optimize the marketing. If not enough cable customers are using it, it's best to change strategy to target them and Cleeng offers some great insights onto those customers".
Flow Sports' Next Phase with Cleeng
As Flow Sports is innovating further, they have an exciting content roadmap coming up. They'll be adding diverse, new content to their streaming app, retaining sports at the core. "In the process, we're excited to maximize what we can do with that content using Cleeng," shares Brandon.
Are you looking to up your sports streaming game?
Cleeng's data intelligence capabilities can help you get there.