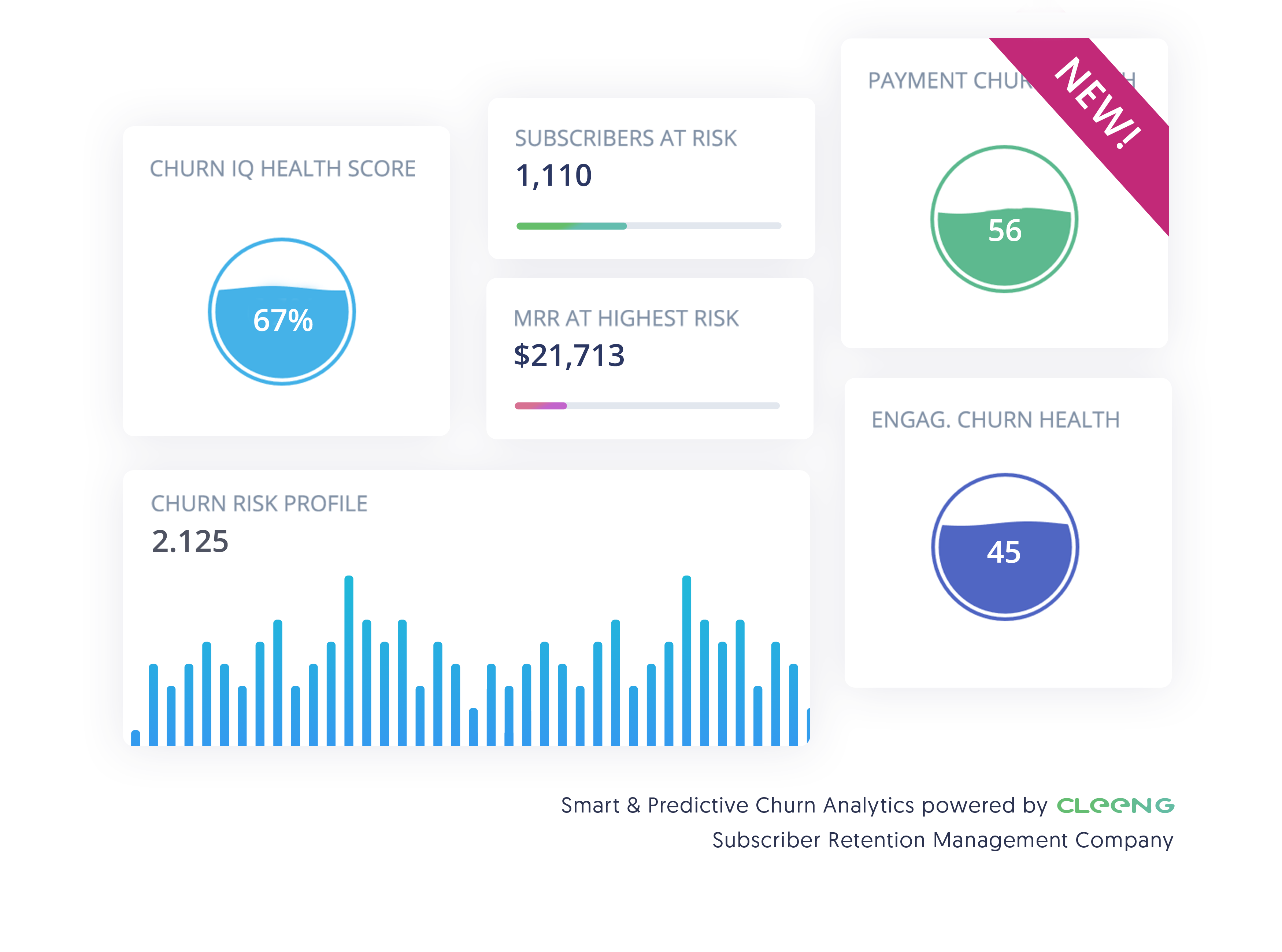 Adding the Subscribe and Subscriber Retention dashboards, plus the Alerts feature.
The Cleeng Team is happy to report that we deployed yet again two new powerful dashboards within our analytics tool ChurnIQ 2.0™.
These new dashboards will provide you and your operations with more insides on your subscriber base evolution and a starting point for finding your strengths and weaknesses.
How do I get access to ChurnIQ 2.0™ again?
When you log into the Cleeng Dashboard, you'll notice a notification in the top of the dashboard. Click on the 'TRY NEW RELEASE' button, and it will grant you access to ChurnIQ 2.0™. The new environment is already populated with your data, so you can already start applying it in your operations.

So what has been added as of recent?
SUBSCRIBE dashboard
The new Subscribe dashboard is an important chapter of the Retention Journey. You could say it's the scoreboard for your subscription business, therefore the ultimate source of truth.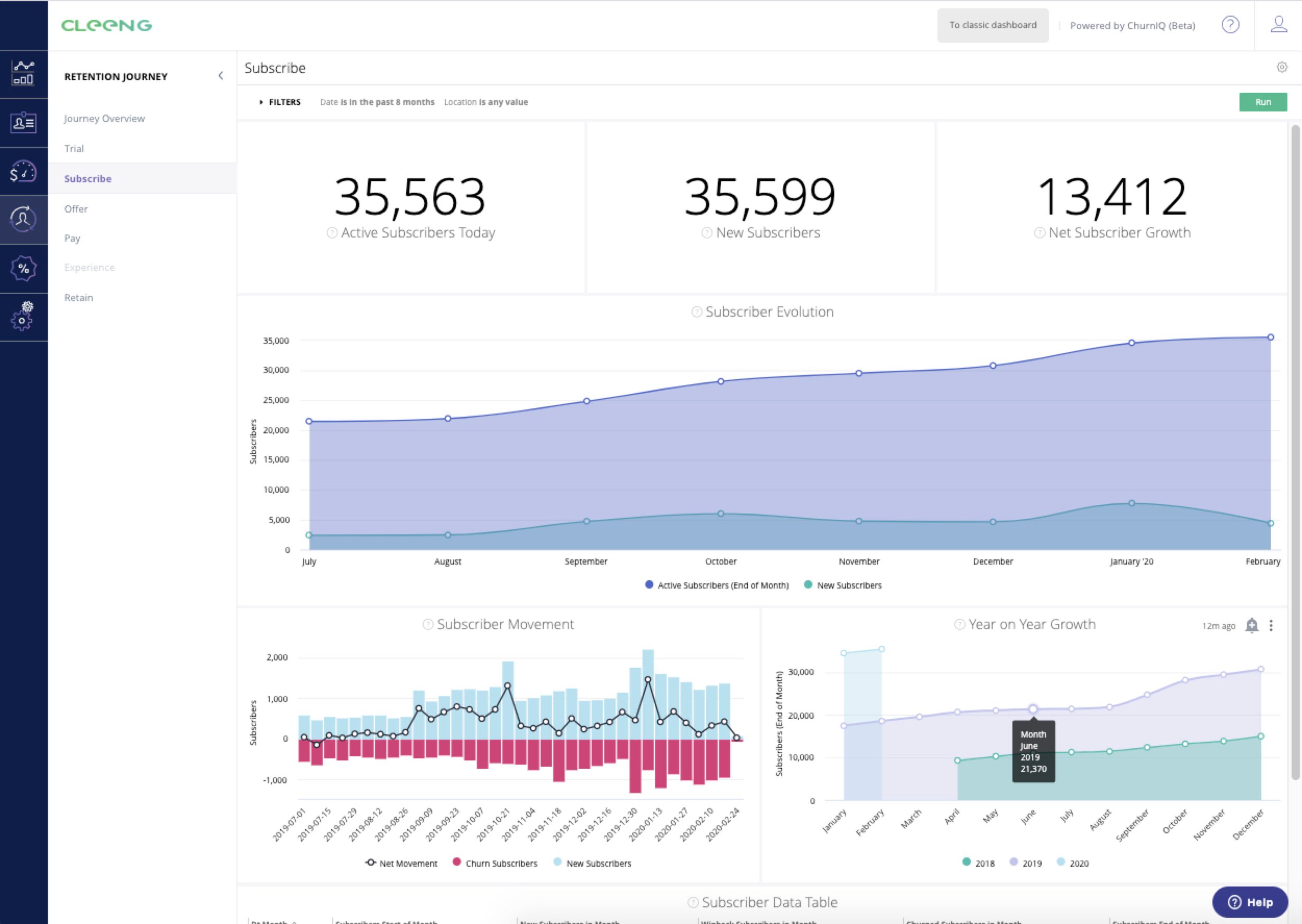 It shows you how your subscriber base is evolving, what your net subscriber growth is and if seasonal dynamics are impacting your business.
Here are the key data points.
Active Subscribers: Subscribers who have access
New Subscribers: New trials and newly paid subscribers
Net Subscriber Growth.
SUBSCRIBER RETENTION dashboard
We have added an additional subsection in the Retain category, which is the subsection: Subscriber Retention.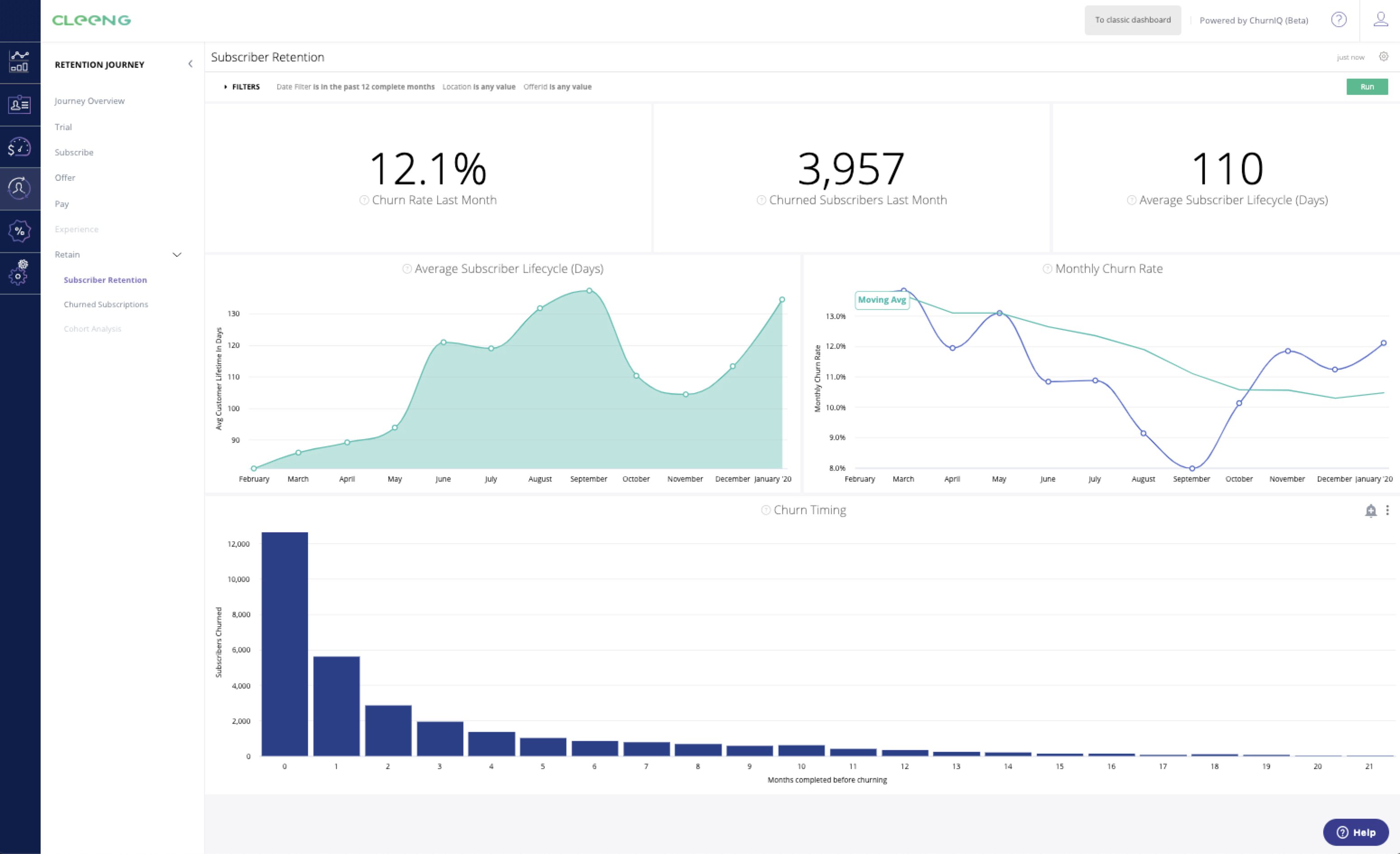 This dashboard purely looks to churn in relation to subscribers. It provides you with the absolute and percentile numbers of your churned subscribers. It tells you what the average subscriber lifecycle is in days, your monthly Churn Rate and provides insights on the absolute number of churned subscribers in the context how that evolved on a monthly basis.
Here the main metrics tracked here:
Monthly Churn Rate
Average Subscriber Lifecycle
Months completed before churning.
Note: The other subsection under Retain, called Churned Subscribers shows insights in churn related to the different subscriptions that you provide towards your subscribers.
But that is not all.
We also added a feature that will draw your attention for sure.
ALERTS feature
We added an Alert option to our dashboards.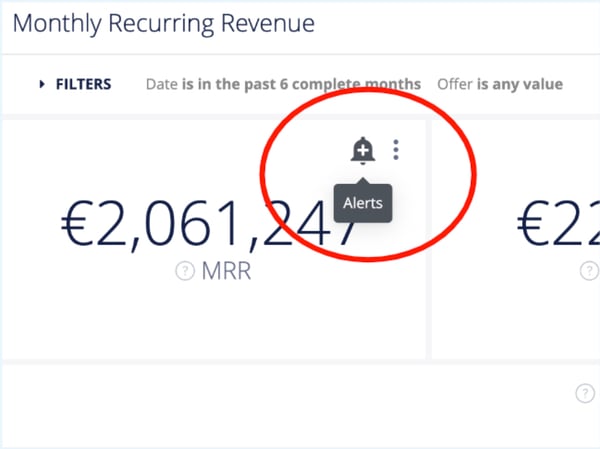 You can set it up in a manner that when a metric meets or exceeds a specific threshold you'll receive a notification. Depending on your user permissions, you can also view and follow public alerts created by other users.
Click on the bell above the metric or visualisation and a popup will appear providing you with the option to decide the conditions on when you want to receive an alert.
If you have any doubts or questions, head to our Broadcaster Help Center and read more about each of these dashboards.
---
If you want to learn more about subscriber retention strategies, grab our dedicated eBook.