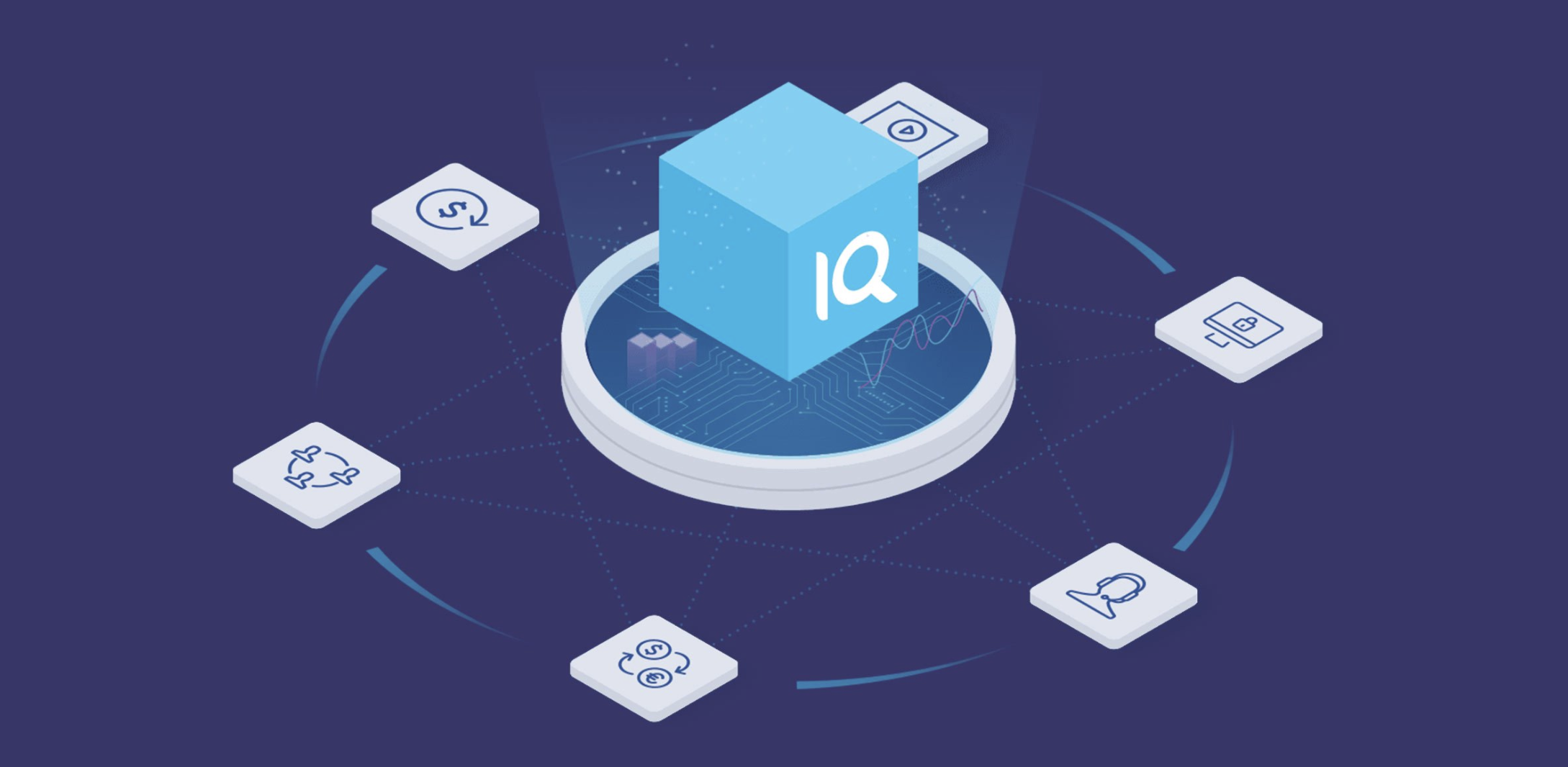 ChurnIQ™ 2.0 is a customer retention data platform designed for subscription businesses. It is built to centralise the key events in the subscriber lifecycle in one place, a place we call the Retention Journey.
---
In creating ChurnIQ™, our goal was to provide you with a consolidated view of your subscribers that will allow you to build data driven retention strategies. This meant breaking down subscription, payment, offer, or customer activity data silos and making it easy to see a complete picture of your entire subscription platform.
Above all we wanted to support your ability to build customer retention strategies that are:
practical enough to maintain long term
capture multiple aspects of the churn problem
presents clear action points for you and your team.
Working with hundreds of different services over the past decade, it became clear to us at Cleeng that those who used a lifecycle model to think about churn were much more likely to have success in dealing with it.
The customer lifecycle model allowed them to build more focused strategies, strategies that could be more quickly put into action, and strategies that were more agile. With more agile strategies, they were less likely to be fixated on one aspect of their churn challenge, and could more quickly switch from one part of the problem to another.
Learning from the smart people we are fortunate enough to have as customers, we created the Retention Journey to make it the ultimate platform for building effective subscriber retention strategies.
What's new in ChurnIQ

™

2.0?
Performance evaluation at every stage of the journey
The Retention Journey alone provides 10 analytics sets with a unique focus on a single dimension of your service. The Experience stage, for example, allows you to track changes in your subscribers engagement with your content and how satisfied they are with the service as a whole.

The Offer step on the other hand, steps back from the customer experience and instead focuses on customer purchase decisions. Which offers are most popular? Which are growing the fastest? Which are retaining customers for a longer time?
The purpose of these metrics is to give you a clearer and deeper understanding of your subscription business than ever before. They are also there to help you quickly evaluate your strategies, and to build on your existing strategies with the information you need to make them stronger.
State of the art data infrastructure
A huge part of the ChurnIQ™ 2.0 project has been the building of state of the art data infrastructure. This includes a new flexible modelling layer. This means that we can more quickly add, combine, or reshape data models to build new insights relating to different aspects of your business.
ChurnIQ™ 2.0 also uses Amazon EMR for handling the huge query workloads required for analysing your subscriber dataset. The EMR data platform in turn feeds ChurnIQ™'s Amazon S3 (Simple Storage Service) data lake.
ChurnIQ™ harnesses these components to power your subscriber intelligence platform. By combining the Looker's flexible data modelling layer with the vast data processing capacity of AWS, ChurnIQ™ can continually adapt and expand its capabilities to provide you with more tools to retain and grow your customer base.
More powerful data download and export features
ChurnIQ™ 2.0 is built to act as a true data platform for your business. This means easier downloads and exports of your datasets than ever before. The new Data Export function allows you to automate data sharing with tools like Google Sheets or Zapier.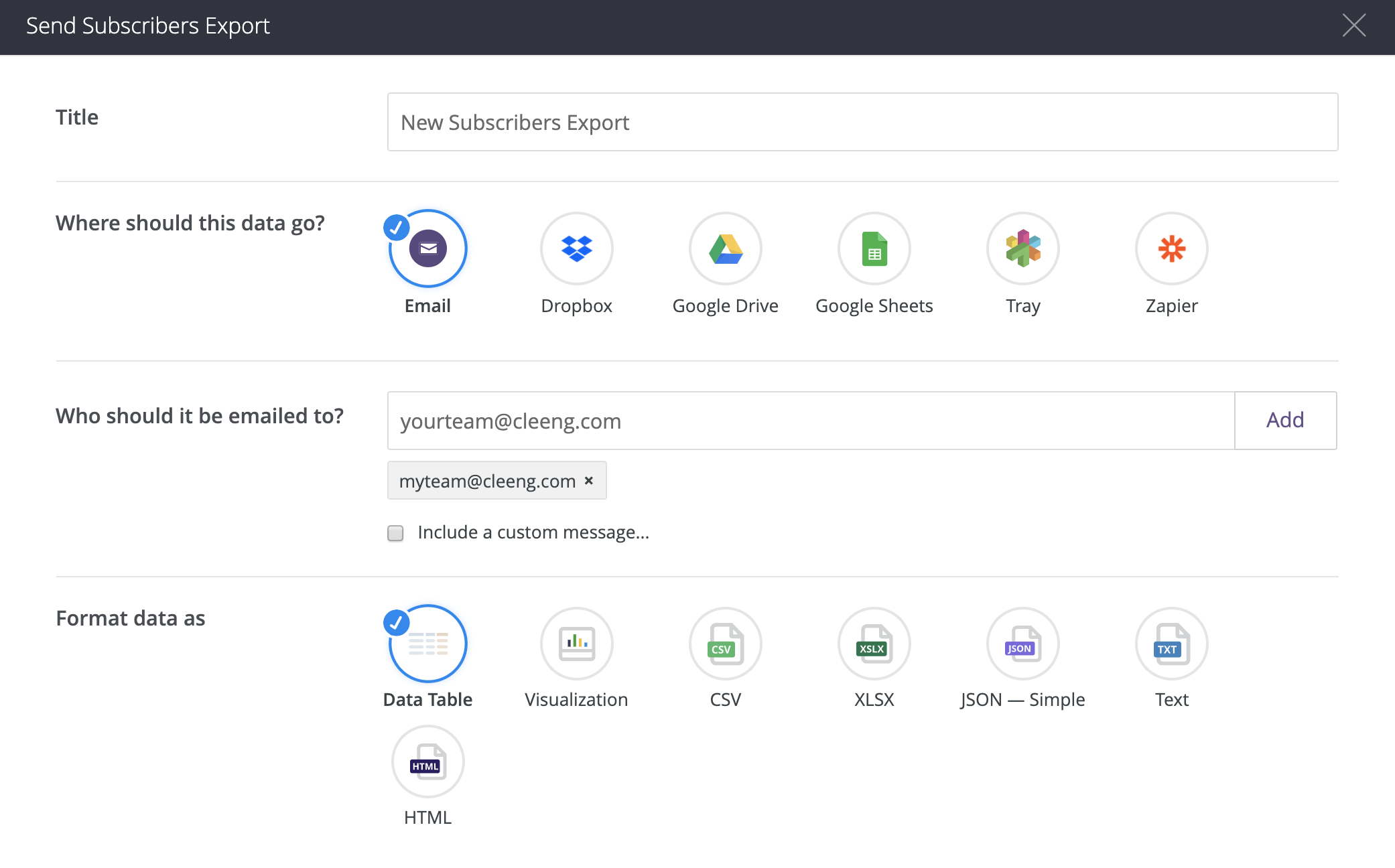 Both data exports and downloads now have much more flexible datasets than before. When downloading data you can create more focused and manageable data files. And when exporting, you can use the Zapier connection to push customer segments to thousands of other tools.
Dashboard sharing and trend alerts to make it easier than ever to stay updated
We wanted to make it as easy as possible for you to see what is happening in your business from day to day. So we added a sharing feature to ChurnIQ™ that allows you to send an image of your dashboard to any email address whenever you want.
You can also schedule these shares, so if you want to see your Trial Performance analytics every morning, simply schedule it directly from the dashboard itself. For whatever schedule you define, the dashboard will be sent to you and whoever else you add as recipients.
We also realised that some trends are more important to you than others. So to cut through the noise, we added an 'Alerts' feature that allows you to define triggers for special notification. This might be your churn rate reaching a certain threshold for example, or your MRR increasing by a certain amount.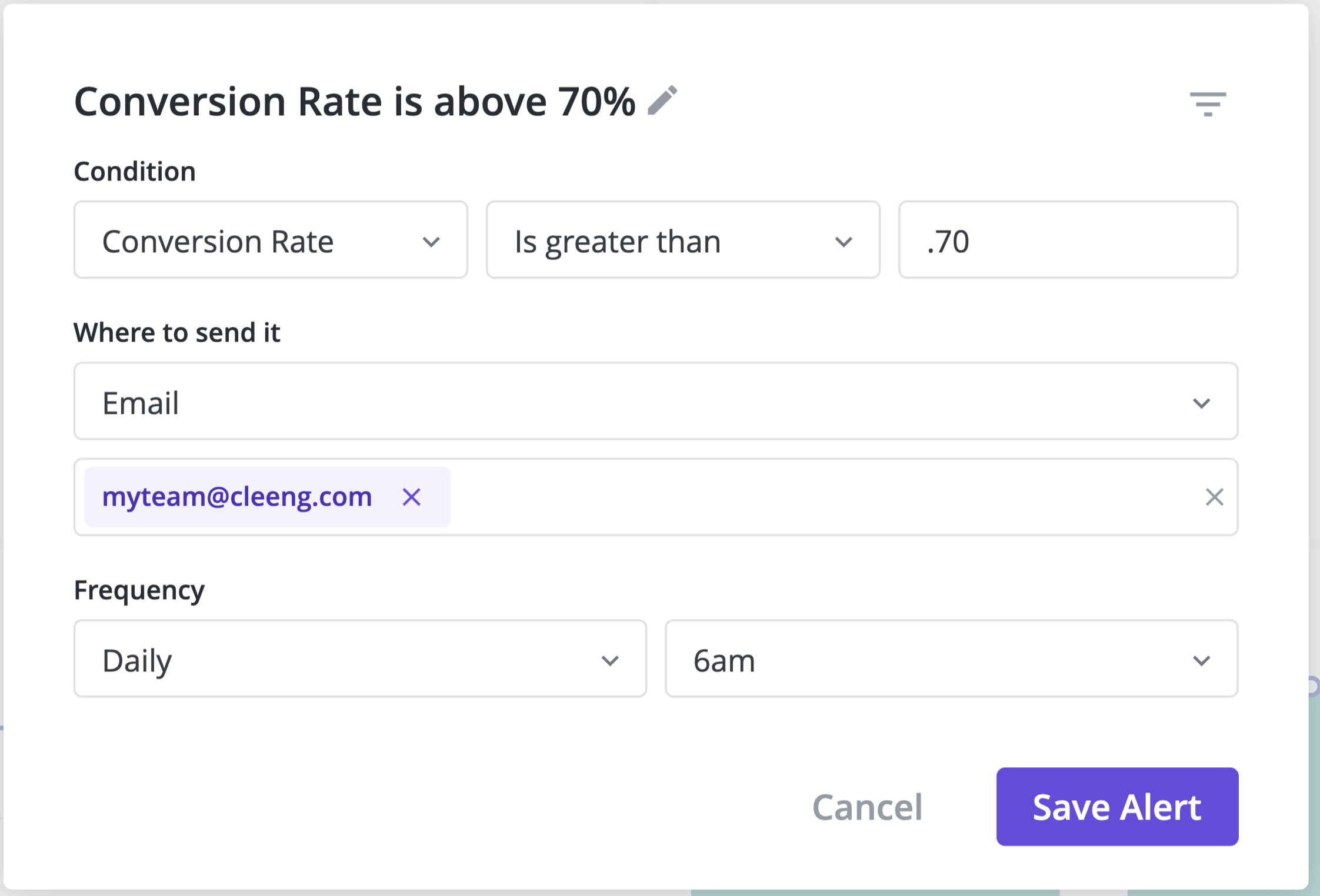 Putting ChurnIQ

™

2.0 to work
These features are all part of our mission to make ChurnIQ™ more flexible, insightful, and actionable as a tool for building great subscription businesses. We built it using your experiences and feedback to engineer a platform that is laser focused on the fundamental needs of anyone working in the subscription economy.
Cleeng has always packaged revenue and subscription analytics with the Core subscriber management platform. ChurnIQ™ brings SRM analytics to your desktop for the first time. We have lots of ideas for our next steps already, but we really look forward to hearing your SRM stories as you experiment with ChurnIQ™.
---
Curious to see the new ChurnIQ™ in action? Give it a go: