The pay-per-view model is alive and well.
---
Let's start with some stats. The global PPV revenues are currently valued at $9.3 billion and expected to rise to over $12 billion by 2025 (according to Statista).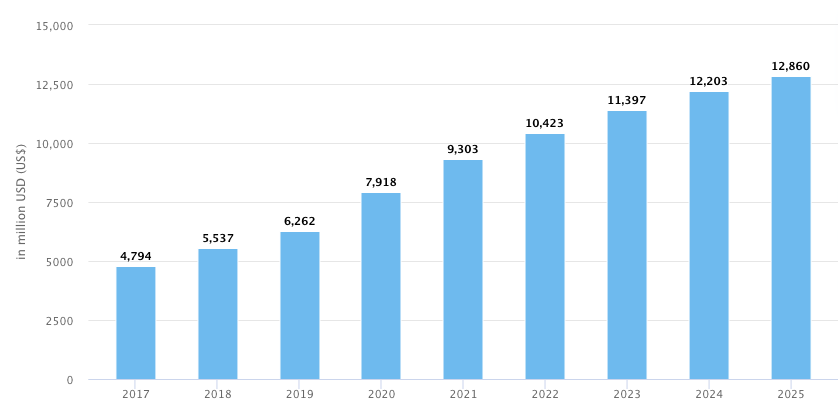 Despite its market buoyancy, because of the recent lack of live sporting and entertainment events, the industry could benefit more from pent-up consumer demand.
PPV is trending again
Why this optimism? By working on a per-event basis and meeting the growing demand for exciting live-streamed events, hosts and broadcasters can capture new audiences hungry for premium content. Here a few market movements that support this statement.
ElevenSport, for instance, has revamped its LiveSport PPV streaming platform to bring audiences together while offering access to a wide range of action from around the globe. And, to meet growing demand, many football clubs within the Scottish Premier League are gearing up to sell home & away matches to PPV broadcasters.
One of the PPV pioneers, the UFC, gathered an incredible 500k PPVs for their
last card
. On the other side on the globe, one of the top operator in New Zealand, Spark Sport, offered its
first PPV event
.
Our findings
Besides the managed subscriber growth, we've noticed a surge of new pay-per-view projects being launched this month alone.
Content producers, sports organisations, and sporting broadcasters are getting creative, launching swiftly and with minimum effort. In these delicate times, leaders have to make bold business decisions and identify the crowd-flocking opportunities that streaming video presents.
Some are developing new revenue streams, others are adding more options or creating extra value to existing subscribers as a retention tactic. And, the diversity is amazing, ranging from MMA fights to celebrity makeup masterclasses to virtual album release parties, online conferences, religious, self-improvement events, and beyond.
Here are a few examples of new, ambitious PPV projects hosted on our platform: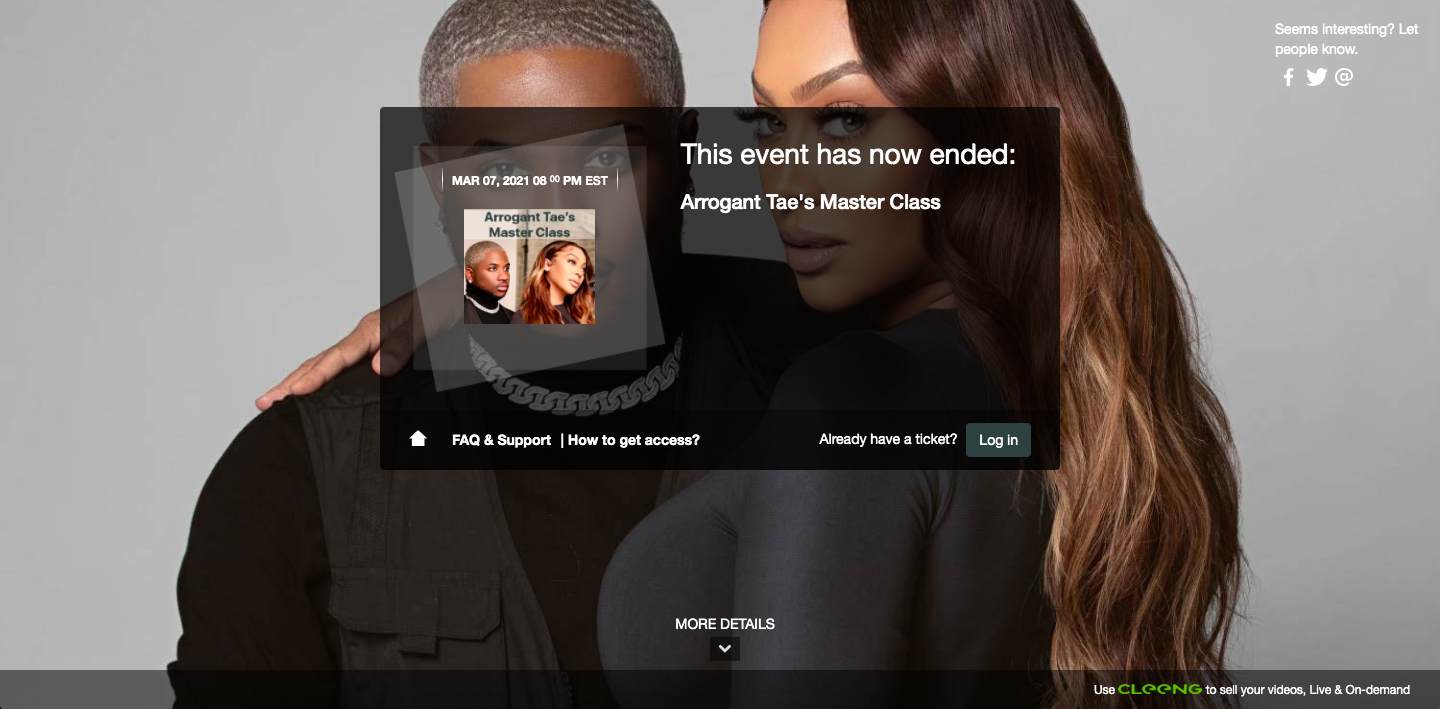 Arrogant Tae's Master Class with Lala Anthony - $500 per ticket
2021 Miss USA Preliminary Competition - $35 per ticket
Tedesca String Quartet with Rebecca Jones -

£10 per ticket

Andy Elliot's Virtual 'Master Closer' Seminar - $997 per ticket


PPV is in a good spot right now, to say the least. The demand is huge, the choice is endless, and we've reached a point where PPV technology exists to make creating rich, engaging live streaming events is simple, smooth, and cost-effective.
Want to turn a one-time customer into a lifelong subscriber?