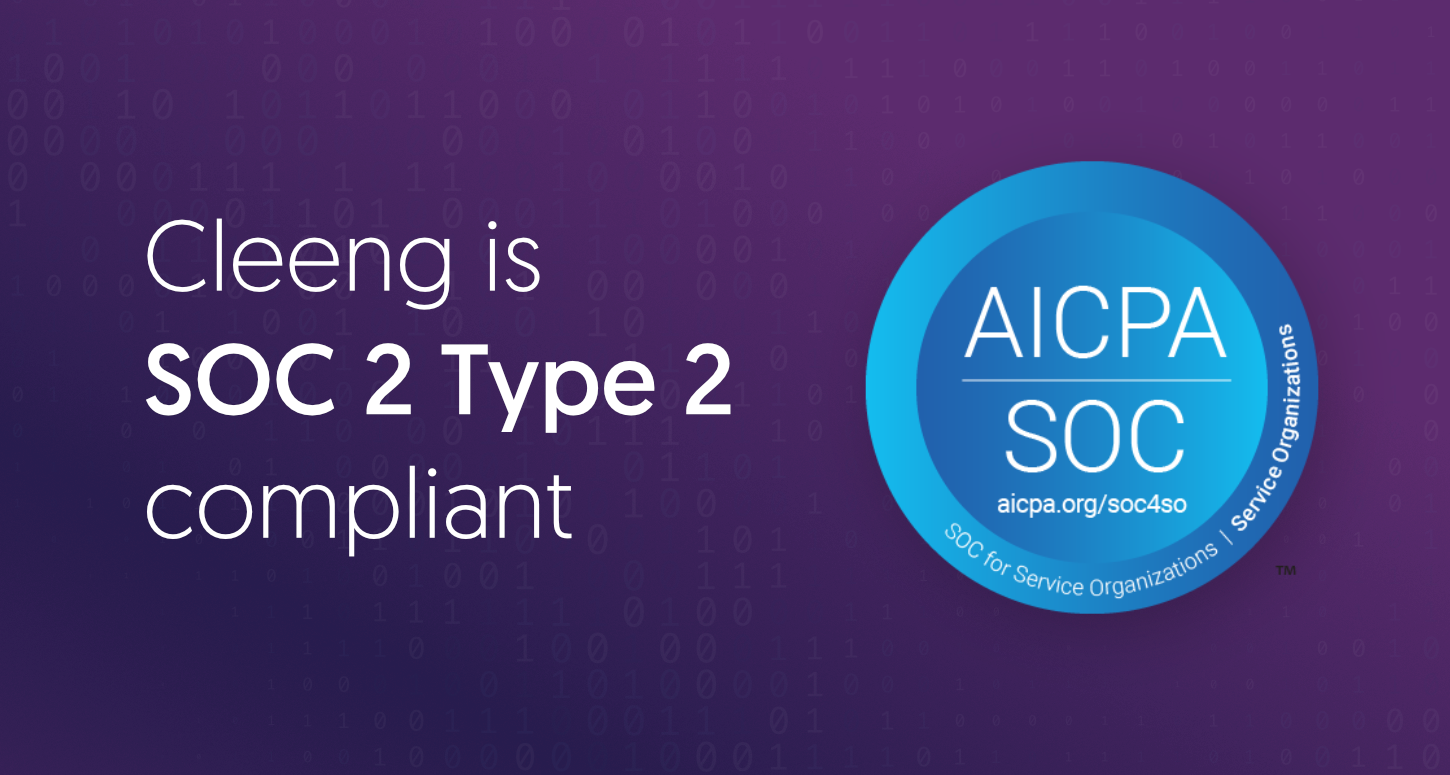 Cleeng's commitment to international standards for data privacy and security.
Cleeng is proud to share that we are SOC 2 Type 2 certified.
This certification authenticates Cleeng's established commitment to meeting and exceeding both international and industry standards for information security and data privacy. Your subscribers can know with certainty that their sensitive data remains in safe hands, protected by Cleeng's rigorous cybersecurity frameworks.
SOC 2 Type 2 Assessment Standards
SOC 2 Type 2 certification is a critical assessment rubric for data security, and of particular relevance to SaaS providers. Certification tells you that our products and services are safe and secure for your end-users. Independent auditors analyze our data privacy and protection systems and processes, assessing multiple security features such as network firewalls, intrusion detection, process and performance monitoring, quality assurance, and more.
Our information security network is evaluated based on five key "trust serving principles":
Privacy
Security
Confidentiality
Processing Integrity
Availability
Certification is decided based on how well we perform in these key domains of information protection.
Advanced Information Security for Content Providers
From the beginning, Cleeng has built its reputation on developing best-in-class products and services for OTT media and entertainment providers. As trusted SRM specialists for content vendors, we are responsible for storing and defending sensitive subscriber data. OTT broadcasters depend on us to provide the most advanced information security infrastructure to protect their end-users. To that end, we have operationalized systems and processes that strengthen our security infrastructures like regular PEN-testing, access controls, and advanced fraud detection such as 3D Secure 2.0 for intelligent payment routing.
Front-end Solutions for Subscribers
We continuously aim to surpass subscribers' expectations by implementing robust privacy protections to defend their sensitive data. Today's subscribers are savvy about the risks of sharing their data with service providers online. They demand a certain level of protection before trusting their data with SaaS enterprises or third-party payment services.
This means that subscribers anticipate multiple security measures in their conversion journey, including two-factor authentication, URLs with SSL encryption (https://), and security incident handling. Cleeng implements all of these features, while continuously updating and reinforcing additional security layers on the backend.
Finally, subscribers expect control over their personal data. In alignment with international transparency standards, Cleeng end-users can access information about how their data is managed while controlling their privacy settings.