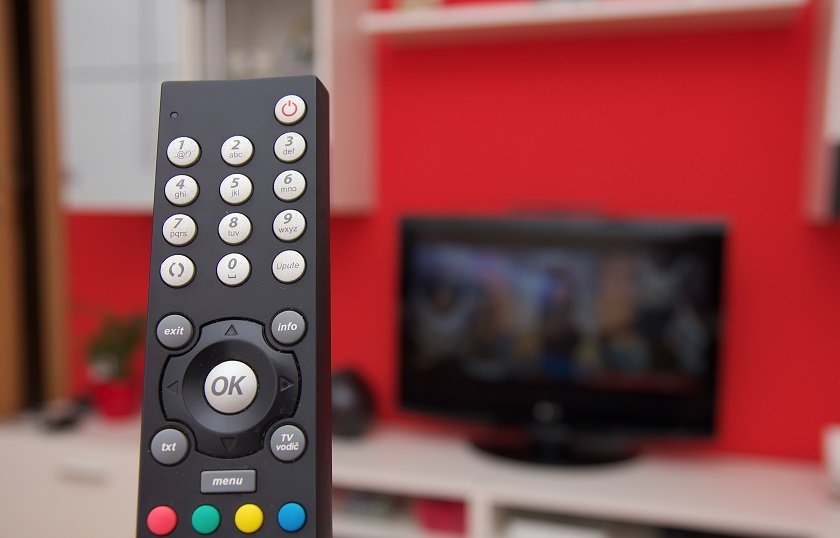 It's no secret: pay-TV subscription is on the decline. But, as for many other industries, there is a data-driven remedy.
70% of broadband households in the US alone currently subscribe to at least one OTT service. The continual evolution of subscription-based OTT models presents fresh value to consumers across demographics, which is in turn, driving down pay-TV subscribers, as the chart shows: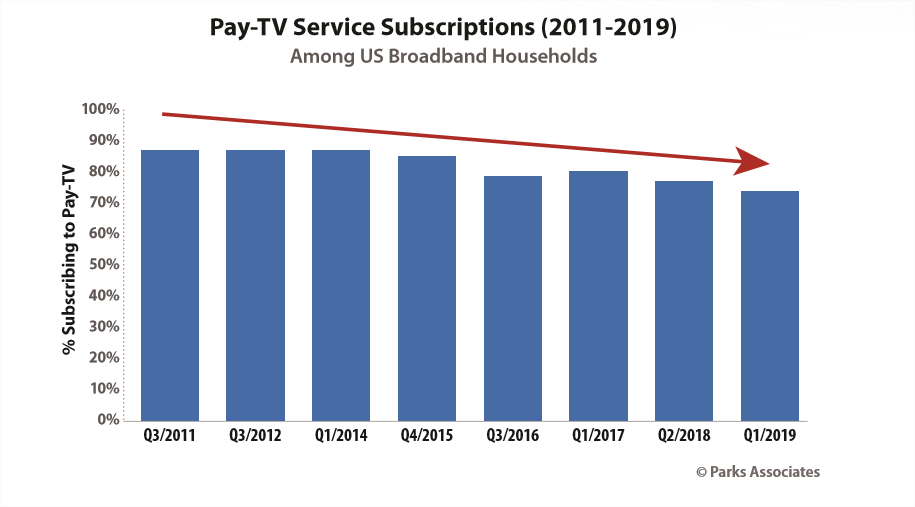 As you can see, pay-TV subscriptions in the US have been on a steady decline since 2011. Parks Associates did a deep dive and made an interesting segmentation of pay-TV subscribers by their subscription behavior.
When you drill down into specific viewer segments, we can notice that new pay-TV subs are more keen to try an OTT service afterwards.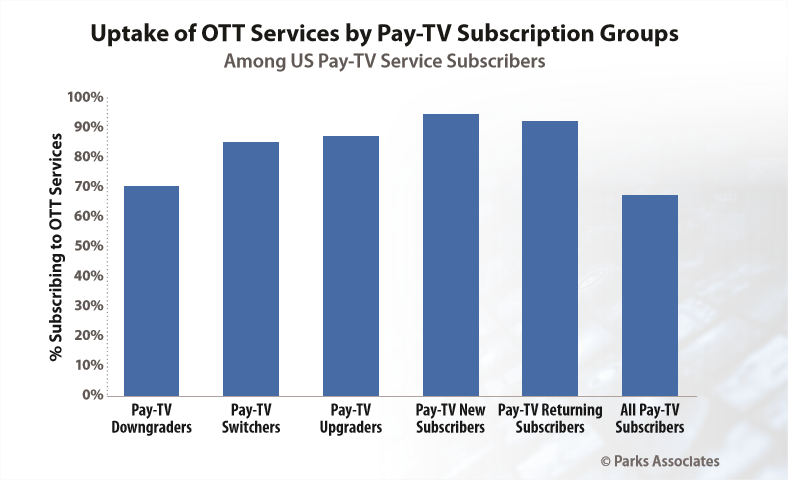 So, as a pay-TV provider, how do you respond to such a colossal challenge? The short answer: with data.
Pay-TV providers realize that they have to inspect subscriber data more closely, on par or more than research companies.
Data-driven intelligence ramps up
Recent cloud television developments like Vodafone TV and Beeline TV are swiftly picking up momentum in their respective international markets—leveraging the power of data for targeted viewing while creating a tailored experience for every single user.
Rather than adopting a one-size-fits-all approach, these innovative services are introducing a wealth of flexible options to keep customers engaged and happy at all times.
From reducing acquisition costs to boosting the volume of viewing minutes per day, the user experience should be focused on offering a seamless end-to-end by performance across the board.
By working with a relevant mix of key performance indicators (KPIs) and service performance metrics, providers will gain the power to enhance the subscriber experience in all key areas.
The retention metrics to track closely
The behaviors that are most relevant to service performance are essential as they tie into customer engagement or churn.
That said, related events should form the basis of the metrics. Here are the most effective metrics to track when it comes to improving engagement and reducing churn:
Utilization: Metrics that offer insight into how much of the service a customer uses. If the service imposes limits on certain elements of use, a utilisation metric will show the percentage of the allocated amount the customer used.
Success: Metrics that demonstrate how successful a user is in activities that have specific outcomes.
Value: Metrics that relate to the price the customer pays with regards to the quantity of the service they used or consumed over a particular timeframe.
Allocation: Metrics that compare different types of behaviors as part of the overall service. And, considering that two-fifths of US streamers drop their service through lack of use, this is an important form of data to track.
In the fight for ongoing commercial success, data reigns supreme. The faster today's pay-TV providers embrace the power of data, the faster they will be able to understand the specific needs of their subscribers—and compete on today's digital battlefield.
---
Learn more about pricing strategies that have an impact on subscriber retention in our latest eBook: