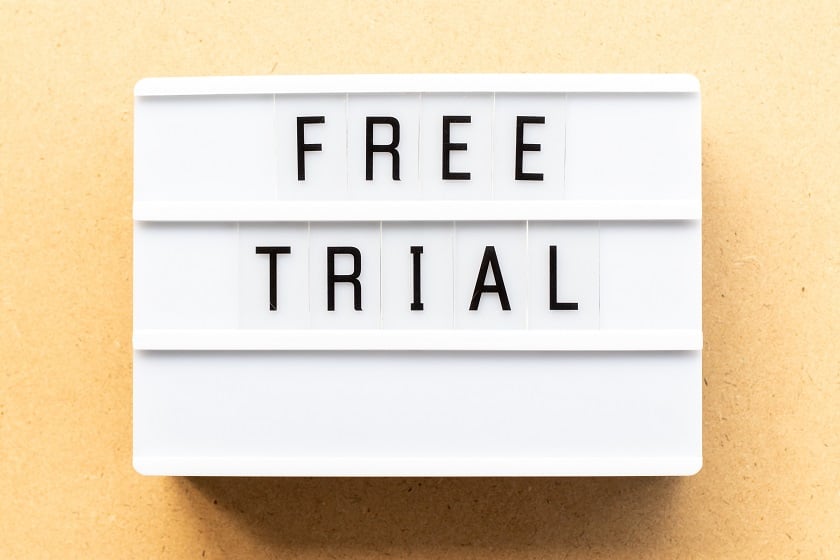 Regardless of OTT genre or niche, offering your target consumers a free trial to sample your service has long been an effective strategy. But, what does it mean in today's digital landscape?
OTT Free trial success
With a wealth of choice available to today's digital content consumer, it's important for service providers to be able to showcase their content, offerings, functionality, and USPs to prospective subscribers. And on the whole, it works.
According to the most recent study from Parks Associates, 58% of US broadband households that accept a free OTT trial convert to fully-fledged paying subscribers.
While offering a free service trial can be considered risky, resulting in increased churn rates due to 'free trial' abuse (so to speak), these findings are a testament to the value of the 'try before you buy' promotional model. And, to further cement this notion, the conversion numbers are up from last year.
Introducing our new feature: Free Trial Performance
As part of Cleeng's identity and access management, broadcasters can strategically define a free trial experience much like Netflix, Amazon Prime or Hulu to increase conversions and positively impact subscriber retention in the following ways:
Reducing involuntary payment churn

By pre-authorizing the payment method details during the free trial period the trialist is less likely to experience issues as a paying subscriber and avoid involuntary payment problems down the road. Broadcasters can take an additional step in retaining more trialists by avoiding another unnecessary buyer decision moment by automatically collecting subscription revenue immediately after the trial ends thereby creating a seamless billing experience.


Understanding the trialist and how to better retain them

As part of Cleeng's wide range of data analytic dashboards, a free trial dashboard reflects insights as to why broadcasters are not able to contain and retain subscribers. This ranges from a number of reasons that include "not being interested in the content anymore" to "experience poor streaming" to perceiving the "subscription as being too expensive." All of which provide strategic information to further optimize conversions and retain subscribers.


Understanding the seasonality of trial conversions


Many monthly subscriptions un-doubtingly experience seasonality trends attracting visitors to the website, optimizing trial conversions and retaining subscribers. Seeing these trends in a single dashboard allows broadcasters to more efficiently think of ways to boost off-season sales with attractive seasonal offers or reduce marketing campaign costs during expected high seasons.

Knowing when trialists cancel and taking timely retention actions

Cleeng's free trial data points incorporate transactions from both in-app and web payments. This provides a more comprehensive view into recurring revenue trends resulting from newly converted free trials. Even more important is understanding the average time at which most free trialists are prone to cancel the trial and taking action. For example, if most customers cancel 20 days into a 30 day trial period try engaging the trialist with an enticing offer, coupon or content on the 19th day.
---
1 - How to set up a free trial in Cleeng
2 - The Cleeng free trial dashboard & data dictionary
---
Learn more about how you can succeed with your free trials strategy: