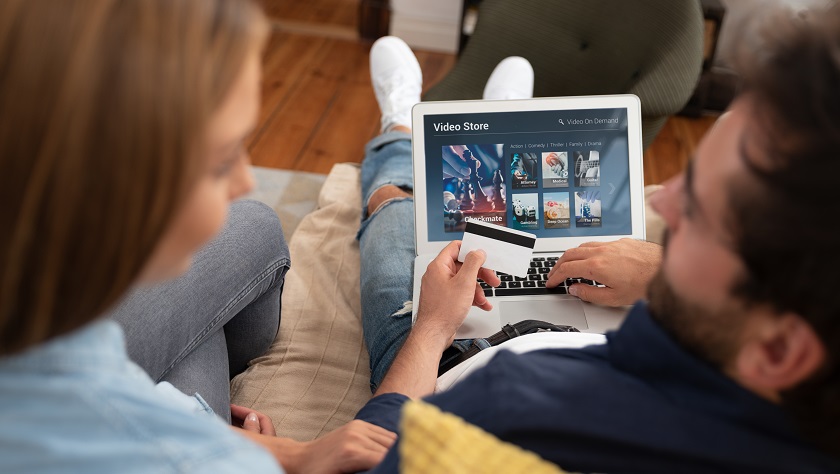 Subscriber churn is, without a doubt, one of the toughest challenges for any OTT provider—especially those offering niche content.
---
With consumer expectations rising and the OTT market becoming all the more saturated, retaining subscriber loyalty is no longer a given, now providers must get strategic.
According to Boston Consulting Group, there is a shifting landscape to consider.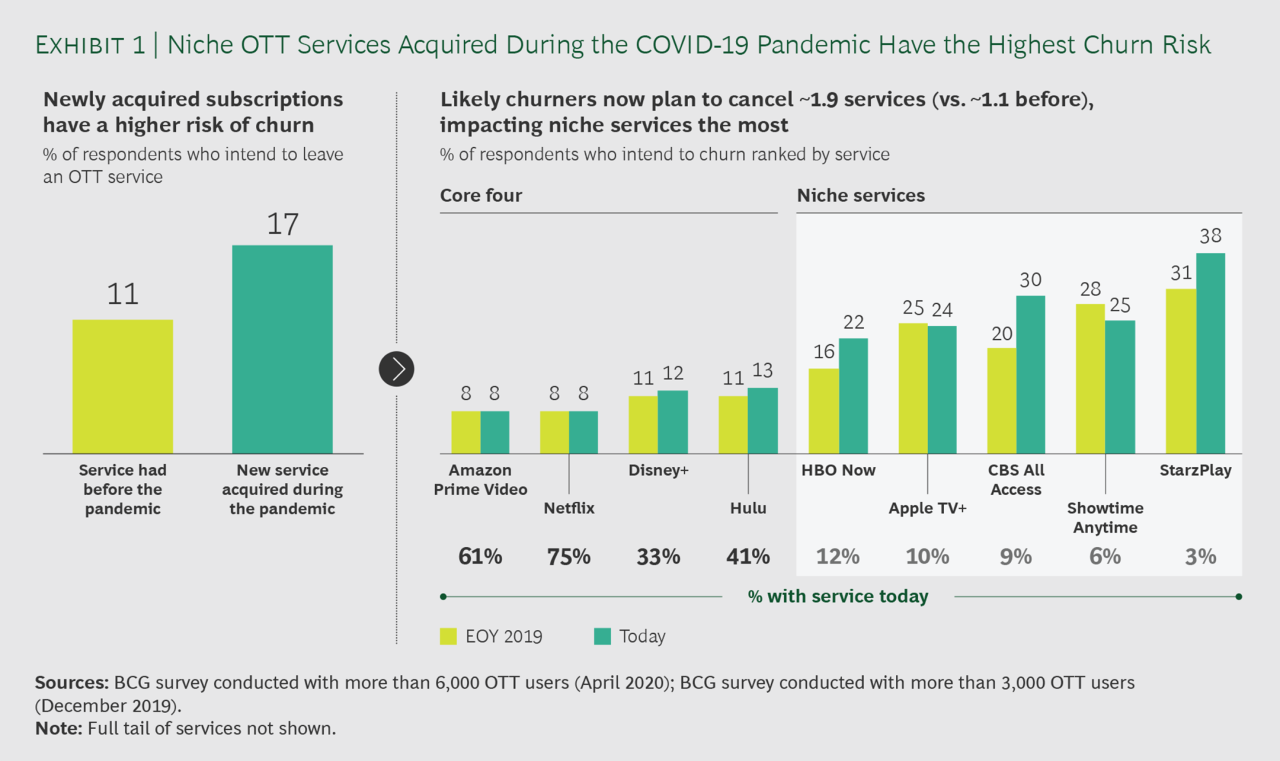 As the initial 'COVID-19' surge dwindles and peoples' lives open up once more, retaining subscriber loyalty must be a top priority for niche OTT providers.
While increased churn is indeed a challenge for niche OTT content providers, there are encouraging news.
First of all, despite an incredible level of saturation in some pockets of the globe, recent studies show that the OTT market can accommodate around 3 million more pay subscribers: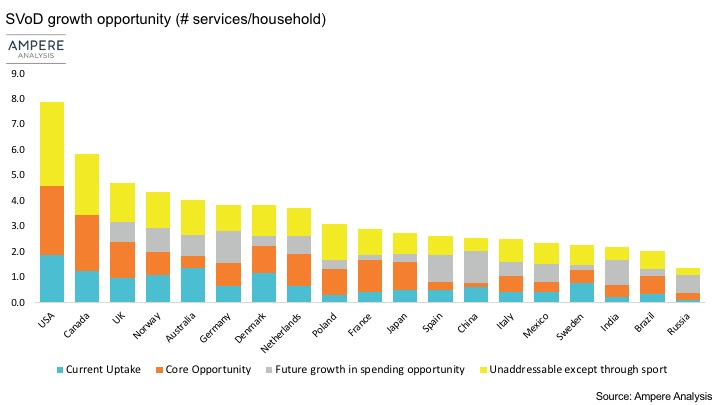 The growth opportunity looks impressive. Steaming is no longer about Netflix alone—and as consumer attitudes as well as tastes evolve, niche content providers have tangible opportunities to grow their audiences long term.
In fact, experts predict that by 2024, the ratio of unique SVoD homes to unique 'traditional' pay-TV households in Western Europe alone will become an even playing field.
If you're an OTT provider reaping the rewards of increased subscribership, now is the time to give your audience reasons to stick around when they have less time to consume content.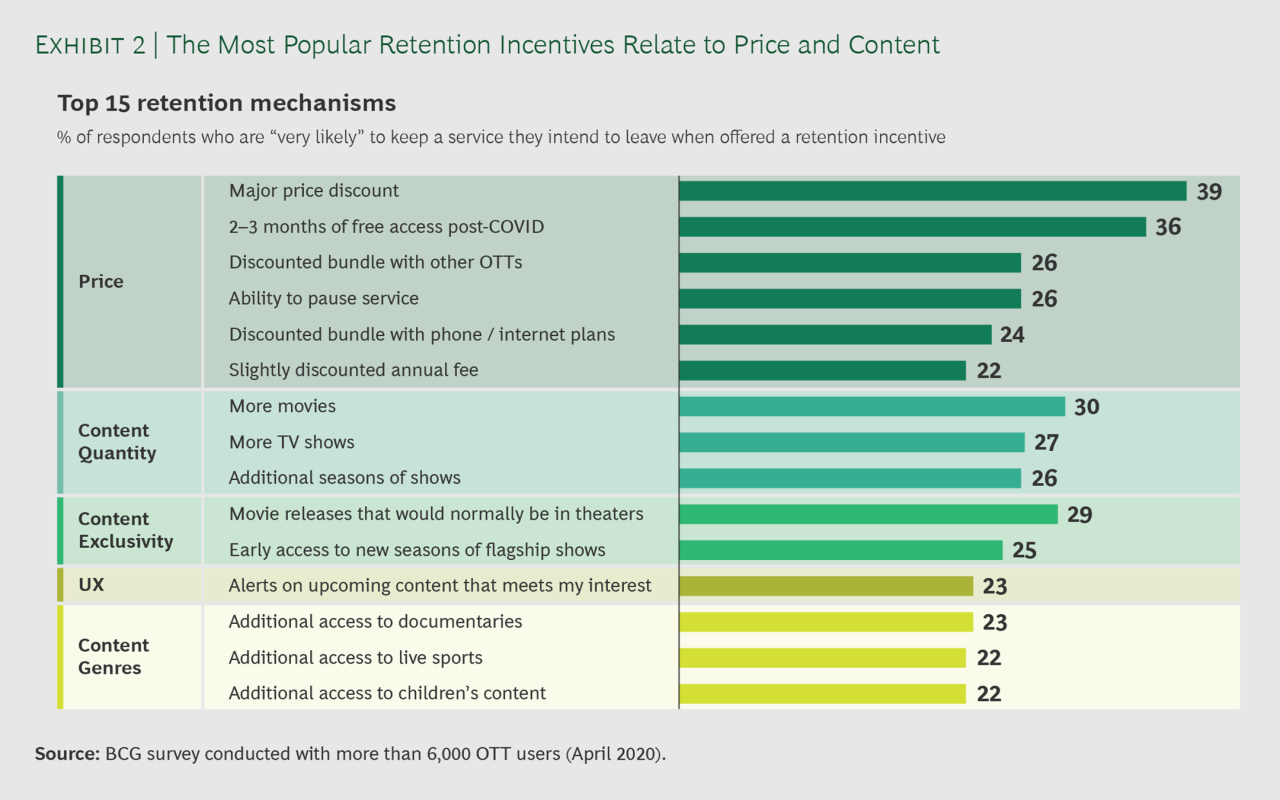 According to BCG's recent industry survey, focusing on pricing structures, content quantity, exclusive platform content, the user experience (UX), and the genres or collections on offer are all critical factors in reducing churn.
Moreover, we believe that leveraging the power of intelligence-based technology as well as investing in a solid analytical structure will also play a pivotal role in understanding subscriber preferences and behaviour.
Crunchyroll, for instance, has recently reached the colossal milestone of 70 million subscribers. By offering its core service for free, the niche Japanese anime provider has encouraged growth and retention. Not only does Crunchyroll engage its audience with a free service but its paid 'Mega Fan' package offers a level of value that really takes care of subscribers at the other end of the funnel. And, by adding live events to the mix while focusing on content for the Western audience, the forward-thinking service is really making waves in its niche.
Yes, subscriber churn is a real challenge. But, if these insights have taught us anything, it's that there is real opportunity for providers that play their cards right. The time to act is now.
---
Learn more about OTT pricing strategies by downloading our eBook.