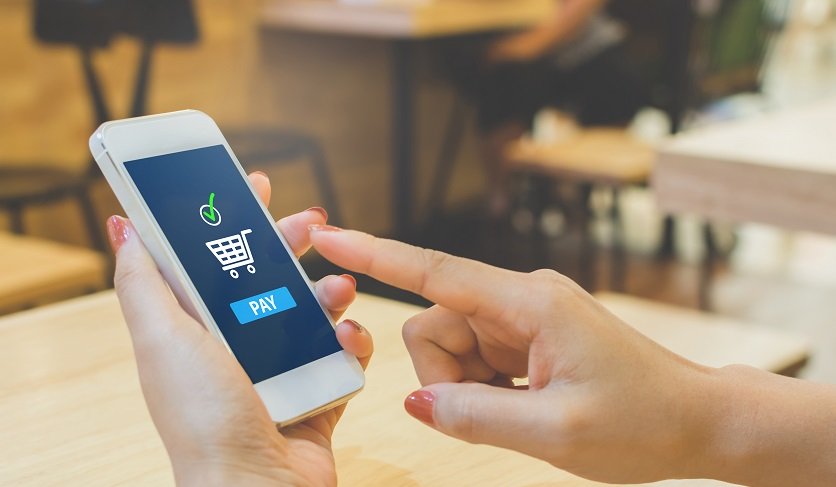 Regardless of your niche or the content you're offering to your consumers, providing a checkout that is swift, seamless, and easy to navigate will significantly boost your success.
---
That said, here we explore the SVOD business-boosting benefits of Mediastore Software Development Kit SDK (SDK) as well as its core eCommerce features.
The benefits of using the MediaStore SDK
MediaStore SDK is a powerful tool, indeed. Here are the main benefits of using the platform for your subscription business:
MediaStore SDK ensures a best practice checkout that optimizes conversion rates including free trials and coupons. Moreover, the platform will help you remain completely compliant (T&Cs, GDPR, etc.) at all times.
The platform is easy to navigate, significantly reducing the time spent on integrations when broadcasters leverage their preferred authentication platform or payment gateway.
It's possible to alter the look and feel of your checkout page with ease. MediaStore SDK offers full flexibility in terms of design, positioning, and language - the key ingredients to sustainable success.
The tool's intuitive nature means that your checkout page will be automatically optimized (in terms of both look and functionality) across all platforms, including smartphones and tablet screens.
With MediaStore SDK, payment pages are designed to work with all the payment products that you've selected - no fuss, no hassle.
MediaStore SDK is responsive, accessible, and built for success. It's the perfect tool for front-end developers. System integrators, and OTT service providers.
To put this into a practical perspective, here's a glimpse at the system's architecture: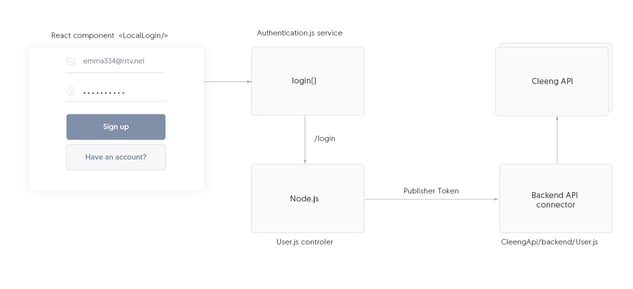 Features
Now that you're familiar with MediaStore SDK's unique benefits and core architecture, let's look at it most invaluable functions:
A viewer can register to or log in by using their email and password and or social login credentials. Plus, MediaStore SDK offers viewers the option of giving consent (for GDPR purposes) during the registration process as well as the ability to reset their account password.
MediaStore SDK will display your offer during the checkout to verify and confirm the package that the viewer wants to subscribe to - visuals that you can support with images and tailored descriptions.
We provide full flexibility in terms of tailoring your messaging during the checkout process. It's also possible to translate your checkout page content into 28 languages for international success - and these translations can also be overwritten if you choose to do so.
The platform boasts several options for attracting and converting viewers into paying subscribers, including tactics such as trial periods and couponing. In addition to these options, all payment pages come optimized with proven user interface improvements to make the pross as frictionless as possible.
MediaStore SDK provides an optimized wireframe with placeholders for payment methods. As a result, you can adjust the order of consumer payment methods or options as you see fit.
After a purchase is complete, you can show your appreciation for your new subscribers by sending out automated thank you or welcome messages.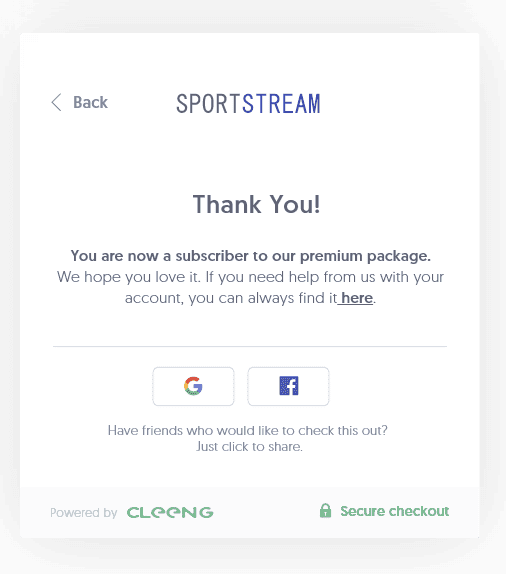 ---
Katarzyna Zemka, Project Lead - Frontend Team at Cleeng, said the following after the implementation of MediaStore SDK for ManoramaMAX in India:
"The main value that MediaStore SDK is bringing is a consistent look and feel of the end-to-end user journey, which brings user experience to the next level. It's also easy to implement and customize with friendly framework."
Oxagile was the first system integrator partner that experienced the value of Webstore SDK.
"We think Webstore SDK was a good start point in the Manorama project and helped us start the implementation quickly. We took it as a basis and used the main React components from this example. It worked great for us because it helped us to quickly understand the Cleeng payments flow, its support for internalization, and the fact that most methods have a detailed description separately. For the future, it would be great to have one page with all Cleeng methods" - says Roman Kovalchuk, Project Manager at Oxagile.
---
Reach us out and a Cleeng expert will guide you through the activation steps: