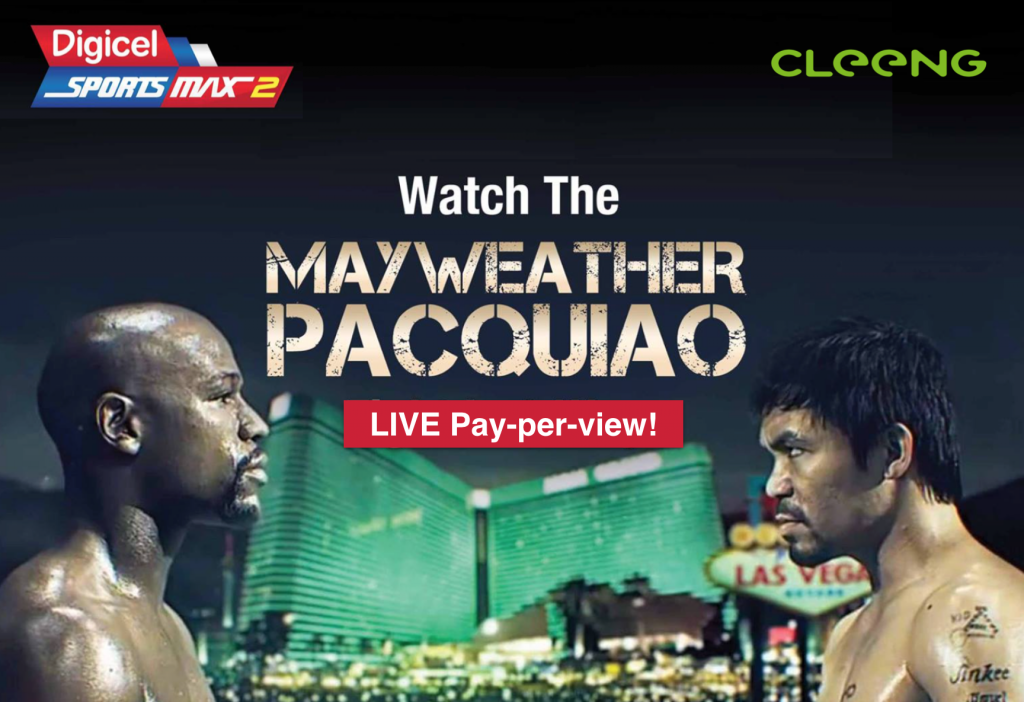 The Floyd Mayweather vs. Manny Pacquiao spectacle happened on May 2 in Las Vegas. As the boxing pros predicted, it was the richest fight in history.
Since the event was a must-see for every sports aficionado there were many worldwide broadcasts available. Also on the Caribbean Islands! Together with the Sportsmax TV we were powering the pay-per-view access to the fight, in order to delight all boxing fans on the Caribbean.
We're extremely thrilled that we were a part of this most anticipated boxing fight that we geo-blocked outside of the Caribbean region for the
Sportsmax TV
.
After the Fifa world cup pay-per-view we did together back in 2014,
the Mayweather vs. Pacquiao fight was our another joint project (and very successful!). Again, we received a very positive feedback from Jamie Ranston – Interactive Media Director at
CGR Communications
, Jamaican media agency that coordinated the Sportsmax TV implementation:
Everything went well. As usual we were very happy with the service from Cleeng. Response time from the team was on spot. No complaints from us. I was really happy we could get it all done within the short space of time given. Looking forward to the next pay-per-view event with Cleeng!
The setup of the e-commerce environment for the Sportsmax TV took us only a few days - a great proof that organizing a massive sporting pay-per-view for demanding audiences doesn't have to take months of preparation.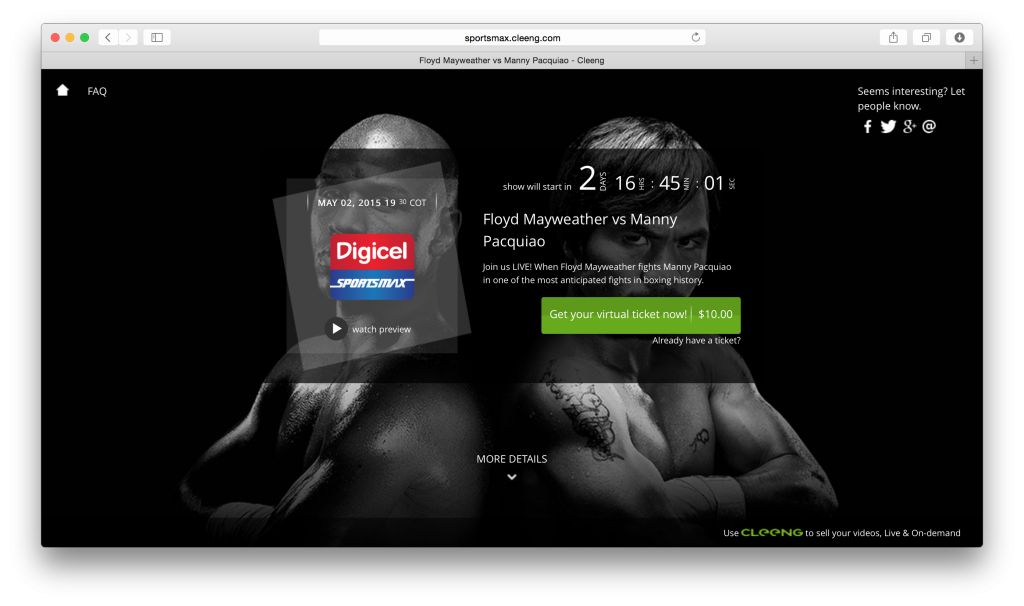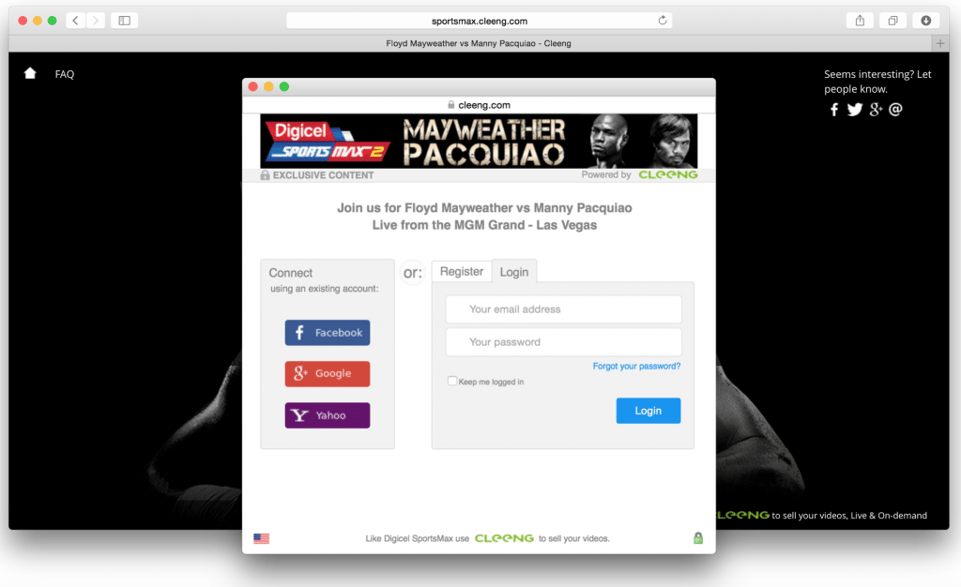 The Sportsmax TV offered the fight in 19 Caribbean countries, including Barbados, Jamaica, Surinam, Trinidad & Tobago. Besides watching the stream on a regular TV, the viewers purchased or used a discount coupon and logged into the fight and the live emotions on-the-go, on any device.
Sportsmax TV adroitly applied the assets of the Cleeng Live platform. The viewers enjoyed:
One-click registration and fast access to the event,
Secure and seamless payments, including Paypal, credit cards and local payment carriers,
Easy to redeem discount coupons,
Dedicated customer support by email, where the average time to the first reply was under 15 minutes,
Live-like experience including the Twitter chat during the event.
a HQ quality and a great user experience thanks to the seamless integration of Livestream.com with the Cleeng's e-commerce framework.
This amazing event adds up to more than 1,000 live PPV events we sold last year and illustrates well the fact that the OTT in the sports industry has come of age.
Earning big revenues and delighting your fans online is easy! Go big with Cleeng Live!