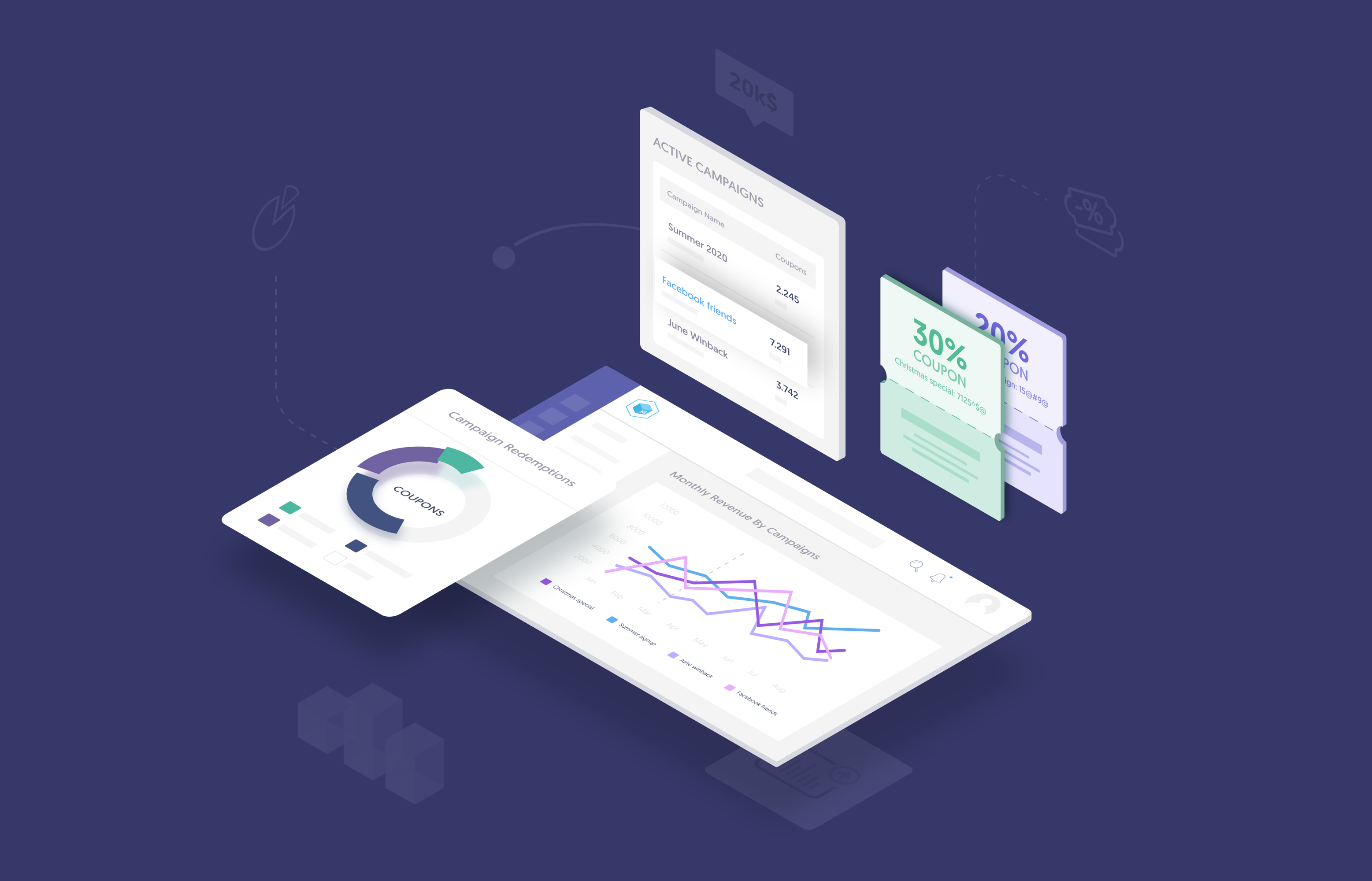 Now, you can track and measure campaign performance.
ChurnIQ's new Campaign Analytics module lets marketing teams track and compare the performance of their coupon campaigns. All Cleeng users can now:
Track the daily usage of coupons for any campaign in any time period
Monitor the post-coupon renewals & conversion rate (to full fee paying customers)
See the total revenue return from any campaign
Monitor how much of your monthly revenue is due to subscriptions created with past campaigns
These features help marketers to build more effective campaign strategies by giving clear metrics to evaluate them with - redemptions, renewals, and revenue.
They also simplify comparison between campaigns. New visualizations present side-by-side views of active campaigns, highlighting differences in performance.
Visualizing Coupon Usage
The first big change is that all coupon redemptions are now visualised in a single chart. So a single visualization will display the popularity of each campaign at a daily level.
This gives a quick summary of how your campaigns are doing overall, but it also lets you see how each campaign is trending.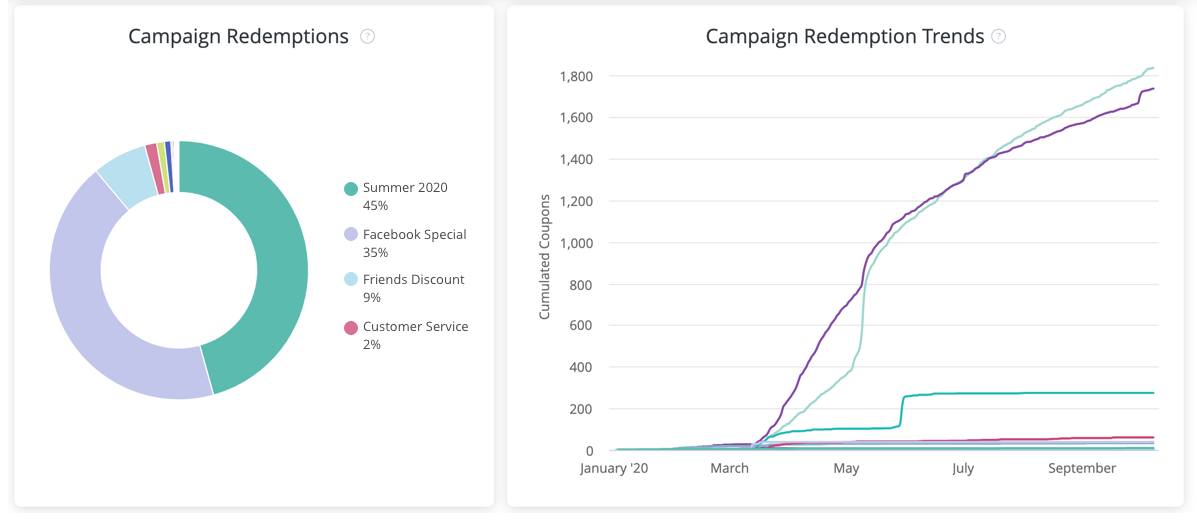 Taking a longer term view, you will be able to track the natural lifecycle of your campaigns. How quickly they grow, how soon they peak, and how long it takes for interest to trail off.
By experimenting with partner channels, messaging, or promotional platforms, the coupon usage chart will provide you with a lot of answers about what really reaches your audience, and what doesn't.
Converting Coupon Users and Finding the Best Discount Rate
One of the most important insights this module provides is a rate of conversion for campaigns. Your campaign conversion metric measures the rate at which discounted subscribers go on to renew after the discount expires.

Now you can track the number of coupons that actually lead to full price paying subscribers. And you can do this for each campaign.
Conversion rates are a great way to track the real impact of campaigns on the size of your subscriber base. Tracking coupon usage alone tells you how popular the campaign is, but it doesn't tell you how the campaign has impacted your growth.
Knowing the percentage of subscribers that actually renew at full price really helps you to calculate the return on the value you have discounted. To make this dimension of campaign performance even clearer, you can use the campaign revenue feature.
The Payoff - Tracking the Revenue Value of Campaigns
Ultimately the true measure of a campaign's success is the impact it has on revenue. Not just in the immediate aftermath of the campaign, but long term.

The value of a single coupon used to win a customer is realised in the revenue that customer goes on to contribute over the entire customer lifetime.
If you give away 50% or even 100% of the subscription fee to acquire a subscriber, how are you measuring your return on that investment?

Cleeng's campaign revenue feature allows you to track the lifetime return from each subscription you win with a campaign. This allows you to quantify the real impact a campaign had, but also the optimal discount level for your campaigns.
It also lets you figure the answers to some other key questions:
How long it takes to recoup the total value discounted (payback period);
What is the revenue return per coupon redeemed (payback per coupon);
What is the excess revenue generated on top of the value discounted (payback surplus).
Together, these features give Cleeng users a powerful new toolkit for building, testing, refining their campaigns. If you want to read more about good practices for creating effective coupon campaigns, check out our blog article on the topic.
---
If you are interested in learning more about Subscriber Retention technology, grab this guide.