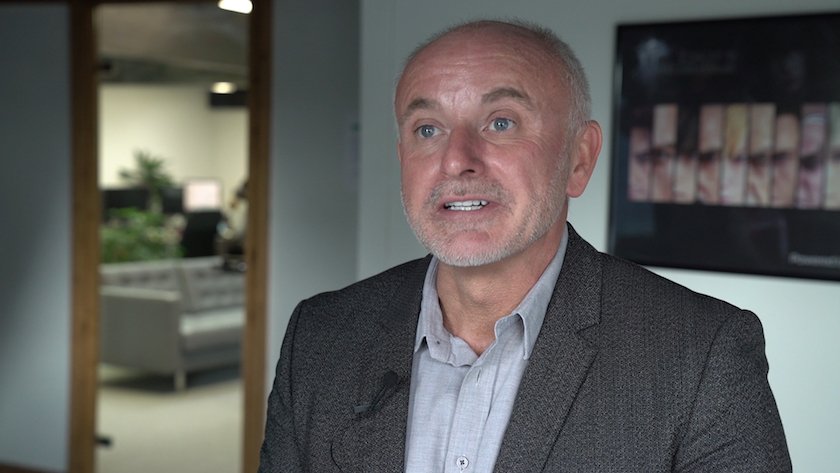 We are proud to announce that Colin Morrison, the Vice President Sales, EMEA at TiVo and an eminent name in our industry joined our Supervisory Board.
We did a short video interview with Colin where is explains his motivations for joining our team, his views on the industry and how he plans to help our executive team.
Transcript
Hello, my name is Colin Morrison. And I've recently joined Cleeng as a member of the Supervisory Board.
Welcome aboard! How do you feel about joining Cleeng?
Colin: Thank you. I'm really excited to be here. Cleeng is a company that I've been connected to in one way or another for a few years. And it's finally great to have a formal relationship with Gilles and the organization. And I'm really looking forward to working with you all.
What triggered your interest in Cleeng? How it differs from other ambitious scale-ups?
Colin: So Cleeng to me is very interesting in the sense it has a very clear business model. It's addressing a particular problem that needs to be solved. And the value proposition is easily understood. Of course, the market conditions are changing throughout the industry, so it's complicated in that sense. But the business models have such a clarity to me that that makes it very, very simple for us to be able to create a story and a value that customers can really understand and get to grips with and get excited behind.
How do you see the market developing? Do you see a drastic change in the way TV and video is consumed?
Colin: So I've been in the TV industry for over thirty years now in one way, shape, form, or the other. I've seen massive changes in technology. I've seen massive changes in business models, and I see an acceleration in how all these things come together. Taking a step back from all of those changes and seeing the bigger picture as they occur and trying to find sense in what sometimes is a very confusing landscape is I think the value that I will bring, I have a lot of experience, and I've seen some things before. Of course, a lot of new things are coming, but being able to put that into a context that I think will be applicable and useful to the leadership of Cleeng is really what I think I can bring.
Which major challenges do major broadcasters and telco operators face when they go OTT?
Colin: I don't think there will be a huge change in the near future in how video content is consumed. I think the consumers have already made up their minds that they want to watch what they want to watch, where they want to watch it, and on the devices, they want to watch them on. I think what is changing though is the whole ecosystem prior to that, which is the content creation side of things. Who owns the content? How is the content actually delivered? And the organizations that are actually putting this content together, so you're seeing a lot of vertical integration between broadcasters, studios, pay TV service providers, and OTT providers. All of them having to compete with companies like Netflix who've just come in and been a huge disruptor. Everyone's understanding that getting to the consumer directly with their content is key, but also owning that content is key as well. So it's a lot about that part of the business that's gonna be changing rapidly over the coming years. Consolidation, acquisitions, companies will fail, some huge companies will come out of this, but there's a lot of opportunity in this dynamic as well.
You have rich experience in steering major brands like TiVo and Ericsson. How applicable is that experience in the Cleeng context?
Colin: I don't think it's exclusive to OTT. I think the biggest problem that content producers and owners have today is making their content found and discoverable by consumers. As a consumer, how do you go about getting the content you want? How do you know the content even exists? So the key is ensuring that you are able to reach your target consumers, make sure they understand your content is available to them, and also most important, of course, is earning money from your content when it's viewed. So you've gotta make sure it's secure, that you have a means of getting funds for people viewing your content, and making sure people can find your content.
How do you foresee your role in helping our management in driving Cleeng in the right direction?
Colin: I think my value to the leadership of Cleeng is my industry experience. I think I will be able to evaluate plans with them, help craft plans with them. My expertise is really in sales, so helping to define how the Cleeng proposition is crafted and how is it sold and also industry contacts. You know I know a lot of people in this industry, being able to help link Cleeng sales and marketing teams to the right people in our target customer base is one of the key things that I can also help do. And also, sanity check things. You know sometimes having someone who's not right down in the weeds, dealing with all the stuff day to day, and just taking a step back, looking at things afresh, a fresh pair of eyes but also an experienced pair of eyes is something I think we can help people think, "Oh, wait a second. Have you thought of this? Or perhaps, a better way of doing it is like that." So that's really what I think I can do.
---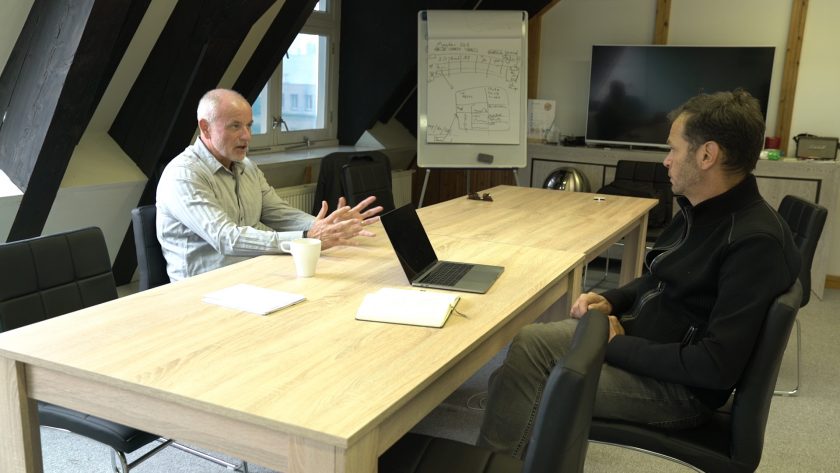 "The Cleeng management team is really thrilled to have such an experienced leader like Colin join our board," says Gilles Domartini, Cleeng CEO and founder. "Colin's 25 years of experience in our industry, together with his business acumen, and approachable style, is the perfect fit for the next phase of our development and company culture. We very much look forward to working closely with Colin, and thank him for joining our Supervisory Board".