We've just announced an integration partnership with Screen9. This cooperation will help all customers of Screen9 to monetize their Live and on-Demand videos, while opening up for them the new, global markets.
Screen9, the Nordics premium online video platform, offers advanced solutions that can be used out-of-the-box or seamlessly integrated into, for example, the existing Content Management System (CMS), Digital Asset Management (DAM), Advertising and now also monetization systems supported by Cleeng.
As Robert Risberg, CEO of Screen9 said,
This cooperation is another example of an important element of our mission statement: 'To help our customers grow revenues'. Enabling payment solutions to be seamlessly and simply integrated with our technology is highly attractive to many of our partners.
From now on, Screen9 customers can easily generate more revenue per visitor, offering their users an array of payment options to suit their requirements, for example pay per view – on a video per video basis, or rolling subscriptions for access to batches of content for a period of time.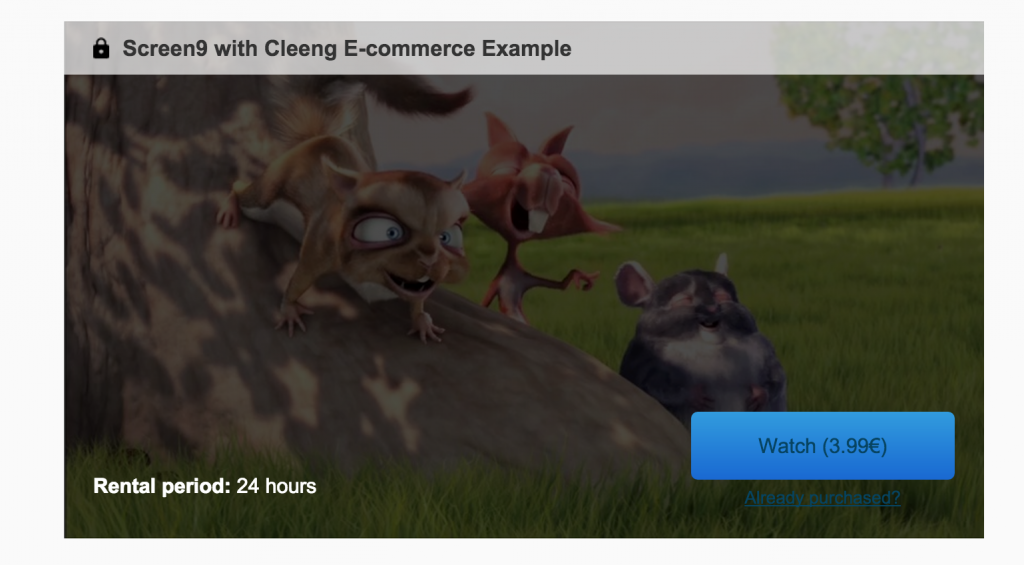 Publishers can set-up a Live stream event in 2 minutes and start pre-booking virtual tickets right after. Video On Demand can be monetized in the same way, enabling publishers to earn more income on more areas of their video output.
The opportunity to monetize video content without having to write reams of code both reduces the time to market for Screen9 customers who wish to monetize their content, reduces the cost of integration and simplifies the process of collecting revenue for video content.
To get up and running publishers simply need to open an account with Cleeng and copy and paste their 'publisher token' into their Screen9 account and video E-commerce is enabled. The integration covers both desktop and mobile devices alike with simplified payment options to maximize user traction.
We wish all Screen9 customers happy selling!