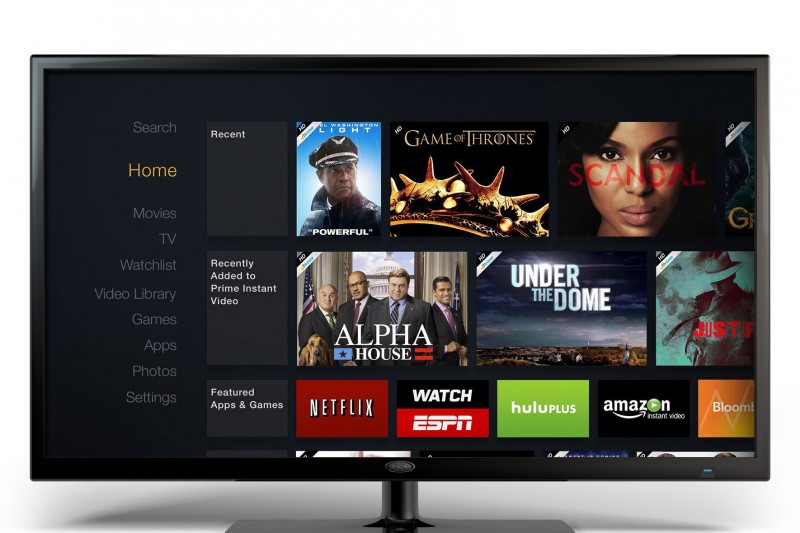 Credit: nypost.com
Many premium-OTT providers are moving away from costly advertising and opting instead for simpler subscription services which could see an end to content disruption by advertising for many customers.
Long have subscription based services like Netflix and Amazon Prime reigned supreme in the world of on-demand streaming. Now, rival Hulu wants to cut in on the action and is considering scrapping its current hybrid model of subscription and advertisement in favour of its competitions rallying point. According to the Wall Street Journal, the American-based Hulu is feeling the bite of their subscription-touting opponents and is considering making a permanent change.
New EEMEA forecasts published in July of 2015 show that by 2020 video and OTT TV revenues will reach nearly $2,650 million with 60% of the total revenue made going to those services offering SVOD.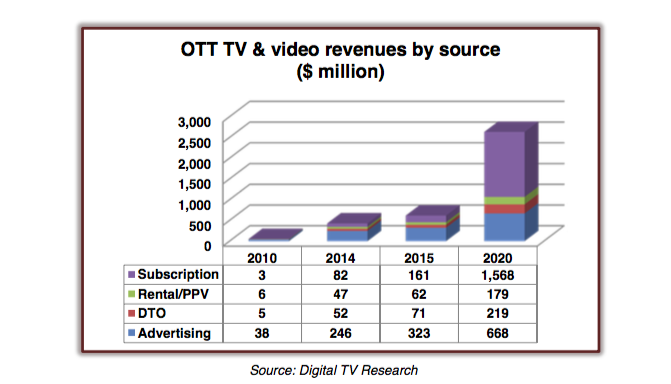 London-based Digital TV Research specialises in new trends in the technology industry and predicts a substantial jump in SVOD demand, suggesting that there will be 24.22 million SVOD homes by the end of the century. Of those, Russia is set to supply nearly 9 million to overtake Poland as the world largest subscription-based on demand country by late 2015.
In a new report by Ooyala, which is one of our OVP partners and market giants, the OTT industry as a whole is expected to grow between $4 and $8 billion over the next four year in revenue alone.
Paula Minardi, a digital TV marketing manager at Ooyala (our OVP partner) said "the prospects for growth are in subscriptions" and added she believed the hybrid system is a possibility that might develop.
Netflix is the market leader in subscription based on demand video and is looking to further increase the number of paying customers it attracts. Their current 1 month trial period to allow potential subscribers to sample their growing collection appears to be working in their favour, with the company reporting a quarterly growth of 3.3 million subscribers in CNN Money; bringing their total number of customers to 65.5 million and seeing a huge boost to their stock price.
OTT providers cannot rely on advertising revenue alone to produce content customers want to pay for according to the CEO of Tube Centrex, Fahad Khan. This comes as reports suggest the budget for HBO's fantasy epic 'Game of Thrones' runs over $6 million an episode.
Founded in 2007, Hulu is reported to have made significant investments in original content under their new CEO Mike Hopkins in an effort to grow their subscriber base. Although the 21st Century Fox and Walt Disney owned premium-OTT company is still tiny in comparison to market-frontrunners Netflix, this move has seen an increase of nearly 3 million paying customers in its new subscription-centric model.
According to Netflix over 10 billion hours of content are watch by their users every month through their subscription service. Fahad Khan believes that "pricing is going to be king" for the future of SVOD. Could a market-wide move towards more effective subscription-based services see a competitive bidding war in an effort to secure more paying customers?
With the new findings by the EEMEA and recent up-ticks in quarterly performance in companies moving to a subscription-centric payment model for customers, it is clear that SVOD is here to stay and that advertising could be a thing of the past. Markets responds to good business and effective strategy and if the stock hikes for Amazon Prime and Netflix are any gauge to successful premium-OTT models, then Hulu's move to SVOD is shrewd business and could herald a new era for subscription TV.

Find why publishers opt for the SVOD revenue model: