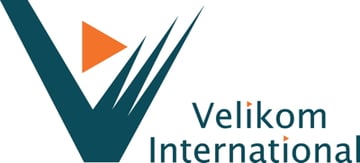 We've been working with Rudy Milkovic - the Executive Director and Founder of Velikom International for the past couple of years on a few major projects.
We've grown so close that he is more than just a business partner of Cleeng; we see him as an honorable member of our team. This extremely talented, experienced and visionary IT whiz is playing a tremendous supportive role for Cleeng's business development in the US.
We sat down two weeks ago to sum up our cooperation, but also to chat about one of the trends that is continuously being picked up by the digital media world: live streamed events. He highlighted a few live streaming tips & pitfalls to avoid.
Feel free to extract some words of wisdom and advice for yourself.
Rudy Milkovic about…
…the human face of IT
I had been working within the web development industry for too many years to remember, and, at some point, I grew really tired of the money-focused approach many companies were showing. To make customers fork out as much money from their own pocket as possible just didn't jive with my philosophy. I aimed at helping people to complete their ultimate goals, while breaking them into smaller, transparent and palatable milestones. I strived to create close bonds with the customers. Three years ago, I decided to launch Velikom International, which was founded on this deep need for re-humanizing the industry by magically adding the element of human touch to I.T.
…Cleeng
I never imagined that I would be involved in live / pay-per-view, but about 2 years ago Rackspace reached out to me, asking if I could help set up a paywall for one of their clients, Livestream. So we started talking with Livestream and ended up crafting a number of pay-per-view endeavors. Suddenly, I began receiving questions from different people, questions such as: how much it will cost me to protect a live event on my website?
We found that it was difficult to answer that with a simple number that would make everyone happy. Looking to find that magic cure, I stumbled upon a few postings made by Donald Res (Cleeng ICT), describing the paywall architecture from a press publisher's point of view. I was taken aback by the technology Cleeng had developed and I quickly fell head-over-heels for their technology concept, which also sparkled the interest of my clients. I decided to drop Donald an email. He then put me in contact with Nicolas Le Gall (SVP Sales and Business Development at Cleeng) and Gilles Domartini (Cleeng CEO and founder).
Both gentlemen gave me deeper insights into their pioneering technology. Our relationship grew and we have continued to work closely as partners ever since. Velikom International operates as an entryway into the industry and a link to US-based customers who are interested in selling their premium content worldwide. We then connect with Cleeng in order for us to mutually make their live events happen.
…live events & pitfalls to avoid
Setting up live events protection is without doubt a very complicated task. In the case of live events, there are so many areas that have to be checked, planned, double-checked and carefully tested beforehand. Still, we've seen that a few have a notion that all they need to do to make a live stream happen is a camera hooked to a computer and access to the Internet. They don't realize that live broadcasts are not always easily scripted, and that 'stuff' happens. As any seasoned live stream pro can tell you, if anything goes wrong, it goes wrong really fast.
You have many great event organizers, phenomenal engineers & video production companies that capture, tweak and take care of the postproduction. That said, plugging the live-streamed broadcast to the world is a completely different thing. Output is difficult, since users tend to access live events via multiple devices. Also paying viewers tend not to be so forgiving - as soon as there has been payment for an event, there is an expectation that the broadcast needs to work without a hitch, just as if they were sitting in front of their TVs. They expect quality without mistakes, without glitches. If they experience interruptions, the dreaded spinning wheel, instead of a high-quality streamed event - they get upset & hit social media outposts within seconds.
When your live event goes down there is a huge chance of experiencing a 'snow-ball effect'. And with that, your company's image can easily get tarnished, sometimes to the point of no return. Live streaming pay-per-view & video-on- demand paywall, where Cleeng tends to play exceptionally well, are picking up fast; live online broadcasts are popping on the radars of some of the larger promoters.
You see more and more people take interest in accessing live concerts, sporting events, comedy stand-up shows or political rallies online. What they desire is simple, EASY access to quality content - wherever they are and no matter which device they use. When you look at Cleeng's platform-agnostic solution - it offers a quality, seamless user experience for everyone. People can register and purchase access in record time. They can 'take' their live events with them on iPads, iPhones or Android devices to enjoy at a cafe, park or even on a plane.
Strong bonds with customers
We treat our customers the way we want to be treated. We're open & accessible - when they call us, we respond right away. We are transparent - we give our customers insight into every step of a process, while treating them as fully-fledged partners. I must say that my favorite clients are those that speak out and are vocal, even if they are having issues. Thanks to them we gain answers to possible improvements we should make, and weaker points we need to address. Also, they give our collective team the chance to work on our mutual relationship. We've found that customers who do not openly vocalize their points, or complaints, often go straight to Facebook or Twitter and before you know your name can be dragged through the mud. It takes years to create a strong brand and only moments to potentially tarnish it.
Best piece of advice entrepreneurs & content creators
It might sound cheesy, but I'd say, "Never give up". It might seem hard to do with the current economy. Velikom is my third company and the most successful one because I didn't gave up, I believed, and continue to believe in what I do. There's a huge benefit of going after something you really love. Going deeper - recognizing the smart content marketing approach as a crucial element to a fruitful selling strategy. It's all about creating unique content people are willing to buy and are able to buy within seconds.
Want to try out our fire-proof, seamlessly working Live streaming pay-per-view solution?
*Make your next Live streaming pay-per-view event a total success!
Set up only takes 2' - you can try it yourself right away!