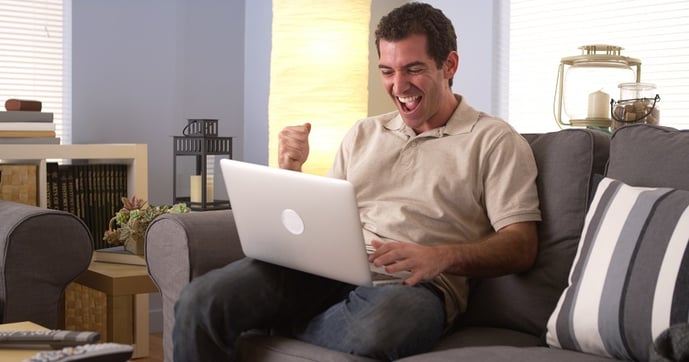 The 2014 FIFA World Cup was not only a major event for the soccer community, but also for many sports broadcasters worldwide. To let all soccer fans stay in on the action anytime and anywhere, many broadcasters - especially those outside U.S., decided to enable online pay-per-view streaming.
Among them also Sportsmax TV, the Caribbean's 24-hour Sports Cable channel, dedicated to showing the top sporting content the world over to a Caribbean audience (22 countries, 30m people). All games of this year's World Cup were available for the local, die-hard soccer fans online, as Live Pay-per-view and Video on-demand (replays) thanks to the Cleeng Live solution and Livestream.
I'm talking to Jamie Ranston - Interactive Media Director at CGR Communications - a Jamaican media agency that coordinated the Sportsmax TV implementation with Cleeng. How Pay-per-view can benefit major sports broadcasters and how to succeed streaming online? Answers below.
Monika Zameta: There are many sports broadcasters who don't use Pay-per-view yet. In your opinion - is PPV a way to awake emotions similar to those of an 'offline' sport event? How Pay-per-view can be beneficial for them and their audience?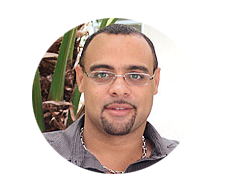 Jamie Ranston: I think PPV for sports events is a good way to go especially now that the streaming of video has reached HD quality and the access to broadband is much more available. Sport broadcasters though will need some time to better understand this online audience and how they consume this content… it's very different from TV and there is still that 2-foot experience (sitting at your desk) as opposed to the 10-foot lean back experience with TV.
With tablets and mobile devices more prevalent as well as Internet enabled TVs, I think we are well underway to seeing PPV being a large part of what is consumed online. I'm looking forward to guiding my clients in that direction and experimenting more and more.
M.Z.: Why did you chose Cleeng and how our solution has helped your client Sportsmax TV?
J.R: I've known about Cleeng for a few years now as I was introduced to the service when we were bidding on streaming the Olympics to a Caribbean audience. I was looking for an easy to implement PPV platform which had the experience in managing big events so when we bid for the World Cup I already knew who I wanted to work with.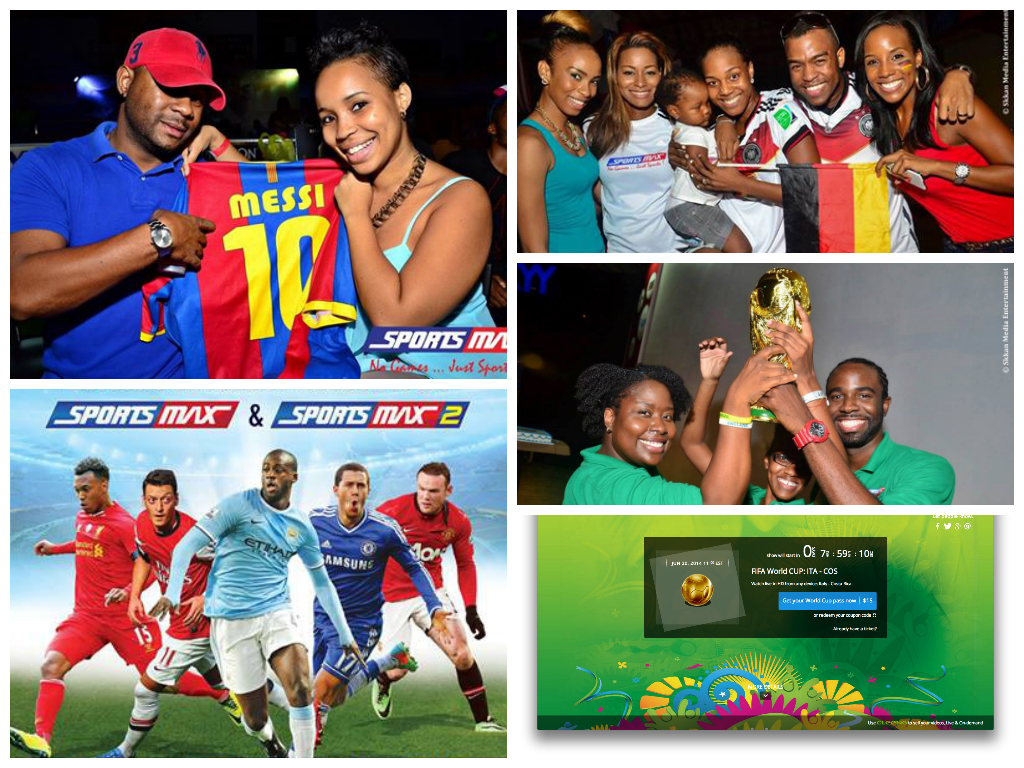 "As expected, the Cleeng team was very professional, knew their stuff and what I loved was the dedication to ensuring the whole event came off without a hitch."
We however had and expected issues especially with a live event at this size but what counted the most to us was the reaction time and that every time a solution was found and implemented very quickly…even though we were 6 – 7 hours difference in time zones. The support team really put in some late hours being on call and that's why I know I'll be using Cleeng all the time.
M.Z.: Can you highlight the gains of Cleeng Live solution?
J.R: Doing a pay-per-view event can be complicated as there are so many things to know, understand and have implemented to ensure a smooth execution, not to mention during the event as well. With Cleeng offering to setup and manage that entire process, it gave me the time to focus on the overall event we had to stream daily over 25 days. Plus the support provided during the event period was exceptional and not having done an event at this level it was a huge comfort to know there was an experienced team backing us up.
We have done many live events but usually no more than 3 – 4 days at a time and always free to access or at the very least, viewers provided an email address. This was our very first PPV event and we certainly jumped in at the deep end having to offer the World Cup games daily to a Caribbean audience for 25 days.
M.Z.: You've been working for many major clients for the past few years. Can you tell us more about the origins of CGR Jamaica and your plans for the future?
J.R: CGR Communications was originally a full service advertising agency started in 1970 in Kingston, Jamaica. Over the years the agency has been transformed adding PR as an in house service and then in 2009 adding digital when I came on board, making it a truly 360° advertising and marketing agency.
Before joining CGR, I was live streaming as far back as 1999 when I worked for HomeviewJamaica.com, a Jamaican website that streamed live radio and TV online to the Jamaican Diaspora. We were the first to live stream a 24/7 online radio out of Jamaica via the Internet. We did this for several other Caribbean islands and so I gained quite a bit of experience live streaming content using all sorts and types of bandwidth where 768kbps was considered broadband! Our Homeview Caribbean content wasn't PPV but subscription based so pay for the month and get all you can consume.
Not exactly the best model for what we were doing but there were no companies like Cleeng around in those days so we opted for our own setup and system. Over the years I streamed live concerts, track meets and even the International Netball Championships that were held in Jamaica in 2003.
For the future, we are looking to continue offering our services but I personally think the content needs to be consistent and somewhat like an online on demand channel for it to become a success… so we are hoping to guide our clients in that direction as the first Caribbean online sports network allowing our online audience to choose what sports content they want to see, live and/or on demand.
M.Z.: What was your favorite part of this year's world cup?
J.R.: In regards to the games, the upsets… you couldn't predict these games at all so I loved how it all played out. In the end a very fair result with really the 2 best teams playing. I liked the technology, Sony 4Ks gave an awesome picture in HD. Seeing the analysis of the games afterwards and the stats…like how exactly did they know each player's movement. Must have been some serious tracking system in each stadium! Best World Cup ever! ☺
Can't wait for the 2016 Olympics as our next big event but leading up to that I'm on a mission to creating this online platform of sporting content. There are enough fanatics out there to warrant it. Thanks to Cleeng for an excellent platform that made it easy for us to execute our event. Also to the implementation and support teams… couldn't ask for a better experience. Thank you !
M.Z.: Thanks a lot Jamie for the opportunity and the amazing job your team did too. Looking forward to having our next event together !
-----
Read more Cleeng blogposts: