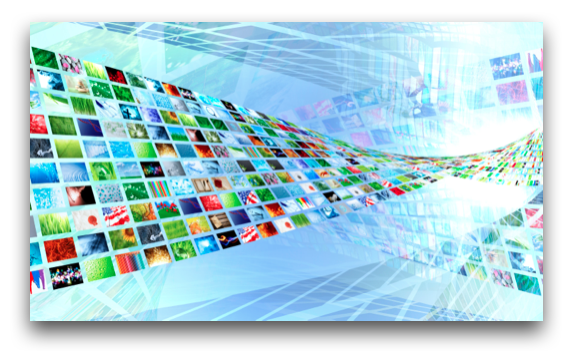 OTT (over-the-top video) is a bold way for OTT operators to attract new subscribers according to a survey, conducted by StreamingMedia.com, together with Verimatrix.
The survey has been conducted among 758 media industry executives: (38% of which are content providers, 31% are technology partners/vendors, 6% are pay-TV operators). It highlights the influences, that are making a significant impact on the pay TV industry.
Key findings:

Premium more important: premium content delivery is becoming a more significant component of the overall online video business.
OTT as standalone service: subscription is now mainstream and OTT is a part of subscription bundles at this time, though it will be growing in the next 5 years and along as standalone/pure-play channel.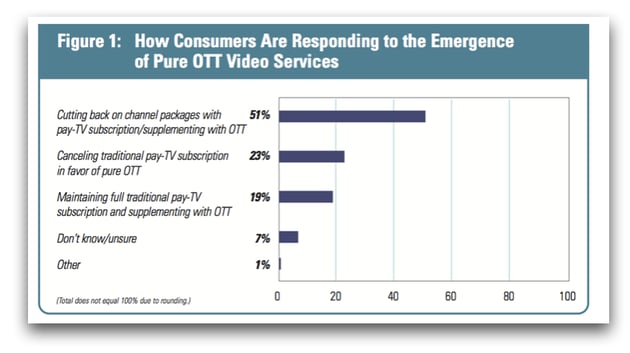 Diversity & choice: users are becoming more interested in alternatives of Channel Packages.
At the moment, you need several different devices to view content from competing companies [...] You need a Roku, Apple TV, Amazon streaming, and several others, and you still don't get the full spectrum of available content. There needs to be a way to have all these outlets in one place so the TV area isn't cluttered with nine different types of content boxes.
Tablet - new device of choice: customers demand more of the "everywhere" aspect of TV. They desire to watch or catch-up programs on-the-go. Personal delivery is not an option, but a must for all video/live content providers. The traditional consumer home-based entertainment has been reshaped into one shared video device in a multi- screen environment. Without a doubt tablet has established itself as the new viewing device of choice. Though, what may be challenging is that the customers' preferences are constantly changing and devices change as well. Service providers need to be prepared for quick adoption and support of different types of technologies and formats.
New ways of protecting content: Proprietary technologies as Flash are slowly going away, which creates new range of options for encompassing stream protection and digital rights management (DRM). "Obtaining broad content rights to stream video to multiple screens is felt to be a significant business growth obstacle. The legal and legislative tangle is especially thorny in the U.S. market where there is ambivalence to breaking traditional business models".
Social integration is a key: with growing number of 'internet-only' events streamed to online social communities OTT needs to have such social components and functionality, which opens the channel to many types of programming that don't fit the mass market scale sought for traditional TV broadcasts. All the findings create a very promising future for service providers, especially in the terms of going more global, at lower cost, lessen complexity of service. - Social integration is key download the full survey for in-depth results.
All graphics and quotations by the courtesy of StreamingMedia.com.