Managing live pay-per-view events for our online broadcasters have always been our core business. In the pursuit towards building the ultimate Live OTT platform, we reached a new milestone by releasing the live-specific tracker for our clients.
This "light-weight" dashboard focuses on the key performance indicators (KPIs) for our live broadcasters. It provides a great snapshot of the business dynamics via presenting the metrics critical for the event success in a graphical format. Having all these insights on hand makes decision making easier and a great base for adapting strategies and tactics.
Note: This tracker will be officially released in a few weeks (bug fixing ongoing).
What exactly makes this tracker special?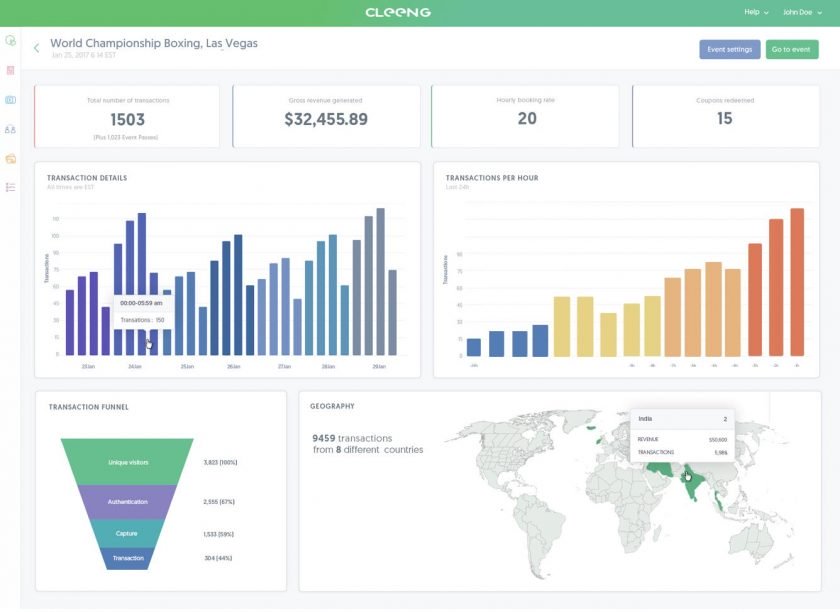 From now on, Cleeng broadcasters can:
Track transactions in real-time: the tracker lets you follow the incoming revenue flow as it happens;
Get 360° sales overview: the charts give you a visual picture of your sales activity on hourly and daily basis;
Observe the sales funnel: it lets you understand the process for each, individual events;
Analyze regionally: you can follow the sales activity for specific countries.
The feature can be accessed via the top menu on the Cleeng live event page.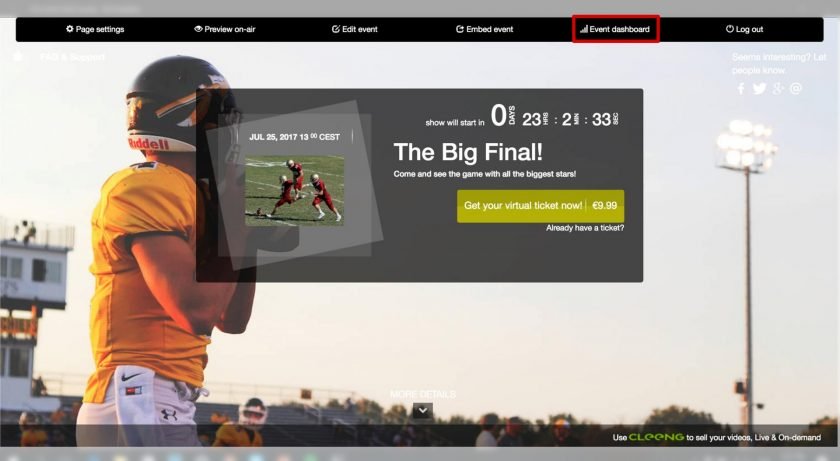 Strengthening our reporting for live events will continue to be a priority for our research and development team. We truly hope this advancement will bring lots of value to our live broadcasters, and of course, boost more revenues.
---
Here are some practical tips on how to get the most out of your live PPV events: