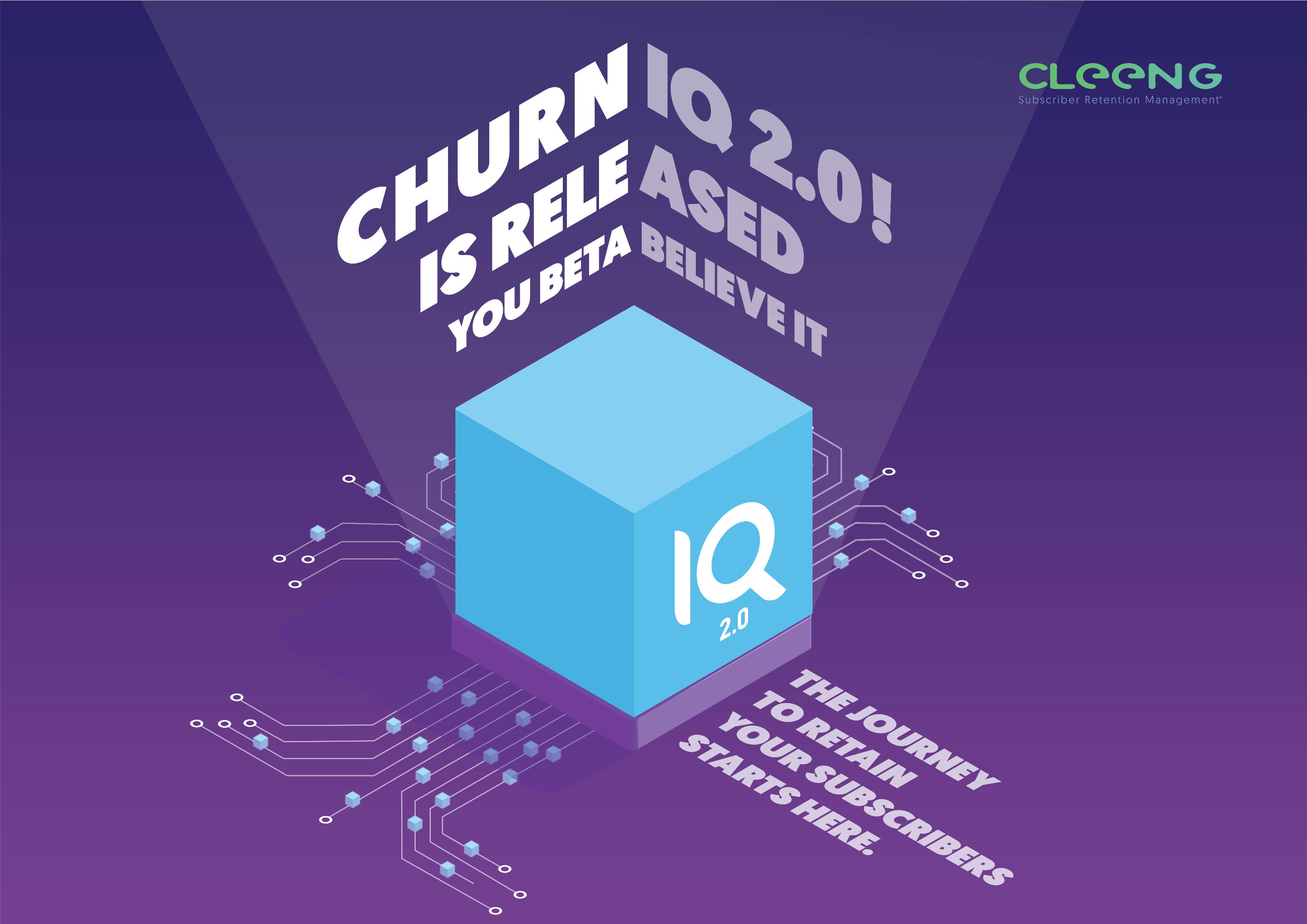 Dear friends, we have some exciting news to share.
We would like to invite all our customers to try our latest retention analytics dashboard, called ChurnIQ™ 2.0. Because you are already making use of our subscriber management system, you will get free access to this new analytics environment.
With this Beta release, we are extending the scope and depth of our analytics to your benefit. This initial iteration will provide you with in-depth financial analytics, as well as the first steps of your subscribers' retention journey. Its scope and capabilities will expand in time and will eventually replace the current dashboard that you got to know and love.
Why a new dashboard?
The subscription business model provides clear advantages, but also unique challenges. Subscription-based outperforms pay-as-you-go businesses by far yet take longer to scale. Thus retention has become equally, if not more important than conversion. Cleeng has been aware of this challenge and is fighting its root causes head-on. We, of course, speak of the arch-nemesis of subscriptions, the infamous churn. Our team has been working hard on its mission and evolved its analytics and operational APIs to provide the right insights, context and tools to mitigate churn and increase your retention rate and subscriber lifecycle.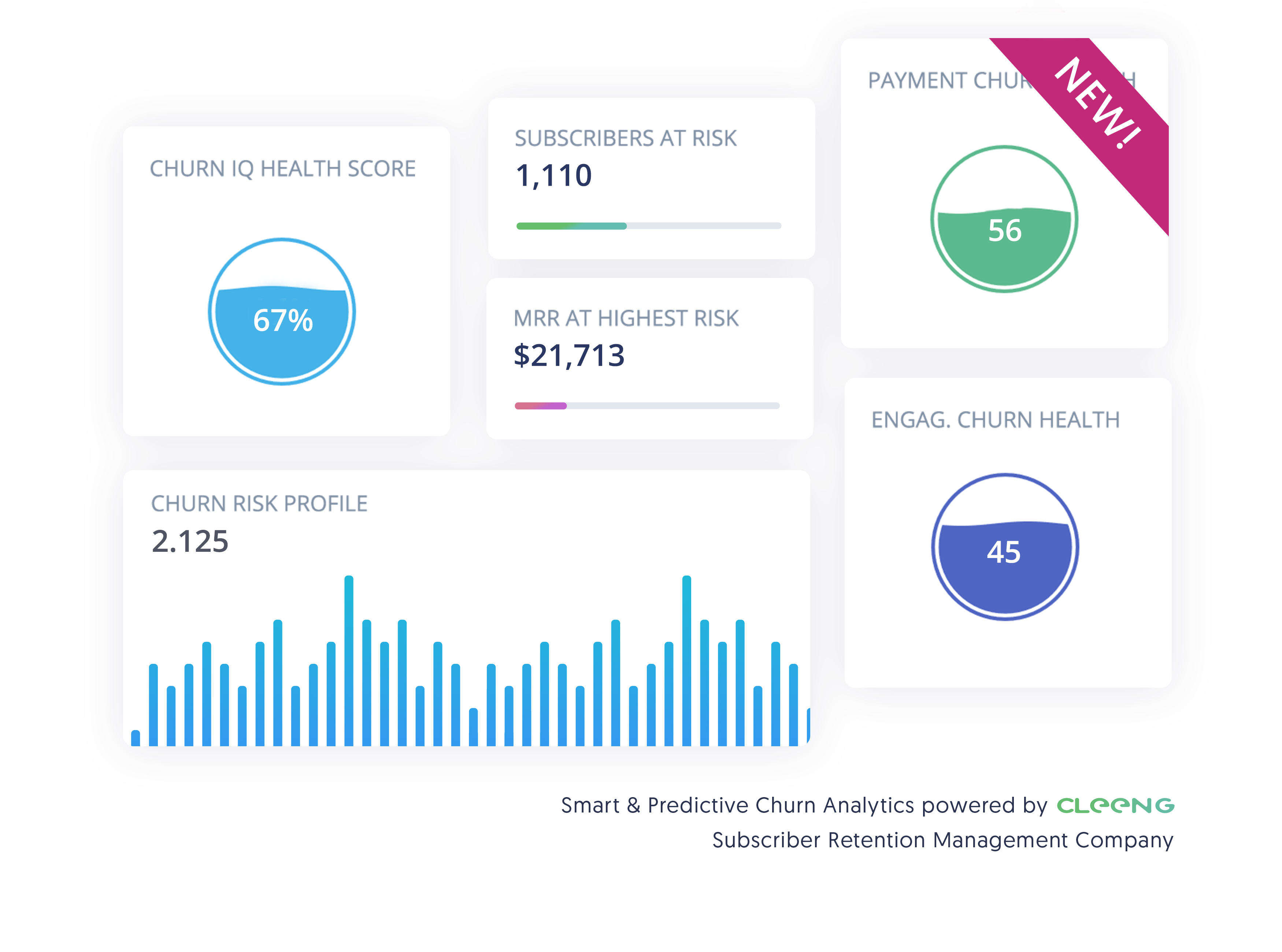 How to get access to ChurnIQ™ 2.0?
This is quite easy. When you log into your dashboard you will see the dashboard that you got to know and love. In the top of the dashboard, you will see a button that will redirect you to the beta environment of ChurnIQ™ 2.0. Do not worry, you can always switch back to the classic view if you want to.
Here is how you can access it:
1. Go to our login page: https://auth.cleeng.com/login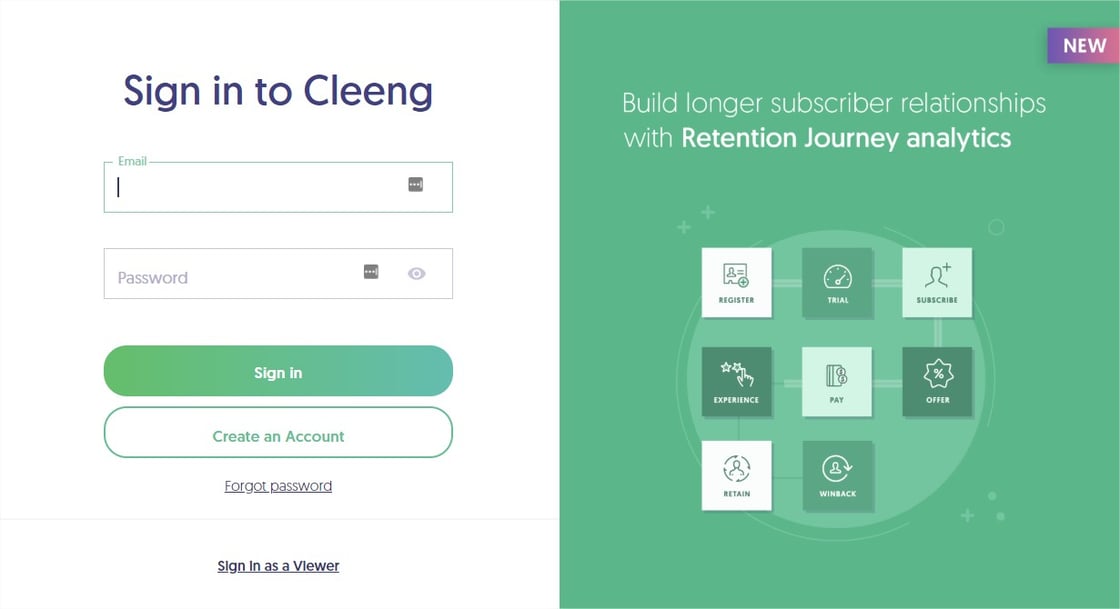 2. Click on the 'Try new release' button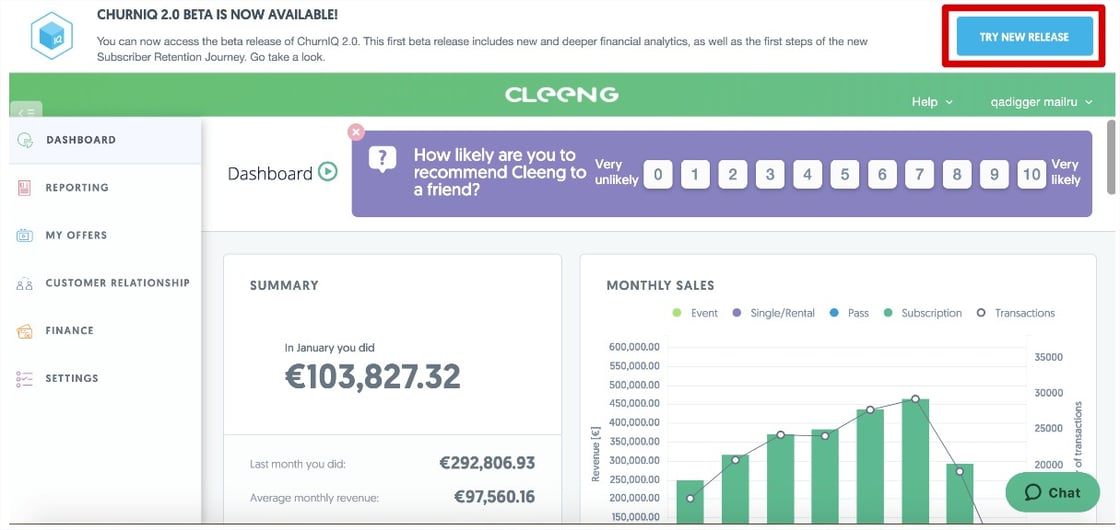 3. Experience it!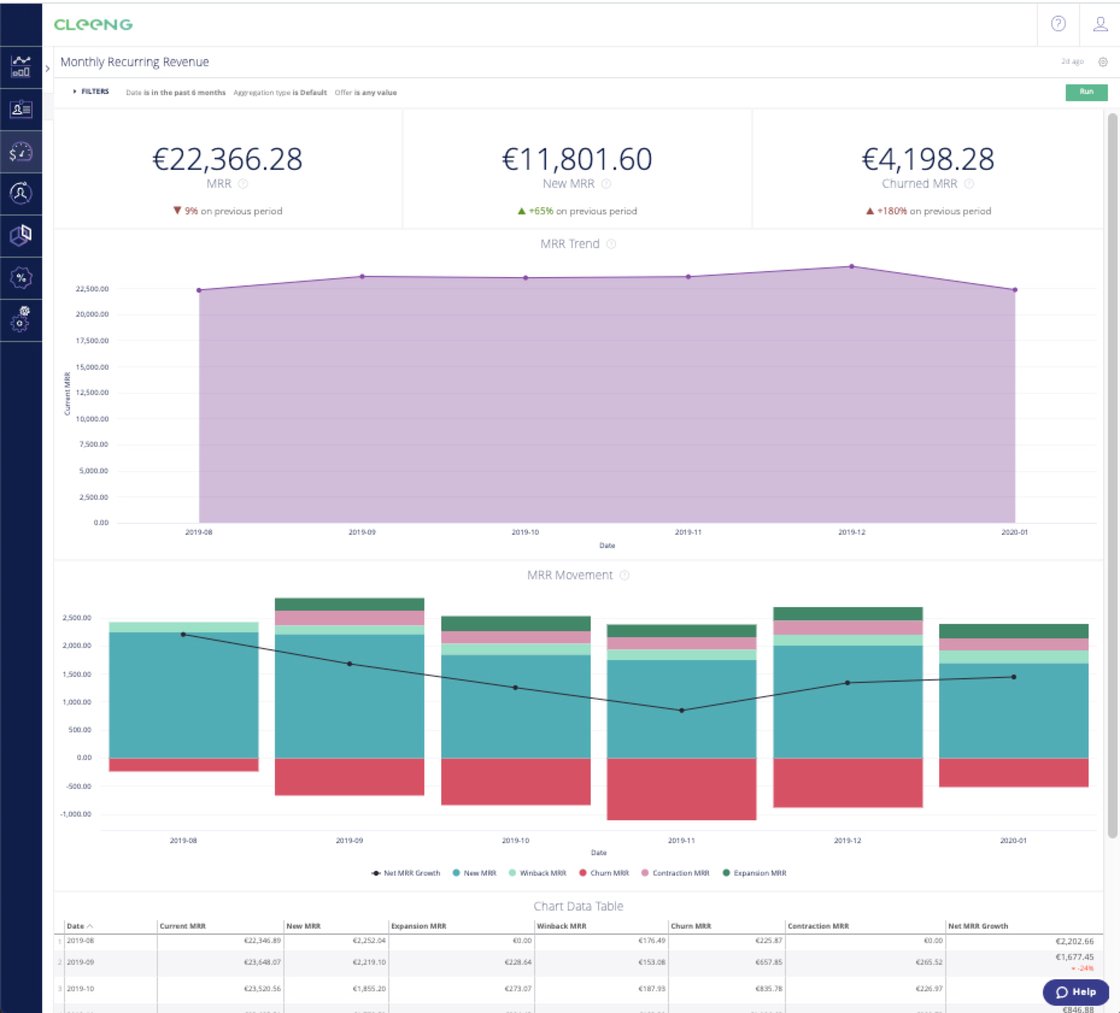 Once you are in, you'll see two new sections in the navigation of the tool:

1. Financial Performance, consisting of:
Monthly Recurring Revenue (MRR): monthly recurring revenue analysis.
Transactions: a cost and benefits analysis based on transactional volume, enabling you to calculate the ROI per distribution channel.
Geography: This dashboard uses a visual heatmap to show you the performance per location.
2. Retention Journey. This section shows you how the organisation is performing in each of the steps of the subscriber journey from the perspective of improving retention. During this release 4 out of 8 steps will be deployed:
Trial: analytics on revenue from Trial conversions.
Offer: help test and maximise the performance of different subscription offers.
Pay: insights in the different payment methods/channels performance.
Retain - Subscription Churn: retention lifetime and churn timing are powerful decision-drivers.
Questions?
For more information on the different dashboards, visit our ChurnIQ™ 2.0 section on our Help Center. It will provide you detailed instructions on how to use and interpret the different dashboards.
Happy retaining!
---
To read more about data and Subscriber Retention Management, download our new eBook: