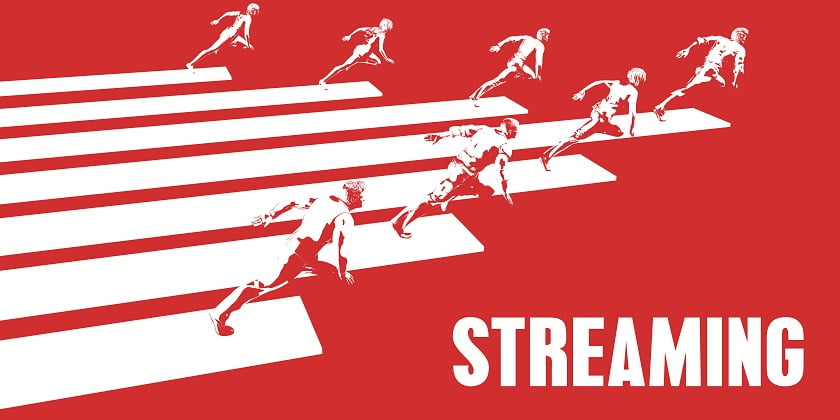 As we recently established,
live sports
are more popular than ever. Unlike many other visual forms of entertainment, live sports offer adrenaline-pumping rivalries and unpredictable drama without the scripts.
When it comes to viewers, the NFL is one of the world's most colossal sports for live streaming, with the NBA, NBL and NHL not far behind.
Due to a large increase in the popularity of live sports, the demand for tailored streaming services is bigger than ever; it seem that live sports streaming is making its way into the bigtime, but are entertainment providers able to keep up?
The Yahoo/NFL pilot match
Let's talk about Yahoo's first ever live NFL stream. Yahoo paid the NFL a whopping 20 million for the rights to broadcast this game over the internet; however, things didn't go as smoothly as planned. As well as issues with quality of the stream, the 30 second commercial slots Yahoo offered during the match between the Jacksonville Jaguars versus the Buffalo Bills sold for less than half the $200,000 they were originally charging.
Despite the teething problems of this experimental partnership between the NFL and Yahoo, in some ways it was quite a success. The patterns show that viewers that used a streaming device, such as a Roku, Apple TV, iPad, or iPhone had a positive experience with the stream. The worst complaints on these devices were some pixelation and delays in the broadcast. The people who had major problems with the streaming were watching the game online in a browser, using a PC or laptop.
In terms of people tuning in, this guinea pig stream commanded an impressive 15.2 million unique viewers - a real testament to the growing popularity of the sport and the reputation of Yahoo among consumers. There were skeptics that didn't trust these numbers, pointing out the high viewer bounce rate. A unique viewer was recorded by watching just three seconds of the footage, compared to six minutes in traditional television format. Nevertheless, these numbers proved that people are hungry for live streamed sports and will not mind spending money on quality live content.
Impressed by quality of @yahoo #WatchWithTheWorld video stream. Can't wait for all games to be made available in this quality online

— Leah McKelvey (@LMcKelvey) October 25, 2015
Factors for mass market acceptance
From this streaming effort alone, it's plain to see that the triumphant rise of live sports streaming is inevitable, as the demand is there – it's just a matter of overcoming the technical challenges involved with broadcasting big events in this way. Here are the three main elements that will ensure live streaming success over the more traditional TV formats such as cable:
Video content that's the equivalent of, or better than regular TV picture quality

A lower cost package to undercut the cable/satellite TV bundle

Superior user experience and readability.
Other top sports jumping on the bandwagon
Other big sports such as football and basketball are trying out other inventive ways to their streaming services for the the key events. For example, this year's Copa Del Rey will be available to streaming in a number of territories worldwide - and for $19.99 it's possible to watch the whole tournament (except the final) at your leisure.
NBA, The basketball juggernaut, added more flexibility to their League pass package and recently started offering single-game pay-per-view telecasts for $6.99.
When it comes to offering consumers quality, coupled with value for money, the slightly smaller sports often do it well. For example, many official boxing or tennis providers offer the choice of watching a one off stream for a small set price, as well the option of a membership, which offers access to all the action, plus extras for anything between 1 and 12 months. Not only does this promote flexibility, it's also a great way of measuring viewer metrics and crafting services to meet the consumer needs.
As a conclusion, we can freely say that in some ways live sports streaming is in its teething stages when it comes to successfully covering the huge fixtures, but given a little time to grow and embrace good practices, it will make it into the big leagues – as we said before, it's just a matter of time.
Here at Cleeng, we are really proud that we managed to handle more than 1000 live sport events, organized by 100+ different publishers and we can say that we accumulated some quality knowledge on how this market works. Most of the publishers are in this so called "small", niche sports and delivering top-notch video to its extremely passionate and engaged audience. Martial arts (MMA, UFC), boxing, horse-racing, bowling, netball, roller derby are just some of the examples. Their fans embraced live streaming as a preferred way of consuming their live content and are willing to pay premium to get great quality and service.
Set up your live sport event with Cleeng Live! and start broadcasting