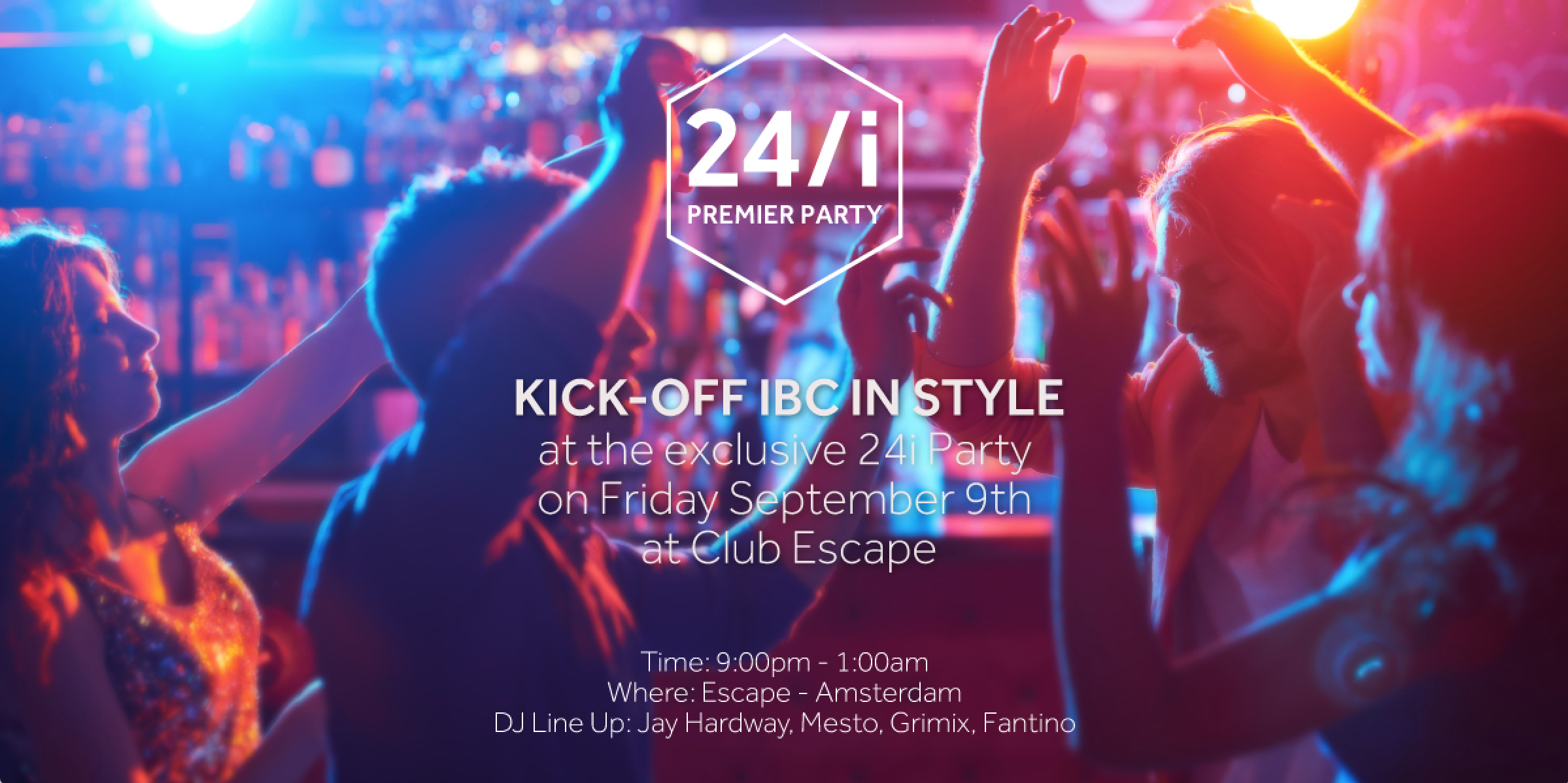 IBC is just a few days away, and we know everyone is busy preparing for a fruitful business event!
We are really excited to be participating in what will undoubtedly be the best party of IBC 2016. "Kick off IBC in Style" organized by our partner 24i and a few other super cool startups like, Nice People at Work, IrisTV and few others.
The party will feature world famous Dutch DJs, including Jay Hardway, Mesto, Fantino and Grimix, at the amazing Club Escape, one of the most popular clubs in Amsterdam.
Seats are counted and the event is sold out, but luckily we have a few spares!
So, if you've missed out on grabbing your ticket, please drop us a line, and we'll do our best to find an extra for you ;)
See you there!