Two weeks ago, at our Amsterdam headquarters, we were chatting about how many amazing, creative and inspiring people use Cleeng solution to sell their talent. We had no doubts this was the right moment to present them to our audience. The following blogpost is initiating a series of in-depth interviews, showing Cleeng customers' output & giving you a sneak peak behind-the-scenes on their business in the making.
Cleeng presents: Jon Hotchkiss & This vs. That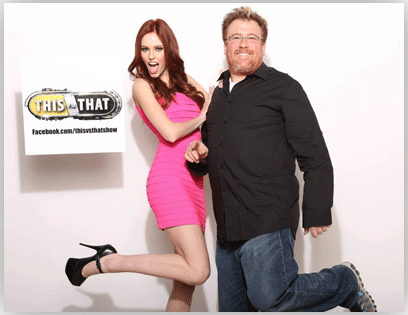 On a breezy spring afternoon, April 30th, I interviewed our Cleeng Pro Publisher - Jon Hotchkiss, a multi-Emmy-nominated producer and creator of series for Discovery, TLC, NBC, GSN and Playboy TV. In January 2013 Hotchkiss came up with his new series, called This vs. That, which is available online, as PPV, powered & protected by Cleeng. Jon embraced fully the online indie film distribution trend!
As I would discover over the next two and a half hours Jon has an insightful take on the TV production industry, surreal sense of humor and daring, uncompromised ideas for his newest creation.
This vs. That is a myth-debunking show, featuring popular comedy stars:
Brad Sherwood ('The Tonight Show with Jay Leno'; 'Whose Line Is It Anyway?'),
Mark DeCarlo (Emmy-awarded comedy contributor for the ABC's morning show 'Windy City Live')
and Chris Tallman (best known from the Comedy Central programs: Crossballs and Reno 911).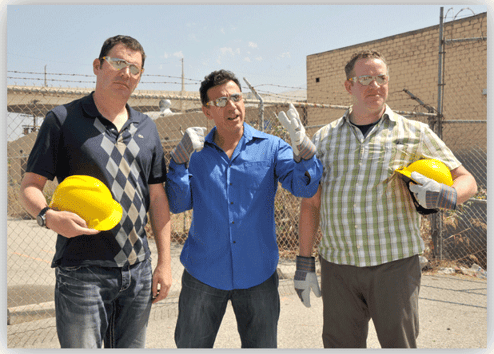 The show, produced & financed independently by Hotchkiss, uses science to reveal in a thrilling way the answers to life's most vexing mysteries. Mysteries like which is a faster way to get through traffic, which flotation device is more likely to save your life in the event of a "water landing" (i.e, plane crash) etc. Add to it top notch jokes and an element of surprise & you won't be able to peel yourself off the screen.
For a highly successful producer as Jon, choosing the online indie film distribution option and monetizing This vs. That with Cleeng was almost an organic solution. His show determines a totally new model, in which creators can own their work and earn on their talent. After parting his ways with big TV broadcasters, Jon finally achieved total creative freedom, without having to do any changes to his idea.
As one media writer put it previously: "This vs. That is a game changer in terms of TV creation, production, distribution and ownership." It grew into no bias, no nonsense entertainment, based on science and fact, truly affordable and available - within just a few clicks.
Watch the interview Jon granted us:
http://youtu.be/IrGBKu_Rjf0
Behind-the-scenes photos from This vs. That show are waiting for you here >>