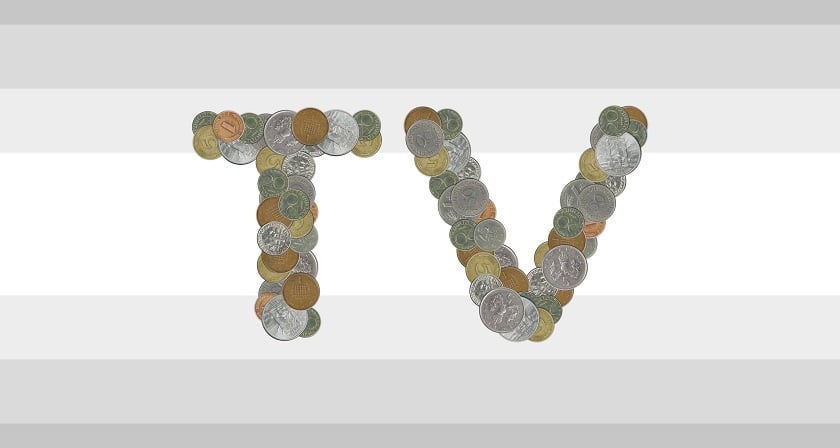 As we've keenly documented over the past year or so, the relationship between streaming and live sports is getting stronger all the time. As more and more sports fans see the advantages in enjoying sporting events through the mediums of OTT and SVOD, many traditional sports broadcasters are getting left behind - and that includes the big ones.
The ESPN case
In October, ESPN suffered a dramatic loss of 621,000 subscribers, marking it the worst performing month in the broadcaster's history.
According to BusinessInsider, ESPN's core business model is in trouble. The broadcasters most prized asset, the NFL, took a 21% hit in ratings, and it seems that one of the main reasons for dwindling subscribers and poor viewing figures are down to cost. Watching sports on cable is expensive. And the rise of sports rights prices are not helping out.
With a cost of At $7 per month, ESPN is the most expensive pay-TV network in the world of sports - and the others aren't too far behind.
Competition from the likes of Netflix and Hulu are shifting people's attention away from the traditional live TV model and into the arms of live streaming.
Despite ESPN's recent misfortunes, ESPN International managing director Russell Wolff is positive about the future of sports broadcasting.
When speaking to Sports Pro about the shifting digital media landscape, Wolff had some very astute insights:
"I think two of our sayings that we use often at ESPN are, in some ways, timeless. One is: 'serve sports fans anytime, anywhere'. The digital transition has been all about that. You went from you could only watch sport at home, to you could watch it not just in your living room but on your computer, and then not just in your living room and on your computer but on your cell phone and then your tablet. The anytime, anywhere component of it, I think, is both retrospectively true and it will continue to be evolutionary as we go forward.
"The other one is we have this theory about best available screen. Fans want to watch sports content on the best available screen. If they could watch it in a theatre with an enormous screen, they would. They love watching it on their 72-inch HD TV in their living room, but if they can't get to that, they'll watch it on their 27-inch computer at the office, and if they can't get to that, they'll watch it on their tablet or their smartphone.
"I think we should expect more of the 'anytime, anywhere' and 'best available screen' philosophies to continue to drive the ongoing growth of interest of fans in watching the best live sports. Live is more important now than it's ever been and we're more live than anyone."
The biggest leagues suffer as well
What's most alarming is that in recent months, TV viewing figures have fallen across the board for both the NFL and England's Premier League - two of the most sought after annual sports leagues in the world. Broadcasters were once able to shrug off these trends as a mere blip, but now it seems like there's genuine cause for concern. Rick Gentile, a former CBS Sports executive producer, had this to say:
"We have been led to believe the N.F.L. and E.P.L. were immune to these trends, but it turns out they aren't. This issue isn't a fatal blow, but a wake-up call."
Business models need reshaping
To survive in this world, you need to evolve. Although there have been major setbacks for the big broadcasters in recent times due to a huge shift in viewing behaviours, many of the big companies are still betting on sports in the long term.
To ensure success and longevity, many of the traditional broadcasters are adopting a digitally-minded approach and changing the way in which they engage with younger audiences, as well as looking into the way they showcase and distribute their content.
To compete with the likes of Amazon Prime, who are said to be possibly thinking about a partnership with Twitter to gain the rights to the NFL, traditional broadcasters will have to emulate the OTT model while making niche developments that will retain existing customers and attract new fans.
It may be a while before live sports becomes entirely disconnected from traditional broadcasting, but one thing's for sure, those that move with the times are most likely to win in the long run.
---
Find out why sport broadcasters are deciding to extend their service with OTT solutions: