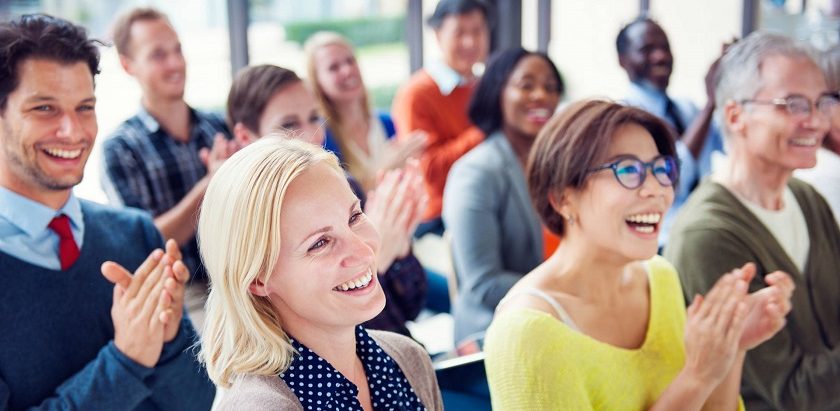 Broadcasting a business event online is a relatevely new phenomenon, but more and more organisations are embracing it to reach their audiences that are not able to be physically present at the live event. One marketing association is organazing such event with Cleeng and we want to share some insights on the whole project.
The American Marketing Association is the latest organisation that chose Cleeng to set up a conference broadcast online. With the conference nearing by (3 days to go), we had a lovely chat with Jill Herriott, Chief Experience Officer of the AMA and discussed their plans and challenges.
Can you tell us more about AMA? What's the mission and vision of the organization?
Jill: The AMA's goal is to be first in shaping marketing best and next practices around the world. Our aim is to be the number one source for marketing thought leadership, community and support. We have over 70 professional chapters, over 350 collegiate chapters and global community of 445,000.
What are your biggest challenges as an organization?
Jill: In 2015 we began the process of our first major brand change in decades. As part of it we identified seven big problems in the marketing industry. Our challenge is figuring out how to help marketers solve for those problems, which is how we structured out Annual Conference. Each of our speakers will be focused on one of the seven big problems.
Why did you choose live streaming as a method to reach your audience?
Jill: It is difficult and expensive to travel for conferences, especially for international travelers. Our job is to educate marketers and that was creating a barrier to help us accomplish that goal. Live streaming some of the conference allows us to break down that barrier and give greater access to these incredible speakers.
Can you tell us what do you like about Cleeng the most?
Jill: It has been incredibly easy to use. It does exactly what we need it to and doesn't get in our way. The support staff has also gone above and beyond to help us make this event a success.
What do you think it's the trickiest part in live streaming a business event online?
Jill: This will be our first large scale event we are streaming. We have had to rethink some of our planning processes, develop new marketing strategies and strike a balance between the digital and in person conference experience. We're excited to learn from this conference and improve on future events.
How can the marketing industry leverage live streaming and what's its biggest value?
Jill: I think we will have to spend some time answering this for our community! Live video is growing incredibly fast and has become technically easy to do. Every business will need to find how best to use live streaming, but it can be a powerful way to communicate with nearly any audience.
---
If you are interested in attending the live broadcast, go to the dedicated event page: