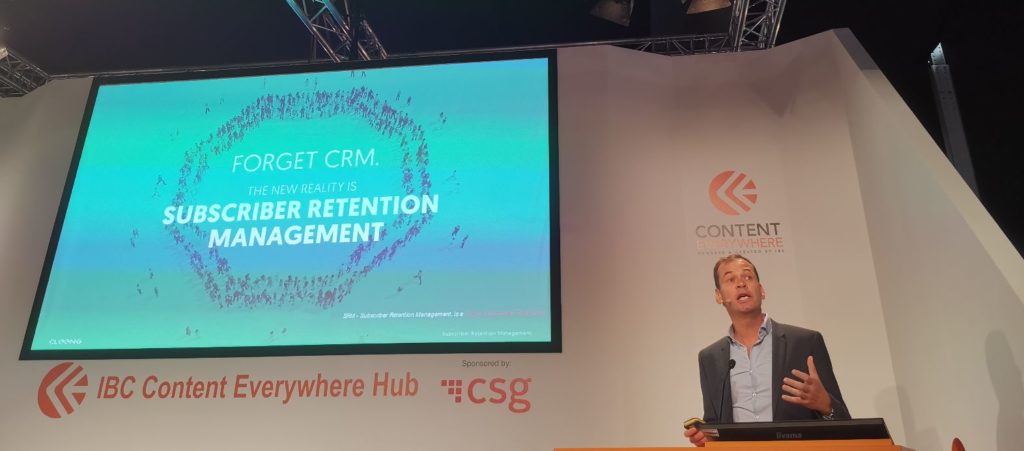 This year's IBC Show was impressive in many aspects. Here, we are stressing the key trends and learnings we spotted there.
---
IBC Show was again the center of the world's media, entertainment, and technology where innovators meet to discuss business and forge strong connections.
A few numbers that the organizers should be proud of:
Recorded attendance: 56,390
The number of under-35s increased by 10% while C-level numbers also grew
We made a cool recap video. Check it out:
A few trends we spotted
1. Stronger bond between supply-chain vendors
In the so-called 'second wave of disruption' of the TV landscape, vendors get closer to each other to better each other's business chances in the time to come. All of our partners, including us, want to stay laser-focused on what they do best, keep improving the quality of their solutions and rely on the capability of their close peers.
2. A holistic approach to user management
This was noticeable on the visuals and messaging at many booths in Hall 14. Many vendors are looking at their solutions in a holistic way and realized that capturing insightful data from the user journey helps them improve their solutions and media companies love it.
3. The increased focus on retention
Due to the rising costs of end-user acquisition, media brands in the subscription video-on-demand space want to increase investments in retention technologies and resources.
4. Jump on the Big Data bandwagon
Reliance on data improves the quality of decision making. Companies like to invest more in data storage, processing and analytics to improve user experience and many tech vendors took that direction and invested in technologies supporting it. AI/ML is beginning to find its way into real products and services for the video streaming industry. Its impact is mostly seen in content optimization, satisfaction intelligence, and predictive analytics.
IBC continues to be the place where cutting edge ideas and innovations are shared. We are happy that we had the opportunity to showcase our new SRM™ dashboard and the feedback from our clients and partners gives us strong wind in the back to keep improving our subscriber retention technology in whole.
See you next year, folks!