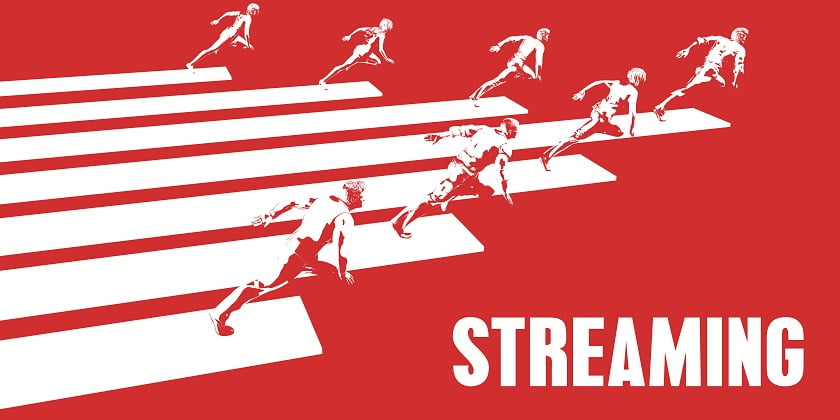 Much like a mighty river, live video streams should flow faultlessly from start to finish - unfortunately, this isn't always the case.
Nothing's perfect in this world and when it comes to a live video stream, the pressure's on to give viewers the best experience possible; however, sometimes, the picture quality comes out poor and glitchy.
Compared to traditional TV, watching live content on the web has a lot of advantages. Content, timing/control, ease of use, portability etc. are all areas where online outperforms traditional. From all the technical challenges for broadcasters, live stream quality is the only aspect where a drastic improvement is needed.
And we are witnessing that quality of the live streams can ruin the overall experience for viewers. For instance, last year's pro basketball tournament March Madness suffered from a multitude of live streaming issues, proving to be a disaster for Dish's Sling TV streaming service, as a swell of trial members were unable to tune into the Final Four.
These kinds of live streaming sins are often blamed on common issues such as bandwidth or a huge amount of demand compromising the service - but on closer inspection, the issue of quality runs a little deeper.
It actually seems that the lack of user experience during live streams at events like the Super Bowl, the Grammy's, the Oscars and March Madness has a lot more to do with a lack of funds to invest on cementing a properly run live stream.
During an interview with the Fast Company, Dan Rayburn, a streaming video analyst for Frost & Sullivan, said that companies are far too concerned with splashing out on online video rights and not putting enough emphasis on making sure that live streams run without fault:
"The biggest solution to keep these issues from happening is simple: redundancy. But in order to have redundancy, you have to spend a lot more money to put all the redundancy in place, which many companies are not willing to do, because they're already not making money on live events."
According to this, the bottom line is care and investment. Much like a poorly constructed website with misleading search terms, when users tune into a live stream and realize that the quality is terrible, they are going to bounce, immediately. Many broadcasters like to flaunt how many people tuned into their live streams and are less forthcoming when it comes to the quality of experience provided by their event.
In order to give your viewers the best possible user experience and offer live streams that will yield loyalty and longevity, it is essential to troubleshoot any potential issues from the ground up and allocate a healthy budget to ensure everything runs as it should - all of the time.
That's the key to live video streaming success. These quick-fire tips might help too…
Quick-fire live video streaming tips:
Use a well-crafted hashtag to promote your live stream in advance of an event;

Employ top quality cameras and make sure you operate with a strong WiFi signal;

Share your live stream link on every relevant channel prior to an event;

Make sure you promote and share the link at opportune times after an event.
It should go without saying, but quality is key. Make sure that you play the long game rather than trying to make a quick buck and you'll reap the benefits in the long run. There are so many people making mistakes out there, so why not do it right and stay well ahead of the game?
After all, no one wants to see his or her favorite sports star looking like a 1980's video game character during an important live event, do they?
Planning to launch live streaming event? Calculate your potential ROI: