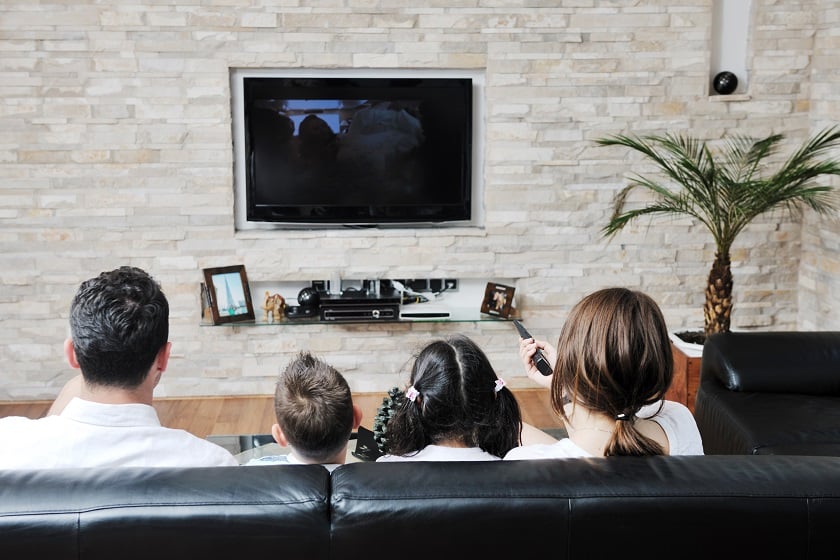 By their very nature, online streaming services offer today's entertainment loving consumers increased autonomy and flexibility when it comes to consuming the content they crave.
That said, is the traditional TV screen on its way out or does it still have a valuable role in the world of online streaming?
From our findings, we believe that while attitudes towards TV have changed quite significantly in recent years, the living room television set isn't going extinct. Not yet, anyway. It seems that people crave bigger TVs with enhanced sound systems in their lounge to create an immersive home theatre experience.
Authenticating happens on mobile, watching on TV
Believe it or not, cinema or movie theatre attendance is at a historic 25-year low, and to capitalize on the trend, providers like the mighty Netflix is releasing high-profile films with big budget casts direct to streaming. What's more, whole seasons of shows are released in one fell swoop, sparking a notable rise in binge-watching.
Recent studies suggest that while most Netflix subscribers sign up with smartphones or computers, 70 percent of them consume their service on TV.
To put things into perspective, while the vast majority of users sign up on smartphones or desktops, after six months of subscription, their viewing patterns change:
And finally, to drill the point home, TV viewing is rife across all genres too, as this graph shows:
It's clear to see there is a huge and growing demand for SVoD content and while it does offer the flexibility to consume content anytime, anywhere, there is still a significant place for it on the living room television set.
Binge watching is a big factor for watching preference
In January 2018 alone, a record-breaking 350 million hours of video streaming was recorded on Netflix - a colossal SVoD milestone in anyone's book. Binge watching is on the rise - and it's huge.
As millennials grow up, purchase or set up secure homes, have families, and eventually, they take on the viewing habits of previous generations. It's just that now, online streaming services are king as opposed the traditional offerings of yesteryear.
There's no doubt that TV is still a valuable part of the online streaming experience and coupled with superior UX across all devices, content providers stand a real chance to grow their audience and enjoy the long-term success they crave. It's all to play for.