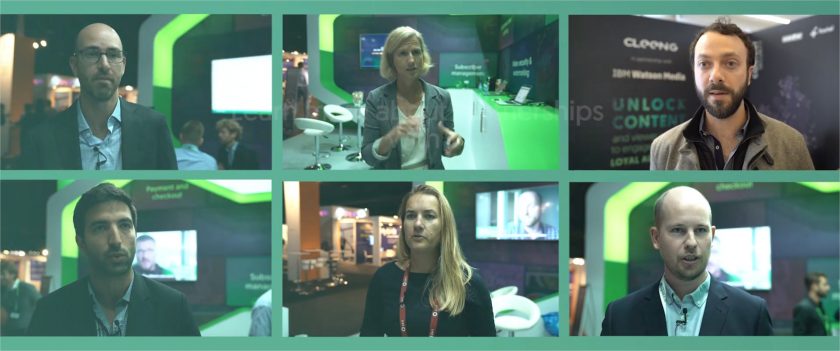 In today's tech-driven digital age, collaboration is the best way to serve today's demanding customers better. Our cutting-edge OTT venture is no exception.
---
From our inception days, we've been collaborating with the best-in-breed partners that have played to their strengths and specialized in their segment of the OTT tech spectrum. Though key collaborations relating to vital areas of the business, we've been able to:
Deliver cutting-edge modular solutions that

reach the market with speed

and

adapt to clients' requirements

.

Remain abreast of key market trends while striving to

help broadcasters retain subscribers and succeed in OTT

.

Establish the best worldwide tech network

that can develop a solution for almost any challenge.
Working closely with long-term partners including Brightcove, Accedo, IBM Watson Media, Ooyala, Applicaster, Verizon Digital Media Services, and 24i, we've been able to invest in building bespoke third-party integrations with each of our products to enhance end-user experience, operability, and provide a seamless solution for our broad range of mutual customers in many geographic markets. And we are super excited that Cleeng's OTT-driven ecosystem is expanding all the time.

Recently we've added the likes of Oxagile, Bitmovin, Float Left, JW player, and Ostmodern, to our ever-growing list of forward-thinking technology partners.
---
Watch the interview where experts from Gravitas Ventures, Cleeng, JW Player and Float Left discuss the Gravitas Movies OTT launch.
---
We've managed to improve our efforts in a wider spectrum of areas such as end-to-end broadcaster and operator integration (Oxagile), video safeguarding (Bitmovin), streaming service usability (Float Left and JW Player), and mainstream-sports broadcasts (Ostmodern).
Through collaborative and collective thinking, we've developed a host of OTT solutions that have improved the offerings of our clients, and as a direct result, the viewing experience of the end user. And, this level of success is largely down to our pivotal partnerships.
Our partners help us to push the envelope year after year, and with more on the horizon, big things are coming around the corner - watch this space.