NAB Show has been THE major event for the North American broadcast industry for years. It is always a great place to touch-base with leaders, partners, prospects, and media to discuss success, failure and new developments.
---
Here is a short video showing how we experienced the event, the Retention Shuttle and more.
And here are few trends we noticed there, closely related to the US online video market.
1. SVOD content galore
The US SVOD market is reaching its golden age.
Apple, Disney, and WarnerMedia are entering the game by the end of this year, and those giants will do their utmost to grab a share of the current leaders like Netflix, Hulu, Amazon Prime etc. Their subscriber growth projections are quite ambitious.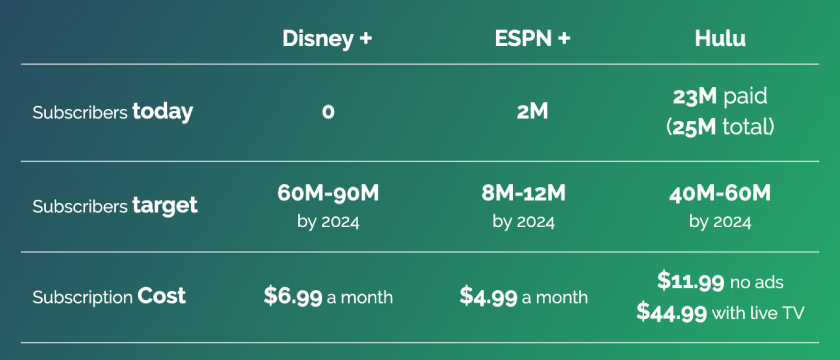 The signs of subscription video fatigue are real. Apart from these mainstream SVOD brands, there are also hundreds of smaller, or more accurately, niche providers that also look for the limited-for-SVOD household budget.
The overall market will probably keep growing but everyone competing in it had better be upping their game.
2. Brands looking to get the most out of subscriber

data
Due to the competitive nature of the market, the struggle of handling churn in the OTT business raises more eyeballs. There are plenty of technologies being introduced in this space in the past year. They vary from a pure reporting type (analytical) to solutions that are fully plugged into the consumer journey (operational).
3. Tax management is a major pain
In the US, taxation is starting to be evolving with this new way of consuming video content. The phrase "Netflix taxes" is becoming a reality in some states like Pennsylvania and Florida.
Despite this, each state interprets the taxability of video as digital content individually. In some states, online video has been deemed to fit the definition of "pay TV" for taxation. In certain jurisdictions, streaming content providers are liable for communications and utility taxes in lieu of, or in addition to sales tax.
These complexities can have substantial impacts on tax calculations. There is a significant difference if you, as an online broadcaster, decide to act as an OTT or as a network provider. And all get even more complex when bundles come into play.
4. Live pay-per-view is still alive
Analysts have been labeling the pay-per-view model as a doomed model for quite a while now. With the major shifts in how the UFC, ESPN does business and the emergence of DAZN, all the signs point to the transition to subscription-based consumption of live sports.
ESPN's Jimmy Pitaro says ESPN+ will stream 24,000 live events in 2019

— Todd Spangler (@xpangler) April 11, 2019
However, with the dynamics of sports rights acquisition, there is plenty of room to be creative in serving specific markets and audiences. Rights are being bought by regional broadcasters that find opportunity gaps, niche sports are still moving from the TV dark spaces towards the web, providers are designing mobile-first services to target the millennial etc.
---
Want to learn more about OTT churn management?