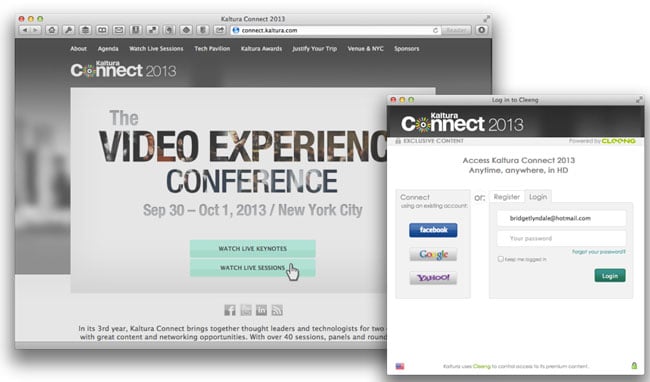 When Zohar Babin, Senior Director of Community at Kaltura asked us to help support the Live streaming pay-per-view for the Kaltura annual conference in a short timeframe, we looked at ourselves and thought: "Hmmm, it's not going to be easy, but we like ambitious targets, let's do it!" The outcome? The conference live streaming has been received in 53 countries!
Kaltura Connect is the event where seasoned digital experts and web techies meet to discuss building web video experiences that shape the digital future. Its amazing vibe and visionary atmosphere was one of the reasons we felt we had to take part.
We partnered with the Kaltura team to provide a seamless Live streaming pay-per-view experience for people who were to access the 'Kaltura Connect' live stream on multiple screens, no matter what country they were from. To meet the challenge, we worked quickly and applied our past experience with big scale conferences (see: TEDMED or Cirque du Soleil) to be sure that all online Kaltura customers would be able to access the live sessions without difficulty.
The user experience was super easy: sign up via your Facebook , Yahoo or Google account, fill in the short form and connect to the live sessions. The entire process required only 1 minute!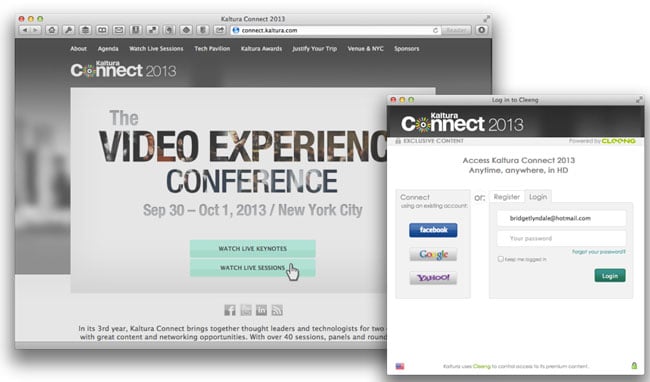 Thanks to Cleeng this year's Kaltura Connect held September 30-October 1st in New York City became a truly global event, attracting people from 53 countries.
As Zohar mentioned after the event:
"The Cleeng team proved that they can take on big challenges and find fast, smart, robust solutions for their partners and customers. We are really happy with the results, and certainly learned how big the potential of Live streaming pay-per-view can be for our customers."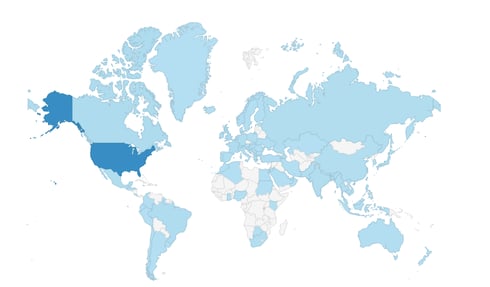 Big thanks to the amazing folks at Kaltura, it was a tremendous pleasure to work with you!
>>> *Make your next Live streaming pay-per-view event a total success!
Set up only takes 2' - you can try it yourself right away!