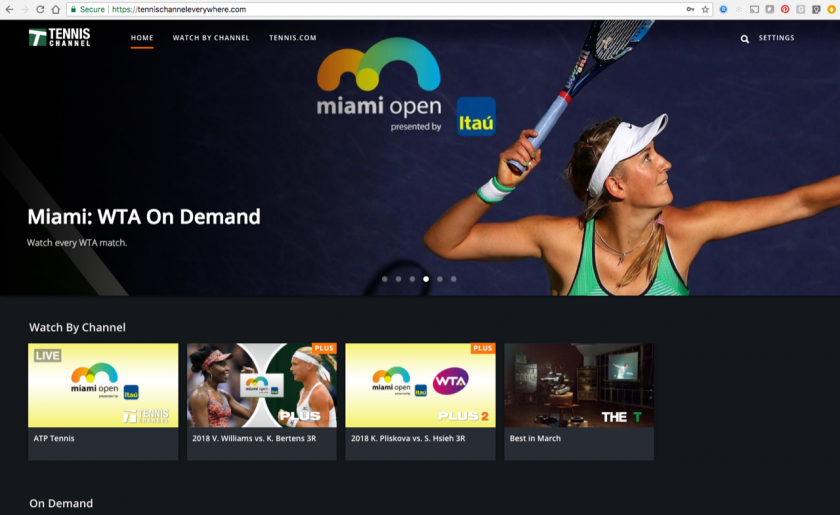 To stay in the game, TV broadcasters need to fine-tune their distribution strategies and right now, the TV app seems the right direction.
In the modern age, consumers are tech savvy, discerning and empowered. This means that the traditional viewing methods of yesteryear are becoming less and less appealing. With more people watching video content on the go and on mobile devices than ever before, traditional broadcasters are steering their TV viewers towards apps to suit the needs of a growing market.
To paint a clearer picture, here are three examples of big broadcasters following the TV app trend…
CNN
At present, CNN is trying to turn its existing TV subscribers into video streamers via its app.
Through its mobile app, the network has been offering consumers daily previews of its live feed in a bid get its existing television subscribers to sign in and watch for longer periods of time.
What's more, in the event of breaking news, CNN will place the live feed at the top of the homepage of its web, mobile web and app to entice viewers. And these efforts seem to be working - so far...
CNN has seen a daily conversion rate as high as 29%.
Turner
Turner has recently rolled out an updated version of its TV Everywhere apps for TBS and TNT, with a handful of new features and functions added to the mix.
Both apps now offer HD streaming and promise a video streaming experience that is more stable than ever. These applications now both support casting to Google Chromecast and Amazon Fire TV, with support for Apple's AirPlay.
Speaking to Recode, Turner CEO John Martin said..
"I believe it's imperative that we put the company on a course, to be in a position, to offer an end-to-end solution, direct to consumer."
Twitter
Social media giant Twitter is also getting in on the action.
Working in collaboration with Roku, Twitter has expanded the amount of live streaming video content on its network, bringing its big-screen video app to a new platform by launching it on Roku devices.
The Roku launch is a notable expansion for Twitter's TV app, as today, the company boasts 14 million active user accounts across both its streaming players and TV sets. And according to Roku, the new app will show the same video content that's live on Twitter, including its original programming and live simulcasts in sports, entertainment, news and politics.
Twitter has also announced other deals with the likes of Bloomberg, as well as a number of sporting organisations - one thing's for sure, we can expect big things from the social media platform this year.
---
The world of entertainment is changing, and broadcasters are wising up. To stay in the game broadcasters and content providers need to adapt and right now, the TV app seems to provide the portal to success.
Find out how you can conquer the Asia-Pacific market with your OTT service: