Getting some visibility: this is the Holy Grail of marketing, especially for a start up like ours!
As content monetization is becoming a top priority subject, it is really nice to read a good review of our platform in one of the world's most influential website about internet technologies: The Next Web!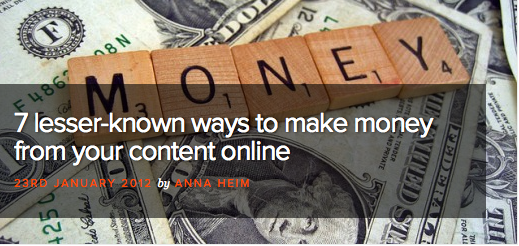 Monetize all content types with Cleeng
Last but not least, Cleeng lets you monetize all types of digital content, including video, text and pictures. The best thing about the platform is the flexibility it brings to your business model.
As TNW's Brad McCarty noted, you don't have to set a paywall to charge for a specific video; with Cleeng, you can charge a low amount of money for any type of content you offer, and readers can pay in one click without leaving your website. In other words: "genius-level monetization without headaches."
Cleeng currently offers two packages:
Cleeng Plug & Go, aimed at bloggers, artists, app developers and self-publishers. According to the company, it only takes 5 minutes to set it up, with the help of free WordPress, Drupal and Brightcove plugins if needed.
Cleeng Enterprise, a paid solution aimed at major publishers which includes set-up assistance and advanced features.
May our platform satisfy both users and content owners to prove them right!