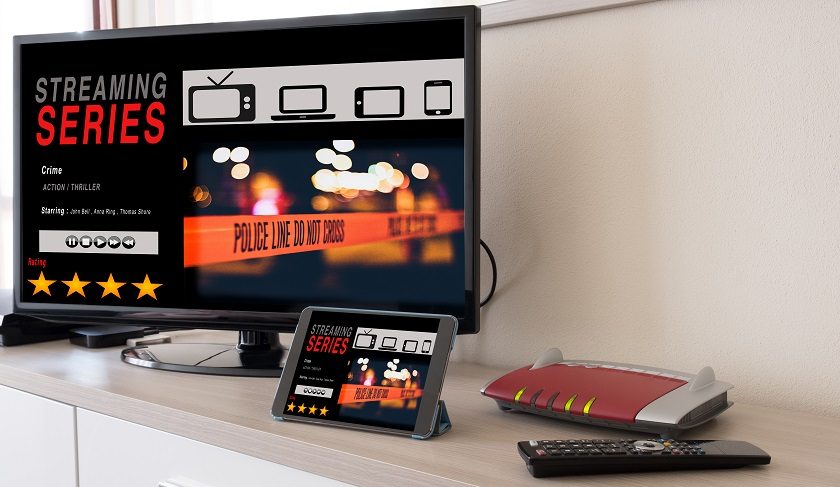 SVOD adoption is on the rise in developed regions across the globe. The number of SVOD-only and SVOD/payTV combo users continue to surge, but that growth is not equal across the globe.
A recent report suggests that this growth in SVOD is helping the digital content market to smash through the $200 billion mark. No small change by any stretch of the imagination.
Television combinations trend
It seems that now more than ever, SVOD is becoming the number one viewing medium for entertainment fans the world over. In fact, in certain regions, the number of SVOD only subscribers has risen notably - as the chart shows: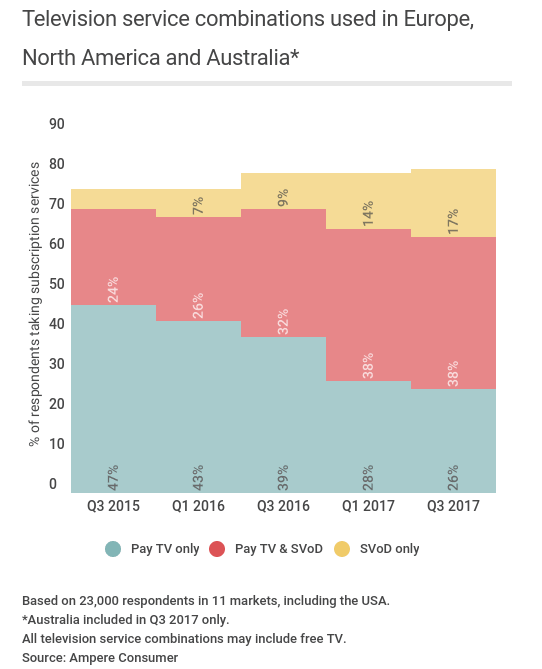 This research shows that as the popularity of SVOD rises, the general population is catching up with tech-savvy early adopters, making SVOD all the more commonplace in everyday family homes.
The curious case of Western European SVOD
However, despite this growing trend, in Western Europe, there is a slightly different story.
Although SVOD becoming the region's largest OTT revenue source in 2016 - with numbers expecting to rise next year, and beyond - certain major countries are lagging behind others regarding streaming adoption.
It seems that Germany, Italy, France and Spain aren't taking on SVOD as a principle viewing option and studies suggest that these countries will still be under the regional average by 2022.
There's no doubt about it, SVOD is getting stronger, and despite it falling behind in certain areas, the potential for growth and development is enormous. These are exciting times, and as more people are beginning to understand its power, for SVOD providers there is literally everything to play for.