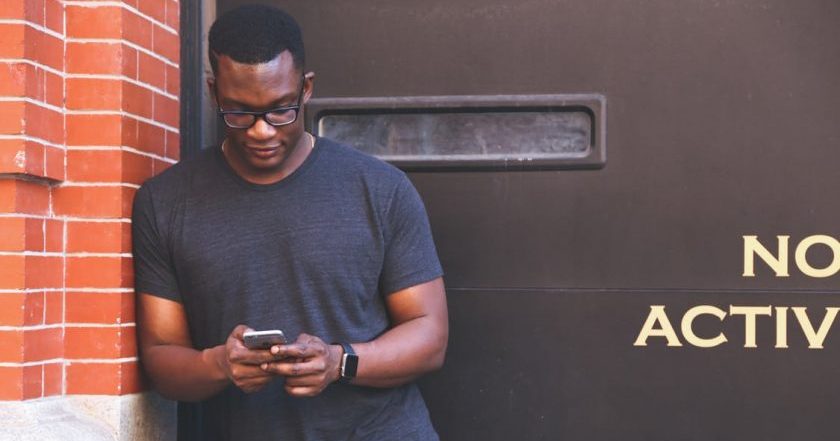 Recent numbers say that subscription VOD gets a surprisingly big push from mobile viewing.
We live in a mobile world. In fact, in this day and age, there are officially more mobile devices on the planet than there are humans.
That said, when it comes to consuming video content, an incredible amount of people like to tune in on the go via smartphones.
Mobile's staggering effect on OTT
A recent study from Ofcom shows that while UK laptop and tablet consumption (in terms of internet) access has dwindled somewhat since 2013, mobile phone usage is on the rise, shifting from 15% in 2013 to a rather sizable 42% in 2017, as the chart shows…
Obviously, that has a significant effect on OTT and SVOD adoption. Now, according to research from Future Market Insights, the rising penetration of high-speed data networks, increasing mobile subscriptions, the mass adoption of mobile connected devices, and fresh features, as well as advanced capabilities in smartphones, are some of the biggest catalysts for the growth of the global OTT content market.
This trend is spreading across the globe.
In Australia, premium SVOD service subscriptions have risen by 30% to a total of 3.7 million as of June 2017. This increased nationwide popularity is very poignant, and analysts expect that Downunder, SVOD consumption could take over pay-TV by 2021. In addition to this, Telsyte claims that SVOD subscribers generally use 61% more mobile data (3G or 4G) than those who do not stream SVOD on smartphones - a surefire sign of mass mobile adoption.
Netflix mobile boom
Netflix is a company that recorded great growth numbers, mostly due to the rise of mobile viewing...
Netflix officially beat Wall Street's expectations by almost two million subscribers, acquiring 5.2 million in the second quarter of this year and reaching the 100 million total subscriber mark for the first time ever. And what's interesting is that mobile has played a big part in its growth.
As a matter of fact, Netflix's American revenue from iOS and Google Play, which consists of Netflix subscriptions bought via the app on a smartphone or tablet, was higher than all other apps last quarter - an incredible feat.
What's more, consumers in the States spent around 7.5 billion minutes tuning into Netflix on their smartphones in June 2017, according to data from ComScore this is up 73% since 2014.
And these forecast device consumption stats only serve to fortify the notion...
There's no doubt about it, mobile is becoming an increasingly potent force in the SVOD world and as consumers demand more flexibility, it's only going to boost the landscape more. To really win in tomorrow's OTT battlefield, providers must look to enhance their mobile offerings, a failure to do so could prove disastrous.