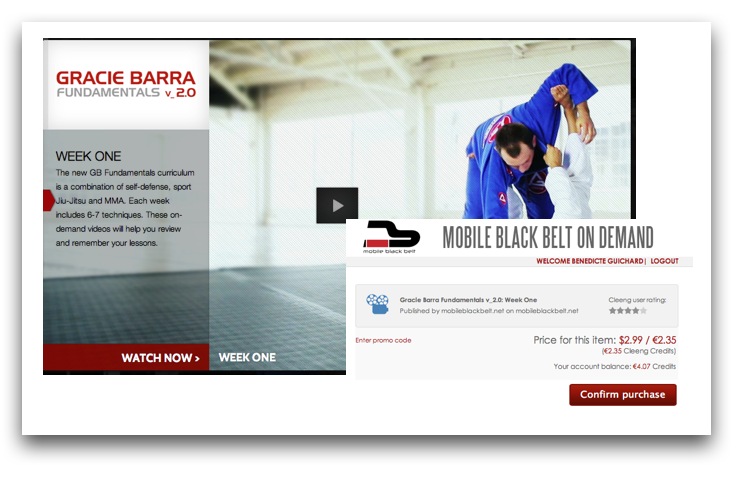 A few months after their successful Live streaming pay-per-view event - powered by Cleeng, that gathered 1000+ of Jiu-Jiutsu fans from all around the world to view some of the world's elite fighters, Mobile Black Belt just released premium videos available On Demand . Behind the Video-on-demand paywall you will find 8 HD online courses videos will let their aficionados improve their Jiu-Jitsu techniques weeks after weeks.
The payment instructions are super easy: connect via your FB, Yahoo or Google account and confirm the 2,99 $ purchase to access the HD videos for a full year.
The selection of Cleeng for both Mobile Black Belt Live streaming pay-per-view and Video-on-demand paywall demonstrate our unique know how and expertise in content monetization whatever your expectations. No need to look for multiple partners and expensive set ups costs, just go for the best Live and VOD monetization solution: Cleeng!
Register now to sell your trainings,
repeat the success of Mobile Black Belt.