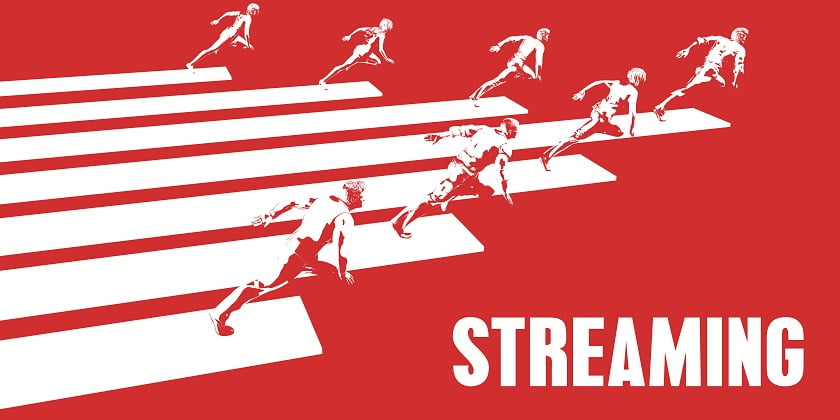 Of all of the undeniably disruptive, innovative and game-changing developments that have happened in the OTT world - the recent rumblings of the rise of "underdog" services are one of the most notable.
---
By 2020, Parks Associates' analysts predict that there will be more than 400 million subscriptions worldwide. And, much of this boom in international OTT growth is being led by second-tier services from the likes of HBO Now, DirectTV NOW, Starz, Showtime, CBS All Access, and more.
It seems that a host of these services are evolving their marketing plans, content offerings, and boosting the consumer experience in ways that foster an increased global attraction and a higher consumer retention rate.
One of the particularly exciting results or side-effects in this colossal second-tier boom is the niche offerings and increased number of content verticals that have emerged in recent times.
For instance, sports streaming service DAZN, gardening channel, Inside Out, anime hub, Crunchyroll, European drama curator Walter Presents and guitar-based streaming HQ, All Guitar, are examples of quality niche services that are attracting new waves of OTT subscribers and making waves in the market.
Not only has niche content, particularly in sports, as a concept proved to work in the OTT arena but as the likes of Amazon and Netflix have not yet explored these areas, new kids on the block like the three mentioned above, as well as services such as the WWE Network have been given the space to thrive.
By focusing on one particular vertical and honing in on a specific, niche audience while making methodical data-driven content selection choices and making the user experience as seamless as possible, these new players are set to make their mark in a big way.
Boston Consulting Group released a prediction that these niche, specialized OTT services will be overcoming the mid-tier counterparts due to their focus on the viewer persona and its entertainment needs.
Speaking to IBC on the subject, Soumya Sriraman of the BBC's UK-specific content OTT provider, Britbox, explains:
---
"Netflix and Amazon are trying to be everything to everyone, but we believe that many consumers are still seeking services that cater to their passions."

---
And these forward-thinking OTT services are just the tip of the iceberg: by 2022 there will be a raft of new OTT players, many of which will be focused on very specific audiences, content and subject matter (just think of the scope, think of the choice).
Will the OTT giants evolve their strategies and begin to hone in on new verticals and niche content to compete with these new players. Well, only time will tell - but one thing's for sure - second-tier services are raising the game, which means we can expect some pretty incredible developments to occur in the near future - hold on tight.
---
Discover what's key to success in OTT: