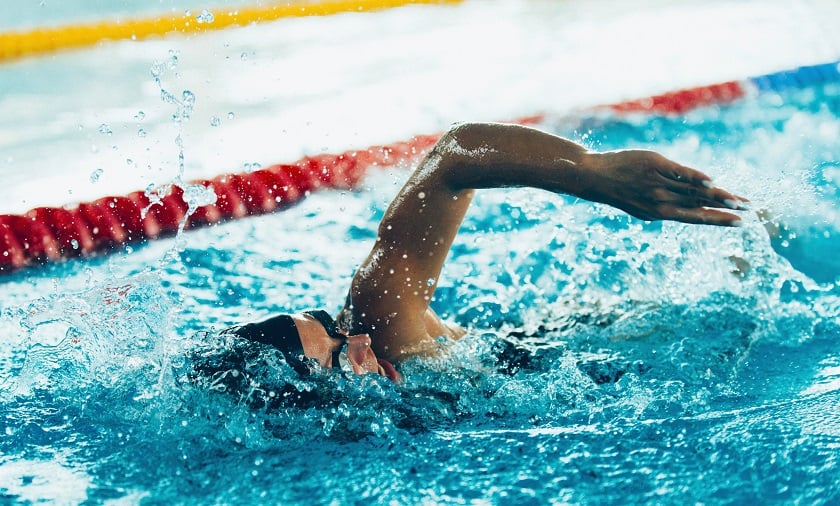 As we all know, live sporting events are one of the world's most exciting forms of entertainments. For decades, these kinds of spectacles have brought people from all over the world together to share in a pivotal moment of sporting history, or an amazing feat of athleticism.
Live sports streaming needs to meet quality standards
Since the dawning of live streaming, the wonderful world of sports entertainment has grown tenfold - and now, live sports streaming has official tipped into the mainstream. Just to reiterate a previous point: an average of 1.4 million people per minute streamed this year's Super Bowl. Just let that soak in for a second.
That figure alone is colossal and since then, live sports streaming has picked up even more momentum; viewing figures have increased, content has diversified and incredible technological developments have taken place.
According to DTVE & Eutelsat survey presented at this year's MIPTV, live sport events rank first as Ultra HD content driver.
#MipTV insights > TOP 3 Ultra HD drivers:
1 Live sport events
2 Movies
3 Documentaries
Source: DTVE & Eutelsat #UHD industry survey

— Eutelsat (@Eutelsat_SA) April 4, 2016
Speaking about live sports, Pay-Per-View sports continues to be the key driver of Pay TV revenue, according to recent research by Frost & Sullivan.
Online media giants fight for live sports right
In fact, watching live sports online has become so popular, that social media giant Twitter has recently announced that it will be streaming the big Thursday night NFL games via their feed during the regular 2016 season - this development means exciting times are ahead for sports fans.
Twitter actually managed to pip the likes of Yahoo and Facebook to the post to secure their NFL streaming gig, which would perhaps suggest that there will be more socially led live sports streaming action to be announced in the not too distant future.
Sports streaming and VR
If that wasn't enough, TF1 and Viaccess-Orca have just developed the world's first 360 degree, ultra HD virtual reality headsets which are custom built for watching live sporting action. After a successful test broadcast during the recent France versus Russia football match, it seems that this fully immersive virtual experience will become commonplace in most sports loving households in no time.
And while we're on the subject of exciting sports news, IBM have teamed up with PGA pro Tom Watson to offer golfing fans a whole new dimension in terms of live entertainment during this year's Masters. This state-of-the-art technology allows online spectators to enjoy a live analysis of their favourite golfers' performances during each round of the tournament, as well as soak up the action from a multitude of different perspectives and angles.
Recap:
Live sports streaming has gone mainstream and soon enough, you won't actually have to enter a stadium to be a bonafide part of the action - and that it quite amazing to say the least. We'll wrap this up with an interesting quote from Brandon Ross, a BTIG analyst:
"Sports is what keeps people coming to television. Until it doesn't."

Become an experts on sports streaming: