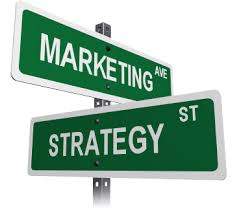 A while ago we powered an event for one of our clients. Video streaming was provided by one of our leading partners. Everything was running smoothly, the show was good, but the company sold only few tickets. Why?
Having an affordable and seamlessly working monetization solution is just one side of the story. Technical capabilities are essential but equal to only roughly 50% of the desired success. On the flip side there's YOU: an event organizer who needs to approach the event as a skilled marketer to make the Live streaming pay-per-view a success.
What makes your live event successful and what brings it down? There's a thin line between skyrocketing your sales and getting your event flushed by the audience on social media. As live HD experts, we'd like to help you stay on the safe side. Also, because we know that selling a live event - if prepared and executed properly - is really easy!
As long as you're equipped in some solid knowledge and a realistic approach, you can count on sudden spikes in sales. Before you put together a live event, be sure to check off all of the following questions:
How can I grab attention, attract more visitors and sell more tickets?
1. Create a marketing plan. If you have 100k mailing lists and your click-rate is normally about 4%, then it's likely that you won't sell 20k tickets. If you have 1000 UV per day with mostly recurring visitors, you probably won't sell 10k tickets. Stay realistic about your goals and resources. For example: if you have 1000 fans on Facebook, you can expect only a few people (+/- 100) to take part in your live event. Be sure to spread the message evenly, across all your social media channels. Don't forget about promoting your live event offline (artist network, relevant organizations, venues etc.).
2. Do you communicate early and loud enough about pre-sales of the online access to the Live streaming pay-per-view event? The absolute minimum is one week ahead. Remember that even watching a virtual event needs to be planned ahead by your busy fans. You cannot start promoting one day before the actual event.
How can I increase the conversion rates?
3. Do you have a quality website where people can purchase and access your stream. Is it a website where people can trust you after taking just one glance at it?
E-commerce and Live streaming pay-per-view are all about trust. Make sure your brand and your website make people feel secure enough to add their credit card number. Although it's a no-brainer, you need to remember that people will click on the 'BUY' button on your site only if they feel that they can make a deal on a trustworthy website.
Check to make sure your pre-sales message and purchase button are visible, and easily accessible from your homepage or landing page of the event. If you hide it too deeply, you're not going to get anywhere close to the traffic - and therefore - the sales, that you'd hoped for.
Provide a preview video to attract more viewers and ensure that your offer provides HQ experience.
Allow pre-booking.
Inform, inform…and inform again! Lack of information is a purchase killer. Make sure that the information you provide is as complete as possible (it's absolutely necessary to include FAQs). Give the exact time of the event plus a detailed schedule. Whatever you do (or not do), you want to avoid confusion and disinformation.
4. Maximize the pre-booking phase.
Don't start too early, but provide at least 2 weeks of quality pre-booking, integrating it with the marketing plan we've outlined above. 20% of the sales usually happens before the D-Day.
5. Activate social sharing:
Statistics show that every share can bring an extra $3. We can automatically add coupons your customers can share with their friends. Next week, we'll let you know what's crucial for a successful live event from a technical point of view.
If you hadn't previously considered the above questions and the points we've included under each, then don't rush into an ad-hoc sale of your event. Take your time to adjust your course.
*Make your next Live streaming pay-per-view event a total success!
Set up only takes 2' - you can try it yourself right away!
Check out some of the successful live events we powered:
One Night for One Drop / Cirque Du Soleil event
and TEDMED