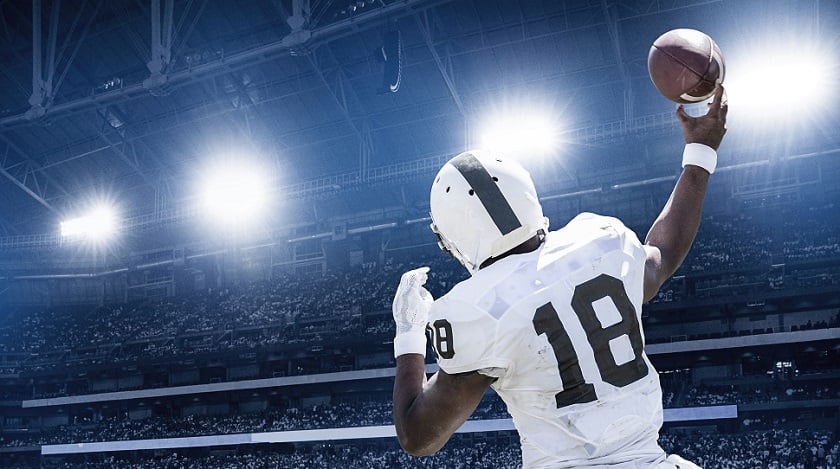 In an age where the majority of the world lives online, concerning video content, piracy is rife.
---
Piracy remains a serious issue
The damage to online broadcasters caused by piracy is huge. In its most recent report, Park Associates states that the revenue lost from piracy will increase to $12.5 billion in 2025 -- an increase of 38 percent. It also claims that 27 percent of American broadband households "engage in some form of piracy or account sharing."
Also, studies from the Chamber of Commerce show that online video piracy costs the US nearly $30 billion every year. Moreover, piracy has resulted in the loss of around 560,000 industry jobs. A staggering discovery - and one of great concern.
The rise of subscription video correlates with a recent piracy drop
While piracy is a problem, developments to the SVoD model are helping to tackle this burning issue head-on.
Ampere Analysis has uncovered a consistent fall in the level of consumers that regularly use pirate platforms or services to view online video content. And, as outlined in this chart, this decline in online video piracy is present in key regions around the world: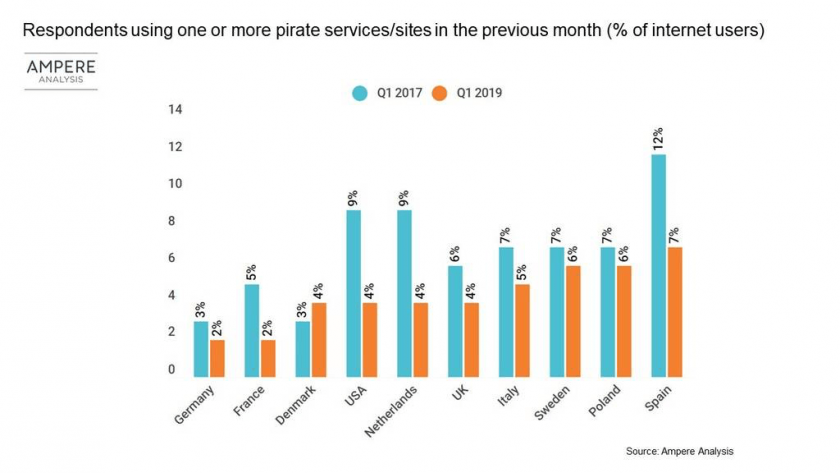 This hopeful trend seems to be fuelled by the significant evolution of SVoD services in terms of user experience, viewing flexibility, affordability, and sheer content choice in recent years.
In high-value all-you-can-eat services, particularly in regions like Spain where the adoption of SVoD is relatively new, consumers no longer feel the need to turn to piracy platforms to satisfy their viewing needs.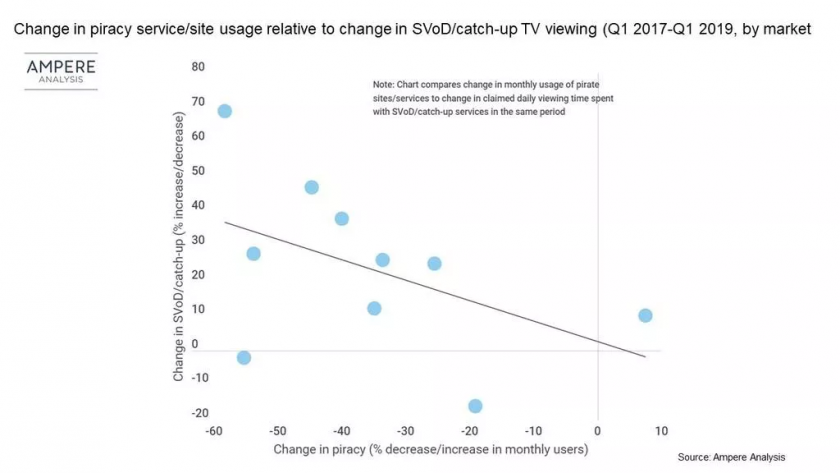 The SVoD model is driving down piracy across the globe - it's a format that works, and works incredibly well across niches or demographics. But, to ensure that piracy continues to shrink, providers must commit to providing the content that their viewers want to see - leveraging data to offer a viewing experience that suits their audience while focusing over library quality over quantity.