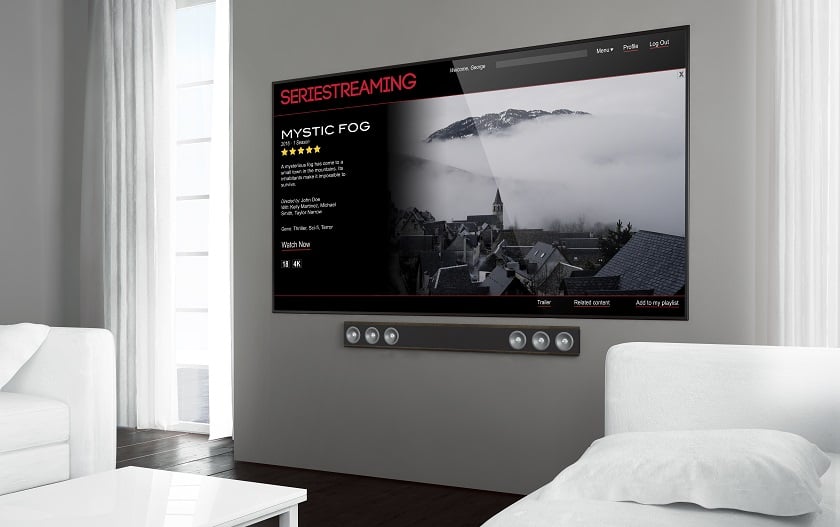 The rise of SVoD services and content-based streaming innovations have undoubtedly shaken up the world of entertainment in recent years - and it's not only traditional television broadcasters that are feeling the pinch.
---
Traditionally at every CES event, Digital Entertainment Group (DEG) publishes the figures of the home entertainment market, showing where video in all its forms is heading to. 2018 was the year where we note 2 driving forces:
The cinema is close to $ 12 billion in revenue in 2018 ($ 11.99 billion), up nearly 14% from 2017;
SVOD that pulled the market growth: 13 billion dollars in turnover, up 30% over the year.
But, looking at the future, Rethink TV suggests that the global big screen box office is set to see a revenue decline of $7 billion, a tremendous loss of income by anyone's standard: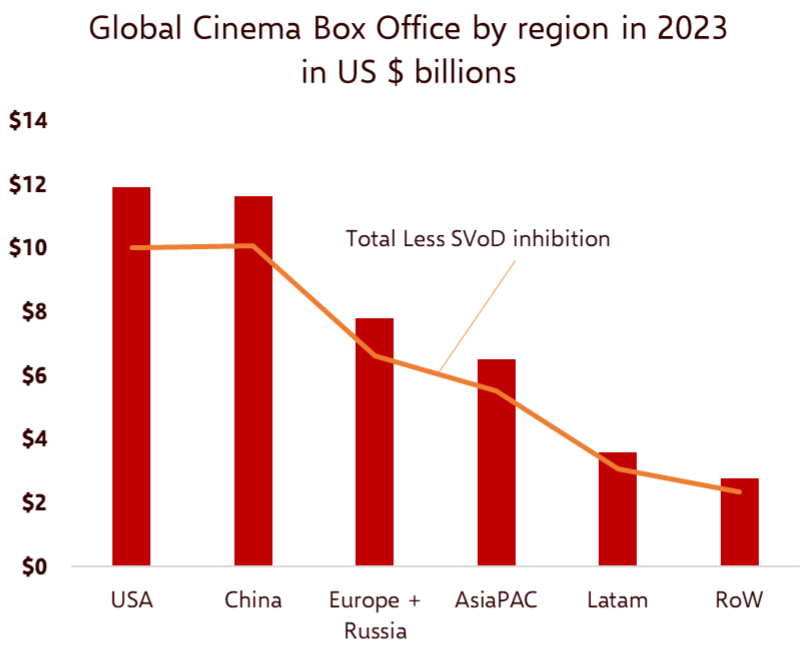 This chart serves to illustrate this seismic industry shift and it seems that box office in most of the world's regions will suffer at the hands of the continual evolution of SVoD services.
Aside from the freedom, flexibility and increasingly superior usability of SVoD services, it seems that this potential drop in box office revenue also will boil down to price.
According to Ampere, the average price of a cinema ticket in the vast majority of markets is more than an entire month's subscription to an SVOD service.
Essentially, in most markets, it seems that the higher the price of the cinema ticket, the lower the attendance. Moreover, SVoD services in the US alone have already outpaced 2017's domestic box office take, and the UK market is expected to follow, which could spell disaster for the 'Silver Screen.'
In today's world, there's a genuine hunger for content and a demand for the value that is driving people in their droves away from the big screen to the small screen. But, with a healthy level of evolution, is there still a chance for the box offices of tomorrow to survive?
We believe so. By examining at pricing while offering more value for money, the box office could tap into the SVoD mindset, offering streamable or downloadable bonus content for cinema attendance in addition to a hub or platform that will create a more immersive, informational viewing experience.
Being SVoD-ready means improving financial results for all kinds of movie distribution, including the big screen. That said, in tomorrow's world, it shouldn't be a case of box office versus SVoD but a scenario where the big screen can adapt to offer SVoD-centric services to cinema-goers.
How can you build a successful SVOD service with Cleeng? Check this video:
This year, and beyond, we expect more big screen providers to evolve their efforts to become SVoD-ready.
---
Learn how to prevent churning subscribers from your SVOD service: