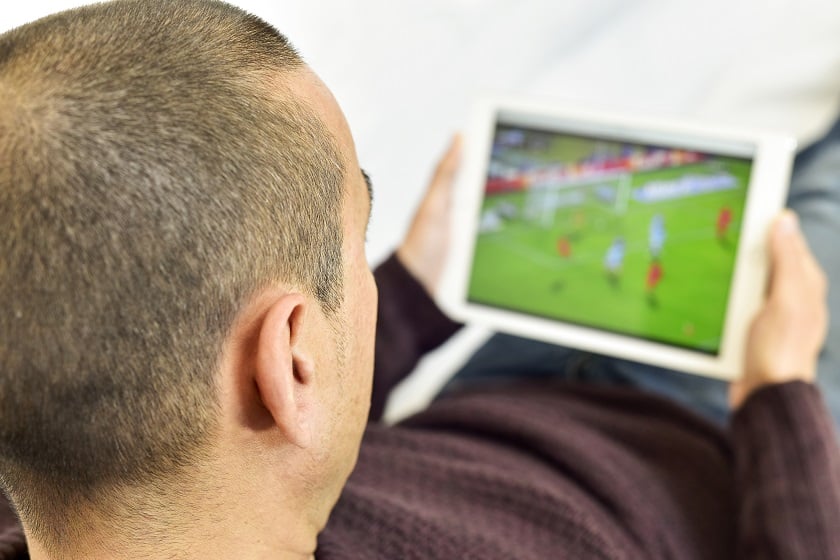 Without a shadow of a doubt, sporting events offer up some of the most exciting feats of drama and athleticism in the world. The world of online sporting broadcasting has grown and grown in the past few years, and still, key developments are in constant motion.
Of course, with this level of entertainment comes mass popularity.
Much like other thriving industries, from motor vehicles to fintech and health care, the tech giants are jumping on board the sports entertainment industry thick and fast. The likes of Google, Amazon, Facebook and much more are expanding beyond their respective core businesses and sprinting towards live sports broadcasting.
The sporting realm is predicted to look very different in 10 years time due to the input of these tech giants. Established players, including broadcasters and cable suppliers, will be forced to navigate these new and choppy waters, going head to head with tech companies that have colossal budgets.
Deals between today's tech leaders and sports leagues are ramping up in frequency and value - and Facebook, in particular, has been busy in recent times. Back in February, the social network giant announced a deal to stream 46 pro football matches from Mexico's Liga MX in the USA. And this deal is just one of many to come in the near future.
Of course, this means exciting times for sports fans, who will benefit from a host of new and innovative ways to follow their favorite teams.
Speaking recently on the emergence of tech companies in sports broadcasting, Mark Cuban had a clear and simple message: "Give them what they want."
He followed by stating, "It's a very competitive environment; it's how we reach people and how they consume it. The biggest challenge isn't the methodology of distribution; it's the kids."
A clear sign of the times, and something that traditional broadcasters are certainly wising up to.
Broadcasters including Sky, BT and Eurosport treat the social platforms as friends, not enemies. This year, Sky has focused its efforts on channels for particular sports, a strategy that should help it understand the value of niche audiences when deciding what rights to renew and indeed, go after. Meanwhile, the NFL is developing a Netflix-style streaming service for all its live games, a handful of which will also be shown through commercial broadcasters.
According to the new survey by PwC, broadcasting will become the fastest expanding business segment within the next three to five years, with a projected 8% growth suggested by experts. In addition to this, professional football will continue to dominate the world of sports broadcasting. And when you consider this, it's clear that there's still everything to play for.
Like emerging industry, it comes with its fair share of disruption - and in this case of sports, some of them are fan-driven...
The proliferation of new platforms such as OTT, digital media, apps and more to deliver content to fans.
The expansion of the mobile internet and ubiquitous access to sports content through mobile devices.
The rights holders evolving their distribution strategy to establish direct relationships with fans, including the adoption of social media.
With disruption comes opportunity and those that roll with the punches, keep up the pace and continue to innovate have absolutely everything to gain.
Sports broadcasting is an industry on the rise and as new trends emerge, both fans and broadcasters are in for a thrilling and potentially rewarding white-knuckle ride. Stay tuned.
---
Learn more about the developments in sports OTT broadcasting: