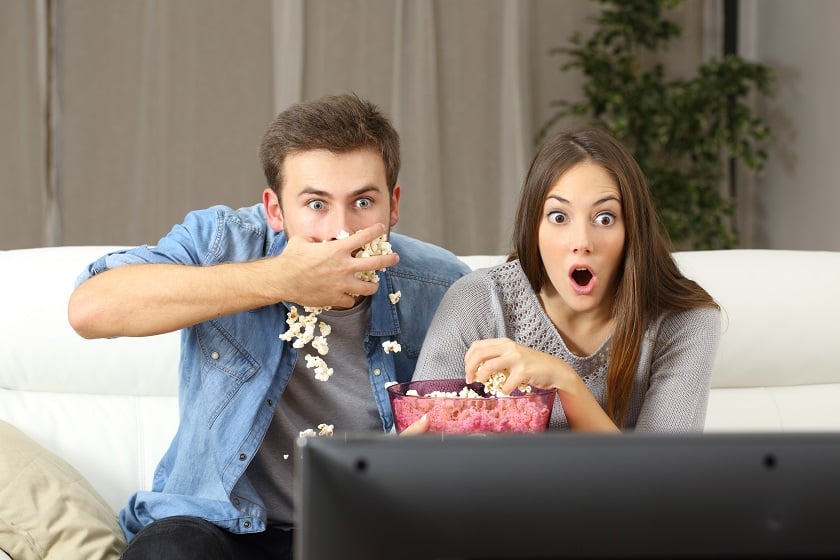 With more and more people beginning to understand the virtues of enjoying OTT video services across the globe, a new trend is emerging - co-watching.
In a nutshell, co-viewing is enjoying OTT content with others; it's experience based and as we're largely gregarious creatures, it's becoming an increasingly popular option.
A recent study served to confirm this habit. It seems that TV viewing is incredibly social, with a whopping 93% of people engaging in some form of co-viewing activity on the big screen. What's more, Co-viewing via TV is particularly prevalent across all platforms including linear, OTT, VOD and DVR.
But what's really interesting is the fact that OTT takes the number two spot on overall co-viewing reach, rising above VOD and DVR. It's clear that for OTT providers, these behaviors present a great level of potential.
And as a result of this, co-viewing's reach is highest among linear TV and OTT services, especially on a monthly viewing basis, as the chart shows…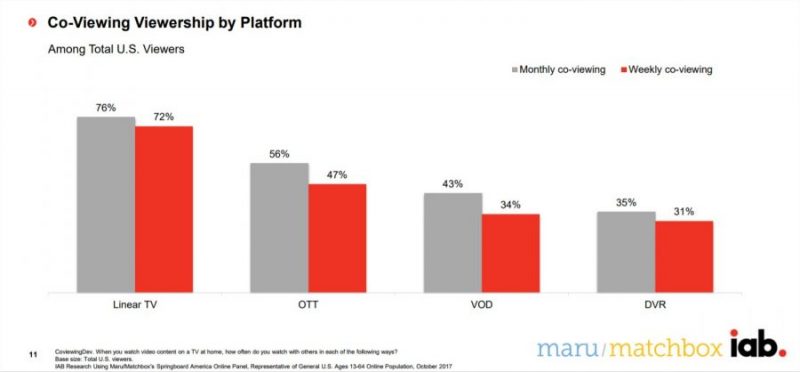 Also, it's worth noting that co-viewers using OTT services skew towards the more millennial, Hispanic, and cordless demographic - those likely to have a larger household with one or more children. As you can see from the chart below, households with children display the highest levels of co-viewership using OTT services...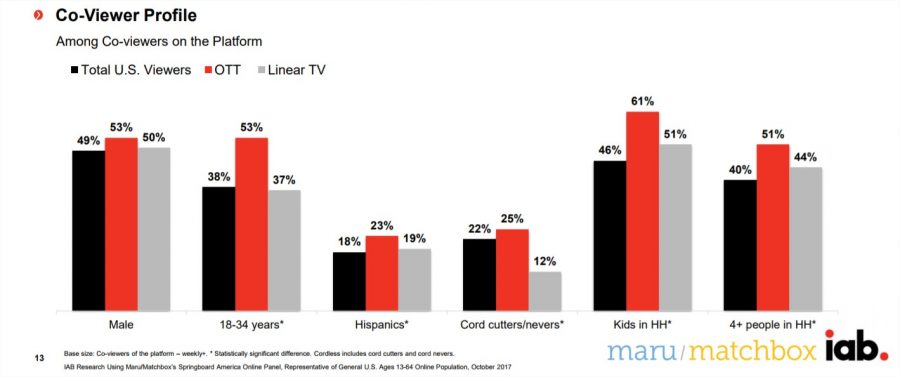 From these co-viewers, studies also suggest that the vast majority using OTT to enjoy their entertainment boast a higher level of interaction and enjoyment, meaning that watching content with others through this medium is an incredibly rewarding experience.
Also, most of these co-viewers state they pay the far more attention to video content while consuming it on OTT format - this suggests that the medium commands a healthy level of engagement.
The same report also discovered that an average of 36% of all OTT content co-viewed in a typical week is of the live variety - a clear indication of the growing popularity of OTT and sports or event-based offerings.
Without a shadow of a doubt, OTT offers a fulfilling, engaging and all around satisfying viewing experience, especially while enjoying it with friends or family.
As things develop in the OTT world, the providers that understand the importance of co-viewing and tailor their services and content towards a group viewing demographic will enjoy long-term success.