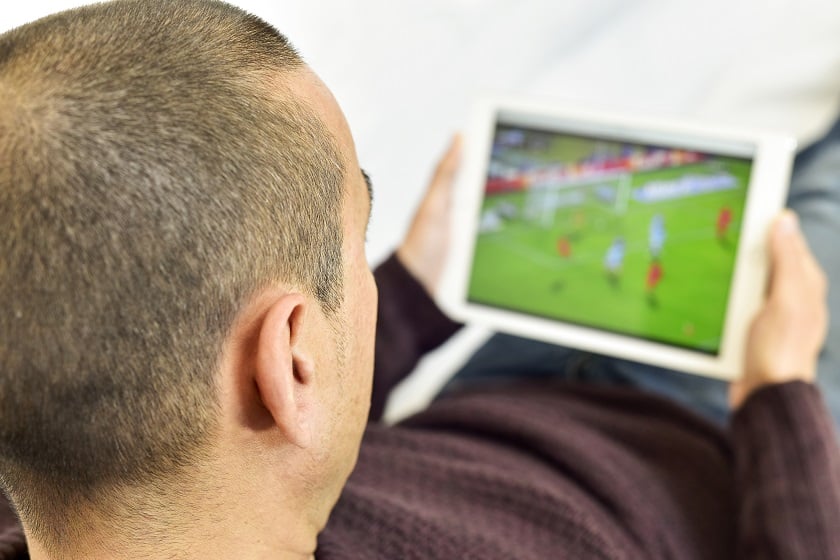 Whether it's 22 people on a field, trying to kick a ball into the opposition's goal, a pair of racket wielding gazelles smashing a ball around a court or a bunch oiled behemoths body slamming one another onto a canvas mat - there is a live sport out there for everyone. In short, live sports is a pretty big deal.
Numbers prove: Sports fans go for live PPV streaming
Once upon a time, people would tune into whichever channel got monopoly of a certain event (often for a pretty steep Pay-Per-View fee) and cram around the television to get their fix of sporting entertainment. But these days, an increasing number of people are streaming these kinds of sporting events online.
Now, according to a study by CBS, an average of 1.4 million people per minute streamed this year's Super Bowl. In addition to this, almost 4 million viewers streamed at least some of the coverage, taking in a combined 402 million minutes in total. What's more: each of these viewers watched an average of 101 minutes via digital streaming. Citing data from NBC, Re/Code reported a peak of 1.3 million streamers for NBC's streaming broadcast of last year's Super Bowl; so it's fair to say the numbers have increased massively in the space of just one year.
This Statista graph shows the penetration of PPV live sports watching among internet users in the United Kingdom, from 2014 to 2015. As of the most recent survey wave, extraordinary 14 percent of online respondents reported regularly watching PPV live sports.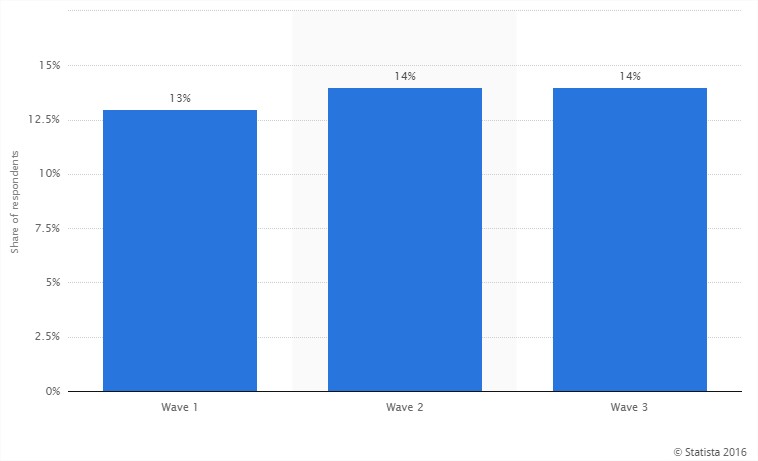 You may be wondering what has turned people off the traditional sports channel such as ESPN and driven them into the warm, loving arms of live streaming services to fulfill their sporting needs. Well, really it boils down to a simple case of greed.
Investments in streaming infrastructure are crucial
Once upon a time, broadcasters and sports teams made a very lucrative packet from pay television contracts for all kinds of sporting events, big or small – and everything ticked along harmoniously. TV programmers consented to fork out billions because pay TV operators felt obliged to pay comparably astronomical fees to carry their channels. No cable or satellite TV service could afford to go without ESPN, or the RSN that aired the games of the local teams. But in recent times, broadcasting costs have become so astronomical that it has forced channels to raise their fees to crazy levels, which in turn has put a strain on the pocket of consumers, hence the migration.
Like any OTT service, live sports streaming offers viewers flexibility, freedom and value for money, a magic combination in anyone's book – and the medium is only getting stronger.
Thinking back to CBS's Super Bowl stats, it's plain to see the power of live sports streaming; the numbers don't lie. Further innovations will mean that pay television is becoming more obsolete - all people really need to rely on these days is a device and an internet connection.
Here's what Bryan Hill of Interxion had to say on the matter:
'If a company is able to lay down their own infrastructure for content delivery, they will see fewer conflicts regarding territory rights for services offered'
The writing's on the wall: live sports steaming is the future and not only does it offer broadcasters more autonomy, with some solid investment in terms of content and user experience, the rewards will be endless. We are not far from the point when we'll say: TV does not own live sports any more.
Set up your live PPV event with Cleeng and start broadcasting