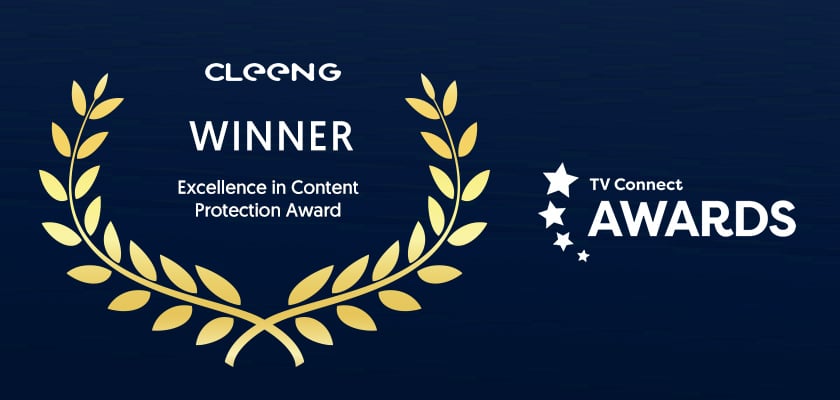 The prestigious TV Connect Awards recognized Cleeng's track record in providing advanced security solutions for premium video.
---
TV Connect
organizes its annual awards ceremony each May and traditionally appreciates innovation across the disruptive media landscape.
Cleeng was among the three companies
shortlisted
for the
"Excellence in Content Protection Award"
. We are delighted that we WON the same award later.
"Securing content is essential in an IP-first world. This award recognises the best use of security software." - TV Connect
Cleeng has been appreciated for its layered approach to tackling piracy. Our complete stack of tools prevents premium video piracy and account sharing.
In the heart of the stack lies Cleeng Tattoo.


It that works smoothly with the Cleeng DRISC and browser fingerprinting technology, well integrated with the security stack of our online video platform (OVP) partners.