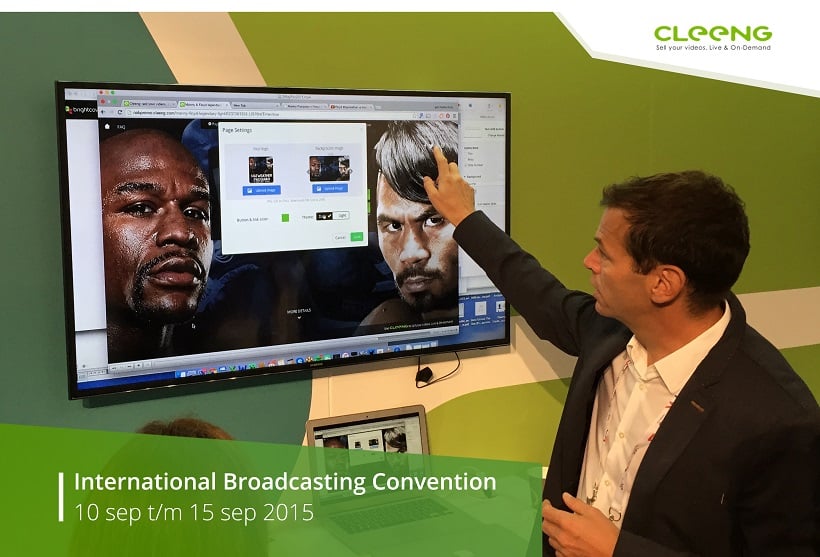 IBC is undoubtedly one of the biggest business events in the broadcasting industry. It gathers all major companies, media and influencers active in the world of digital media and announces all the latest technological developments in delivering video to end-users. The event is happening in our Amsterdam, so its no surprise we are going to be heavily present there, showcasing our new products, upgrades and implementations.
The organizers are expecting more then 55,000 attendees from more than 170 different countries all talking about the new technologies and business models powering the creation, management and delivery of all forms of digital media. The main event is characterized by a unique social and visual experience.
Launch of Cleeng Capture
Recently, we launched a product feature called Cleeng Capture, which allows publishers to gather intel from their viewers, instead of charging them. Its a handy tool that helps publishers understand their viewers and target audience. The types of publishers that will find greatest value from Cleeng Capture is event organisers that want to collect leads (free) and SVOD broadcasters that want to collect additional information about their subscribers (paid).
Announcing the beefed up Cleeng Portal
The new Cleeng Portal is an out-of-the-box solution perfectly tailored for sports federations, clubs, or leagues that plan to broadcast their seasons, tournaments or games online. What's specific about the new solution is time of deployment required, the ease of configuration and the look and feel. Keep following our blog and find out more details about Cleeng Portal in the upcoming week.
Update of OTT Flow
>It's been three months since Brightcove OTT Flow - powered by Accedo was launched at this year's NAB conference. It has proved to be the No1 choice for broadcasters that want to go to market fast, with a top-notch OTT service. The vision behind OTT Flow was to provide a solution to these challenges and the response to date has been fantastic.
Our CEO, Gilles Domartini will do a demo at Brightcove's booth (5.B69) on Saturday (Sept 10) and Monday (Sept 12) 2-4 PM and showcase how Cleeng can add SVOD capability to OTT services that opt for that revenue model. IBC will be a great chance to catch up with all the clients, technology partners and journalists and share insights.
---
We'll have a lot of Cleeng people at IBC, so feel free to schedule a meeting and share a drink: