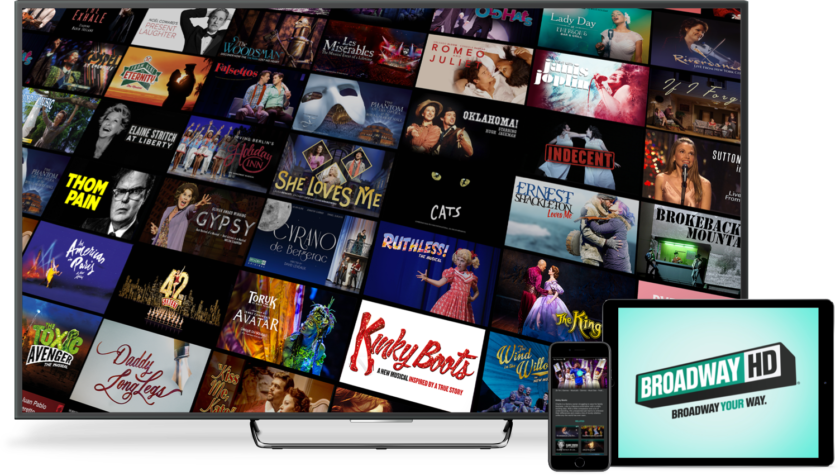 The unique US-based video streaming service BroadwayHD has launched a new suite of applications and Subscription Video-On-Demand (VOD) services, levaraging the Cleeng and 24i solutions.
---
The premier streaming service for live theatre BroadwayHD is available online at broadwayhd.com, and via a dedicated app on iOS, Android, Apple TV, Amazon Firestick and Roku.
Included among the recent hit productions released on the service are 42nd Street and Kinky Boots, both filmed on the West End by the BroadwayHD team, along with other recent and iconic stage shows such as Cats, King and I, and An American in Paris.
"We're committed to providing the very best Broadway streaming experience to our growing global fanbase," said Stewart F. Lane and Bonnie Comley, co-founders and co-owners, BroadwayHD. "We're extremely pleased with the OTT solution provided by 24i, which has enabled us to launch our next-generation video service across multiple platforms and devices, introduce new business models and refresh and enrich our user experience. The high performance of this new platform enables us to concentrate on the quality of our content and growing the global audience for BroadwayHD."
Which solutions is BroadwayHD leveraging?
24i's Video Experience platform allows BroadwayHD to readily create next-generation, branded video experiences and applications while being able to best-manage and monetize its content on any platform and device.
Meanwhile, Cleeng's subscriber retention management feature will help BroadwayHD analyse, predict and optimize its video services through advanced churn intelligence and payment solutions. Also, BroadwayHD utilizes Cleeng's Hi5 platform to provide live support for their end-users with a custom, branded help center on their platform.
"Working with the BroadwayHD team has been an incredible experience", adds Gilles Domartini, CEO at Cleeng. "As a strong brand in a niche space, BroadwayHD managed to upgrade its subscription offering and cement its status as a genuine OTT innovator. By fully using Cleeng's data-driven suite and industry expertise, the company is now all set for rapid growth."
We wish the BroadwayHD team lots of success! There are many exciting new developments happening for them soon, all in the direction towards the use of our solutions to the max with no friction. Stay tuned...
---
If you want to know more about Subscriber Retention Management™,