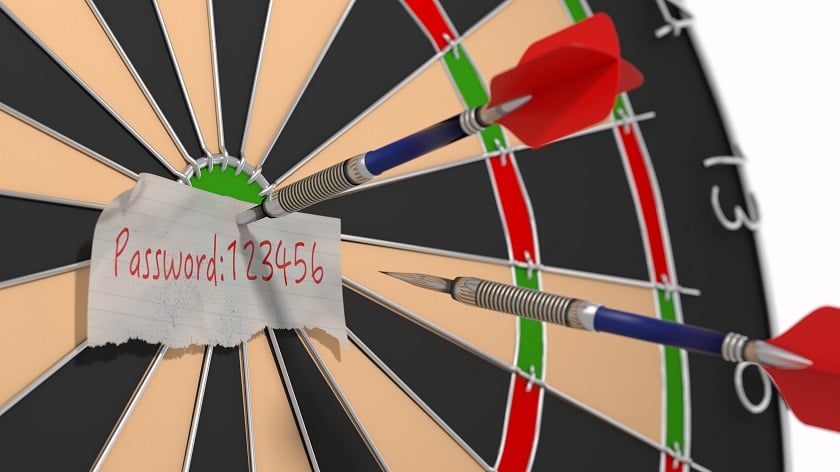 As we run into another exciting year in the world of digital entertainment, we thought it would only be right to talk about one of the year's already emerging hot topics: the act of account sharing.
With so many OTT video users sharing their accounts, often as viewing currency ("I'll give you my login deets if you give me yours..."), broadcasters have begun cracking down - and this year, they're serious.
According to a recent study from our dear partners IBM Cloud Video, almost half of streaming subscription holders share their passwords with their family members only, and this number is actually down slightly in 2017 from 2016, as the chart shows:
But despite the fact that numbers on sharing with family have dropped from 2016, and a third of consumers don't share their credentials at all, sharing with friends, roommates and even the 'anyone else' category has risen slightly from 2016.
Of course, using someone else's account free of charge, although consensual, is seen by many as a form of piracy - with significant amounts of revenue lost each year. And some broadcasters are waging war against it.
While certain providers see little harm in password sharing among close friends and family, seeing it as a viable way to market their service and build brand awareness, others don't quite share the same opinion.
Speaking on the subject of channel owners and their lack of service fortification, Charter Communications' Thomas Rutledge of Charter said, "they devalued their own product in a dramatic way."
This view may be on the pessimistic end of the spectrum, but the fact remains that many broadcasters and providers will be taking measures to prevent mass account sharing this year.
But, by making login processes too difficult and restrictive, many service providers run the risk of alienating their customers and creating a poor user experience - something that should be avoided at all costs.
In the fight against account sharing, it seems that subtlety and consistency is the key. As 2018 rolls on, we expect to see new developments related to account sharing.